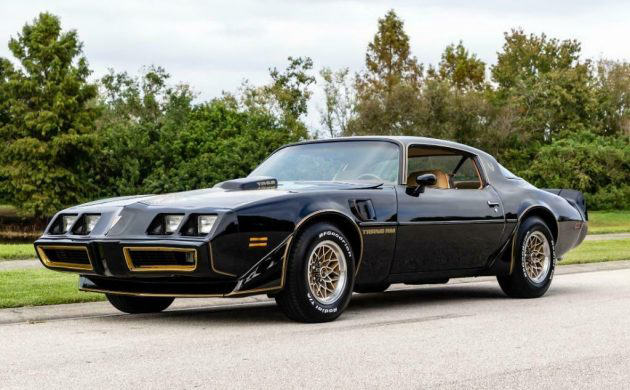 This 1979 Pontiac Trans Am was ordered with the Special Edition option. Some people call it the Smokey and the Bandit package but most Pontiac enthusiast call it a Y84 which is reference to the option code on the build sheet. The car has 2 days remaining in the auction and is listed for sale here on eBay. Currently, the car is bid to $20,100 after 11 bids. The car is being sold by a dealer in Winter Garden, Florida.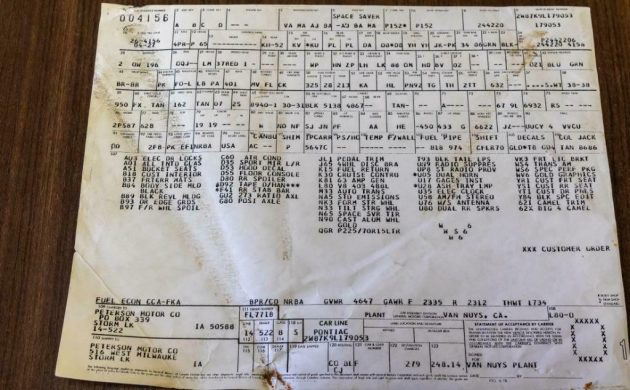 This car was ordered with the famous WS6 suspension which improved the handling so dramatically that Car & Driver named it the best handling US car in 1979. The WS6 handling package came with wider 15×8 aluminum snowflake wheels, bigger sway bars, shorter ratio steering box and specially tuned shocks. There were over 117,000 Trans Ams built in 1979 and most cars were built with the L80 403 cubic inch engine which was built by Oldsmobile. This engine had more horsepower than the wimpy 301 cubic inch V8 engine but not near the power of the W72 400 cubic inch V8 engine which was the highest engine performance option available. The L80 engine was factory rated at 185 horsepower and had over 300 lb ft of torque. Unfortunately, this engine only came with an automatic transmission and was usually mated with a 2.56 or 2.73 rear end so off the line performance was disappointing.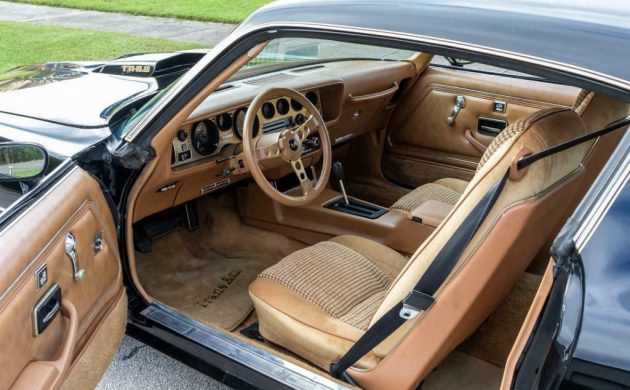 The car is loaded with options including tilt steering, power locks, custom hobnail velour interior, automatic transmission, cruise control and air conditioning. However, the car does not have T-Tops or power windows which is a little unusual. The odometer on this car has rolled over once so it has probably seen a lot of cruising. The selling dealer states that the car comes with Pontiac Historical Services (PHS) documentation to prove its authenticity. The interior looks very nice and the exterior is not too bad either. There are some chips and scrapes on the front grill inserts but otherwise this is a nice driver.
The car has probably been repainted and the scoop decal has been replaced with the "T/A 6.6" decal. From the factory, the decal should have read "6.6 Litre" which signified the Oldsmobile 403 cubic inch V8 engine. Pontiac did a great job with the Trans Am and it carried the performance torch well compared to its rivals throughout the 1970's.