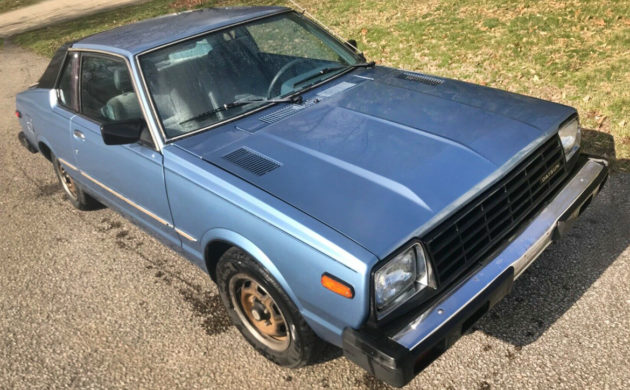 Those of us who are into vintage Japanese vehicles often enjoy the unusual ones, the non-240Zs and the non-RX7s. The cars that were never the golden child but just had something interesting about them. I'm surprised to see a 1981 Datsun 310 GX still out there, and in good condition, no less. This one can be found here on eBay in Washington, Indiana. There is an unmet opening bid price of $1,500 and no reserve after that. Let's check it out.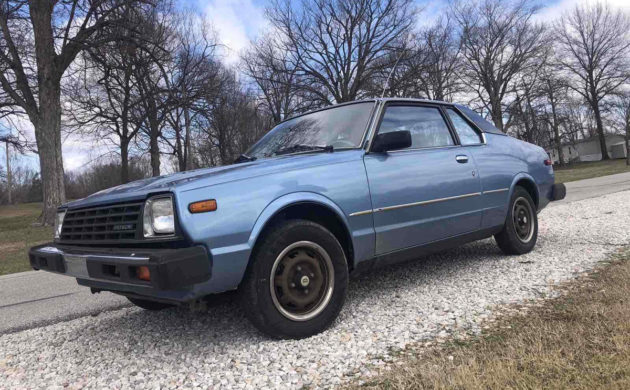 A lot of you just rolled your eyes and most likely clicked to the next vehicle here on Barn Finds. We know that these oddball cars aren't for everyone. But, for those of us who follow the vintage Japanese car scene, I can tell you that it's very unusual to find a Datsun 310 GX at all let alone in this condition.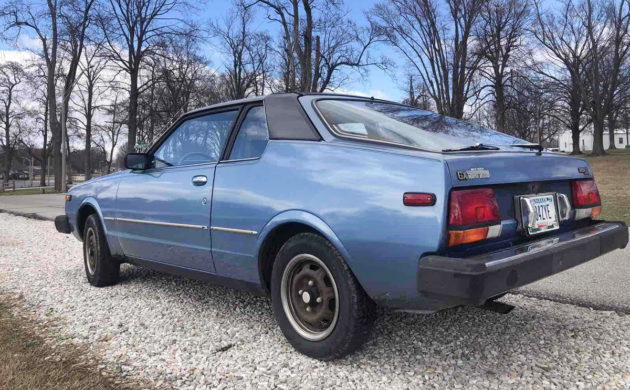 There's the view, that unusual basket handle roof treatment and that big, curved rear hatch glass – the 310's signature features. The profile isn't quite as quirky and as cool, as some (me) would say, as the Datsun F-10, but I think the 310 coupe has a great look to it. The Datsun 310 was based on the Nissan Pulsar and this one is from the era when Nissan was easing into the Datsun-to-Nissan transition stage so it's badged as Datsun 310 by Nissan. I had a two-door 1983 Datsun/Nissan Sentra which was also double-badged and it was a fantastic car that I should have kept.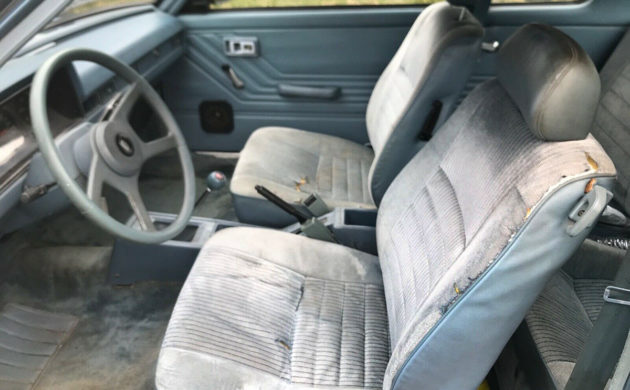 The interior is showing more wear than the exterior seems to show, but any and all of that can be fixed. The dash isn't cracked which is a huge bonus and being a top-of-the-line GX, it has a 5-speed manual. The rear cargo space isn't huge but it's enough for most people to use for daily grocery duties. The owner is a surgeon who commutes daily with this car to the hospital where they work, believe it or not.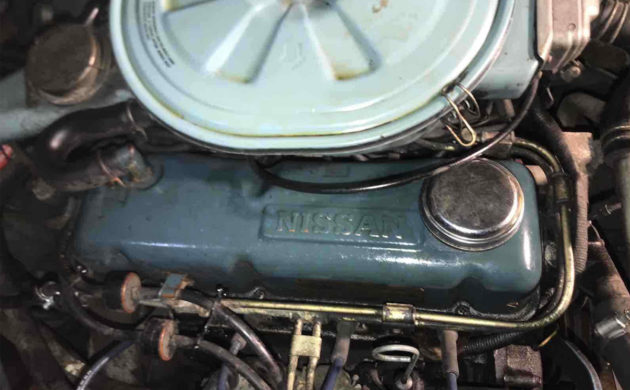 The engine should be Nissan's A15, a 1.5L inline-four which had 65 hp. The current owner bought this car from the original owner who had parked it for years. They drained the gas and put in a Holley electric fuel pump and have changed the oil twice with synthetic oil. Do any of you remember the Datsun 310 GX?