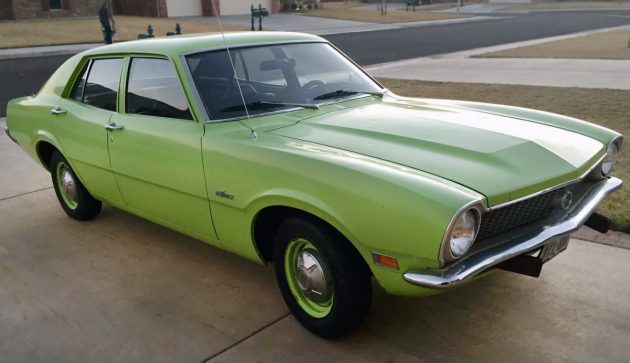 This lean, green machine is a 1971 Ford Maverick and it looks like a solid example. It can be found on Craigslist with an asking price of $2,900 and it's in Amarillo, Texas. That location may explain the lack of visible rust. Thanks to Rocco B for tracking down this cool Maverick!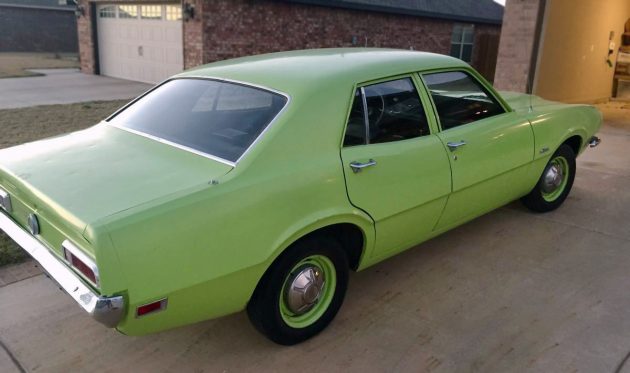 This 92,000-mile car really looks like a winner to me, but we all know that I like unusual and often unloved vehicles, like a lowly four-door Maverick, in medium lime green, with dog dish hubcaps and blackwall tires. It's the perfect look to me, I would drive it as I restored it slowly back to like new. Yes, restore a four-door, 6-cylinder, 3-on-the-tree, lime green Maverick!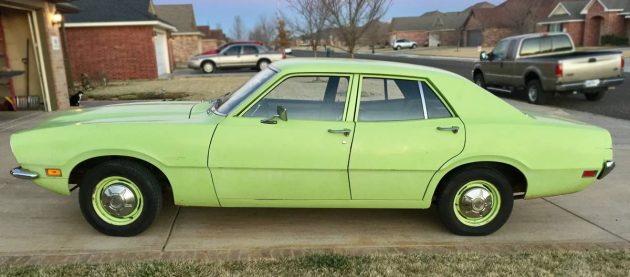 I know that a four-door Maverick may not be the ideal collector vehicle for too many folks, but for someone wanting to get into the hobby with a very inexpensive yet nice, solid car to tinker with and take to shows, this one would be perfect. There are a few dings and rough areas, but if it was in perfect condition it wouldn't be $2,900. This one sure looks like it's worth $2,900 to me!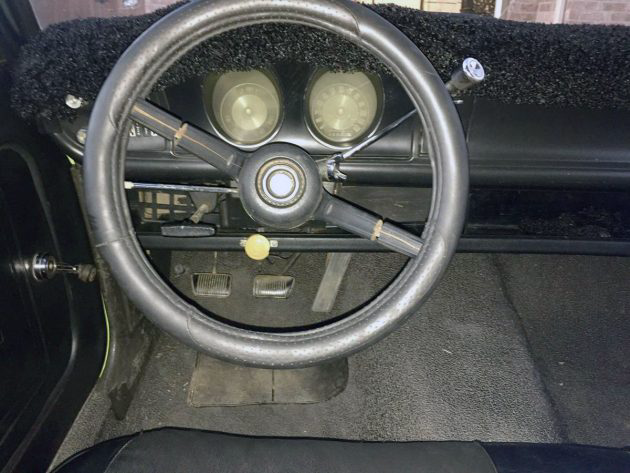 The interior looks good, but you can see a cracked steering wheel with a cover on it, and it's hard to miss the dash with the black astro-turf-like material on it. Obviously there are some cracks on the top of the dash, but hey, remember this is an inexpensive project car! The seats look good, front and back, but they've been recovered. I would have preferred ripped, original material and pattern seats, but that's just me. Yes, that's a clutch pedal, this is a 3-speed manual and the seller says that this car runs and drives well.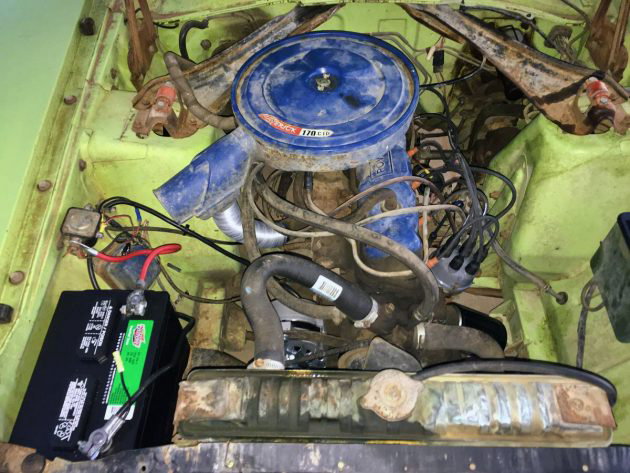 Are you sitting down? I hope so, because there are actually three engine photos in this Craigslist ad! Stop the presses! Kudos to the seller for providing some good photos of this car. You can see that this 105 hp, 170 cubic-inch inline-six could use some detailing, but that's why this is such a nice project car for someone. The seller says that there's a "new alternator, new battery, all new plugs, wires, distributor cap, points, rotors, fuel filter and oil change." Four door car lovers, what do you think about this one? Wouldn't this be a nice, fairly inexpensive project for someone jumping into the collector car hobby?