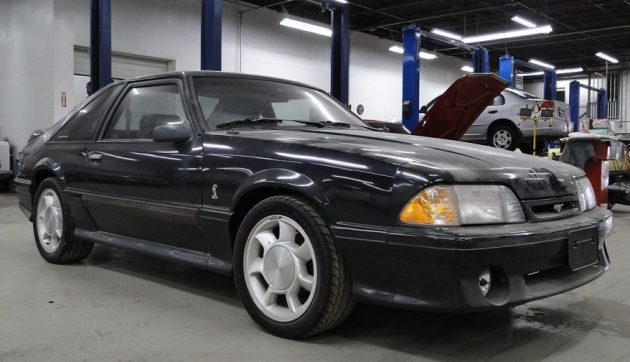 Not much is said about this Fox Body Mustang that comes with the impressive Cobra package. Considered one of the first successful projects of Ford's internal SVT division, the Cobra of the early 90s was not necessarily a sophisticated machine that set the engineering team apart from the competition. Instead, the Cobra represents the tried-and-true recipe of successfully extracting more power from that lovely 5.0 V8. Find it here on eBay for $26,900 or best offer.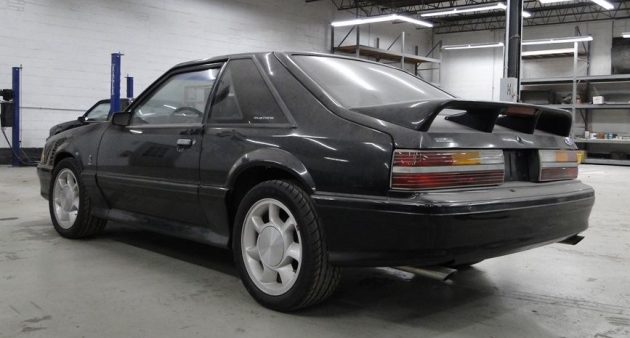 In this and the top photo, the thick coating of dust atop the Cobra seems to indicate years spent in dormancy inside of a garage instead of being used to knock off another sub-6 second run to 60 m.p.h. While not drastically different from the Mustang GT of the same year, Ford did find some hidden horsepower in the car while fitting the Cobra with a unique suspension and wheels. However, the standard Cobra was a fairly luxurious vehicle compared to the "R" version, which stripped out niceities like the radio and sound deadening material.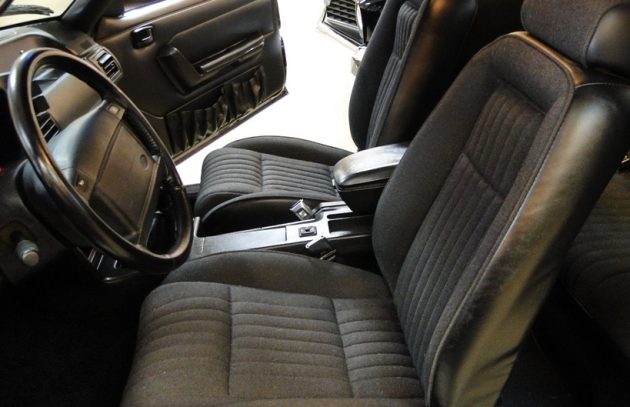 The Cobra R was also made in far fewer numbers, sort of giving it instant collectibility simply due to the low production volume. Cobras like this example here remain pleasingly attainable by comparison – I mean, this Cobra is practically new and it's still only $27,000 even when sold by a dealer. That's attractive to me, and I'm not even in the market for a Mustang. The interior is nothing special, but it is complete and functional. The seats were always a bit of a let-down to me – a Cobra should sport some upgraded Recaros in place of the standard buckets.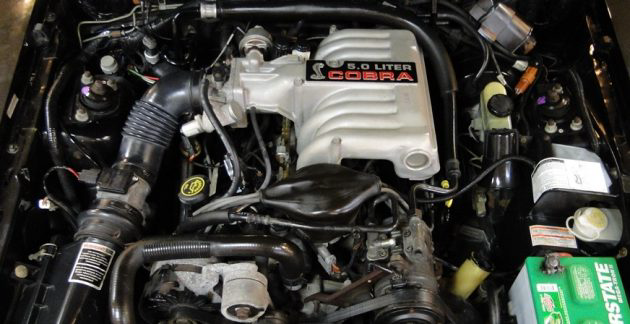 235 b.h.p. and 280 ft-lbs of torque were just under your right foot if you chose to take home a Cobra that year, numbers that look positively ridiculous when you consider today Ford will sell you a pickup truck with over 400 horsepower simply for driving to work and running errands. But the 5.0L will always hold special meaning to Ford fanatics, meaning that grows even more significant when it's attached to a car that wears the Cobra badge. Do you think this Cobra will ever end up with some real miles on the clock?