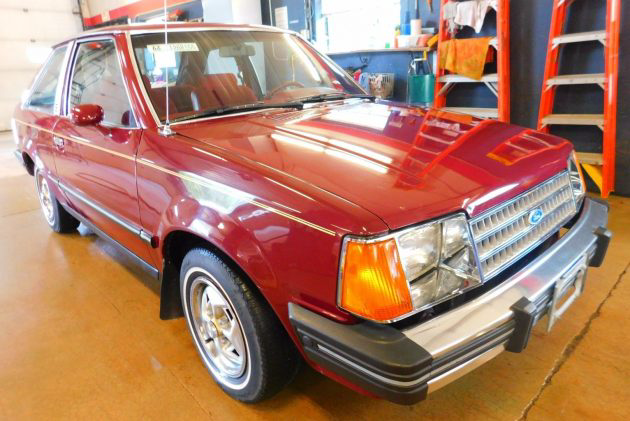 The seller of this 1984 Ford Escort typically takes in interesting donated vehicles which usually have some tragic flaw, such as structural rust or engines that have run without coolant for years. That's just the nature of selling donated vehicles, and the seller is always very up front about these issues. That's why it's pleasing to see them with a genuine survivor on their hands in the form of this 1984 Ford Escort here on eBay with just 24,408 original miles.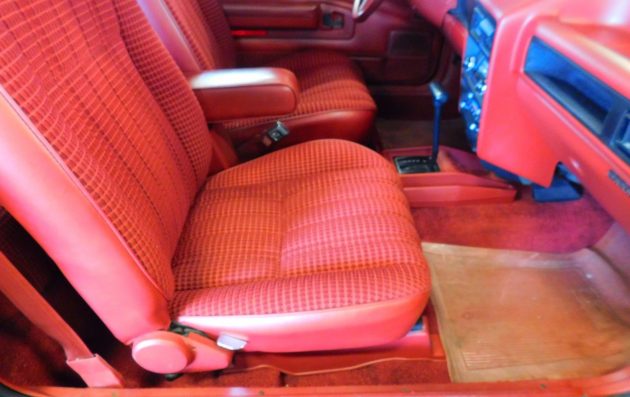 While the paint is truly spectacular, the interior is what gets us even more excited. The original cloth buckets look like they've never been sat in, and the vinyl armrest shows no sign of years' worth of sweaty elbows parked on top of it. The floor mats have done a good job of preserving the carpets, and the color-coordinated red dashboard shows no signs of cracking. Despite now being reserved for supercars, red seatbelts were once quite commonplace in 80s econoboxes.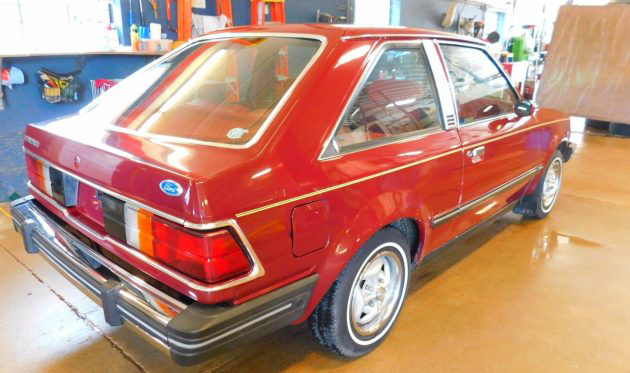 The Escort's paint and original pin stripe still present as new, as does the chrome trim on the bumpers and the B-pillar. Original glass all looks straight and crack-free, and the only visible signs of rust are around the trim rings on the steel wheels. Given the early Escorts were truly a world car, you can spot some of the telltale signs of its global marketability, such as the trim blocks between the taillights that could be removed to accept a longer European license plate.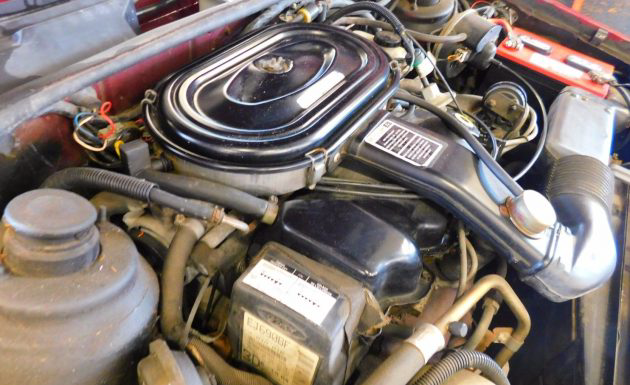 While the most desirable Escorts are the GTs with a manual transmission, those models are near impossible to find in decent running condition. This Escort's 1.6L four-cylinder paired to a 3-speed automatic transmission won't set your hair on fire, but it will likely return impressive fuel economy while still drawing a crowd at the local Cars & Coffee gathering. The opening bid of $1,095 is quite reasonable and could represent a potential bargain if other bidders fail to materialize.
Have something to sell? List it here on Barn Finds!