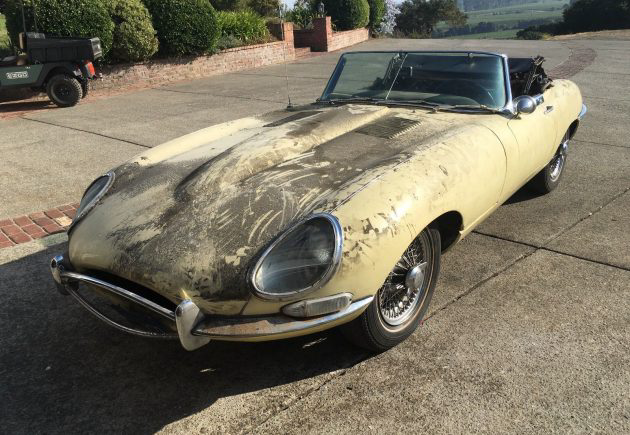 My title may seem antithetical to the spirit of this site, but here is, in all likelihood, a very special car that is being done no favors by its seller. A highly desirable Series I 3.8-liter Jaguar E-Type, simply not enough information or documentation is being offered for me (as if!) to even begin to consider its $120,000 asking price. I mean, as much as we love a good barn find story around here (duh), for six figures we expect to see both the dirty, as-found shots, and, you know, what's under that dirt. It looks like it might be nice! For that kind of money, I need assurances that it is. If you're a more indulgent sort than me with beaucoup bucks to burn, you can check it out on eBay, where it's on offer out of Napa, California.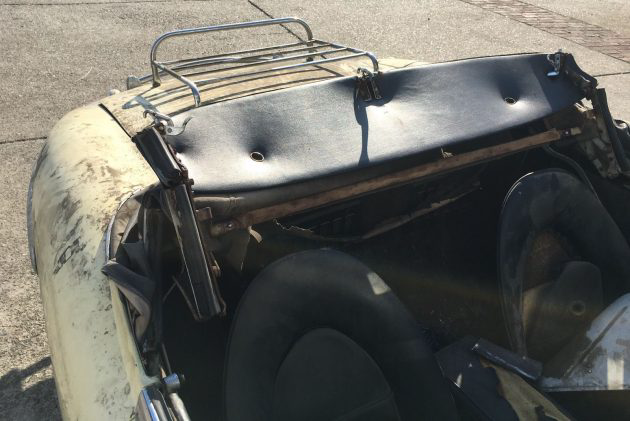 I mean, for this kind of money, I'm gonna need to see more of the interior than this. And no, the close-up of the speedometer doesn't count. What kind of condition are the floors in? Is everything still there? These are questions that should be answered without having to commit to calling the seller or schlepping out to see the car at this price point. Don't the wealthy get that way by not wasting their time?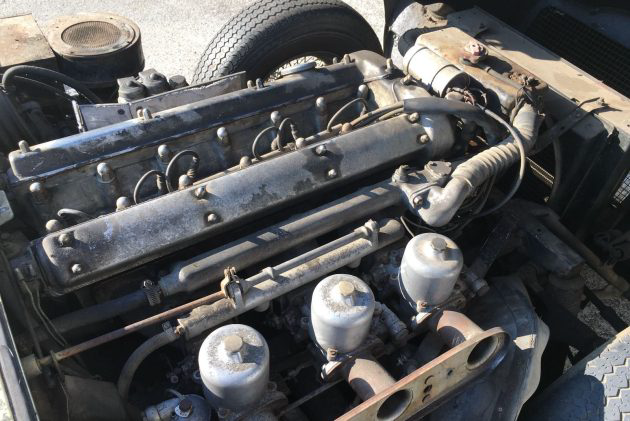 Here is the inline six, which is said to run and drive, but at the same time the car has apparently been in storage since 1979 and hasn't been cleaned yet, so I'd be awfully wary of driving it. What work does it need? Again, is everything there? Is it numbers matching? Who knows!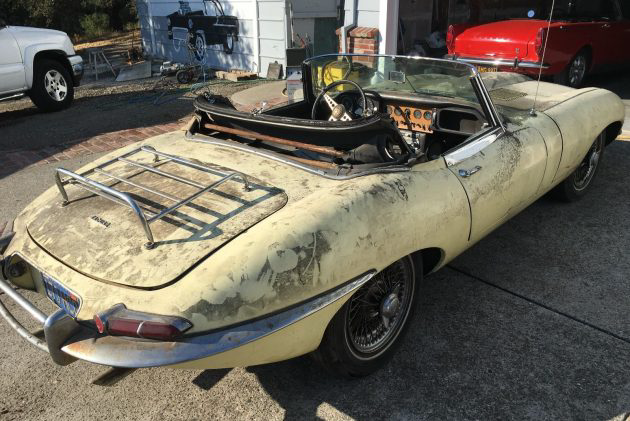 I know I'm coming down awfully hard on the seller of this car, and I'm not saying that it's not worth the asking price. It's a Series I E-Type; it almost certainly is worth $120,000 in today's market. There simply isn't enough information here to justify looking further into this car to find out. It doesn't help that if you scroll down to the bottom of the page, eBay will show you other Jags that don't have this problem. Here, for example, is a stunning '64 coupe just 60 miles down the road from this car in Pleasanton, California, that has no apparent cosmetic needs and likely needs just minor mechanical refreshing (minor by vintage Jaguar standards anyway) for $15,000 less. Prefer a roadster? Here's a Series 1-1/2 1968 in Florida that's already been mechanically restored but needs floors for nearly $100,000 less at current bidding. Also, buddy, if you're the second owner, this is no longer a one-owner car. That's just math.
What do you think? Am I just being crotchety? Does the dirt make this E-Type more intriguing that others at its price point? Does the aura of mystery make you want to offer even more than the $120K ask? Enlighten me in the comments!