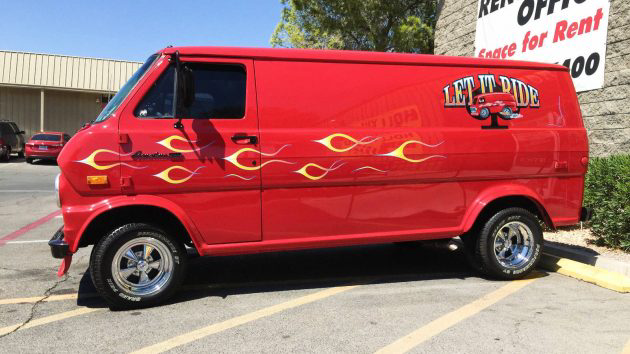 It would seem that surfer vans are in again. It makes sense though, many of us have memories of these vans. While I've never been a huge van fan, there is just something about wall to wall shag carpet that isn't appealing to me, but I do appreciate the idea behind surfer vans like this Econoline. They weren't just transportation, they were about being unique and free. I'm not sure if this one was customized back in the '70s or a later date, but it has the correct paint job, privacy curtains and shag carpet to look correct for the period. The seller's asking price seems crazy to me at $16,900, but it's hard to put a price on a van with a mural of the van on the van. If you are interested in letting it ride in this Van, you can find it here on eBay in Las Vegas, Nevada.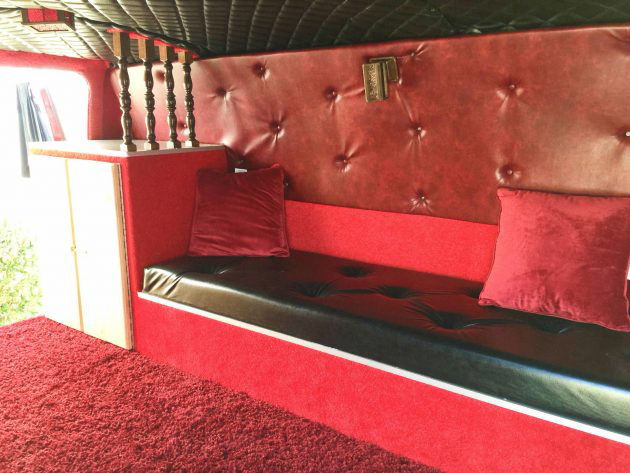 While the exterior is looking like new, well in the sense that it's bright and shiny, the interior is showing its age a bit more. The vinyl is starting to discolor, the carpet shows some wear and the seats look faded. For whatever reason, most of these custom vans haven't aged well. I'm not sure if people just abused them or if the interior materials were low quality, but typically they need to be gutted and redone. It could be that this one was really well cared for or it has already been redone, but it actually doesn't look to bad.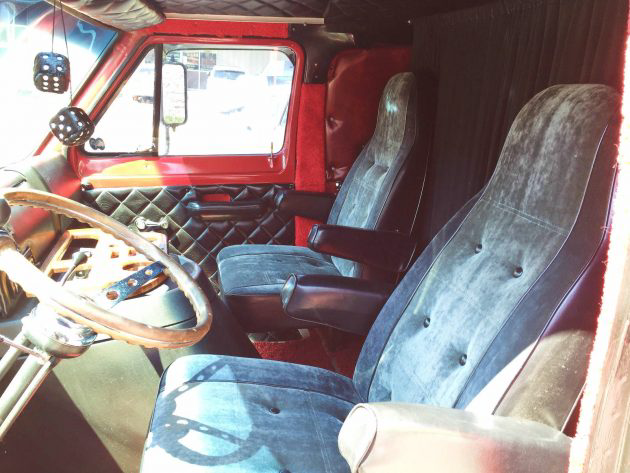 The seller provided photos of the engine in their ad, but it's too small to tell what is happening in the engine bay. Having actually worked on several Econolines from this era, access from the hood is none existent, but thankfully there is great access to the engine from inside the van. Simply remove the center console and you can reach just about every part of the engine with ease. They are quite durable rigs and the 302 V8 is a great engine.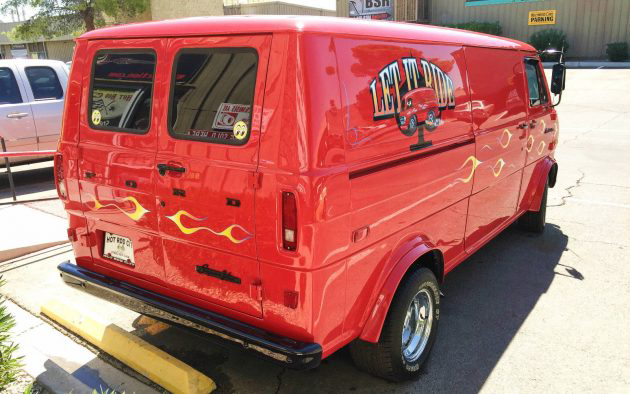 I know vans are gaining interest, but I think the seller is dreaming with this one. They state if they don't get their asking, they will keep it, as their kids love it. I'm going to guess that aren't that interested in selling it and are just putting it out there to see if they might get a bite. If you had a van similar to this, it might be worth it, but that's a big if. So are you a Van Fan? If so, how much would you be willing to spend on this one?