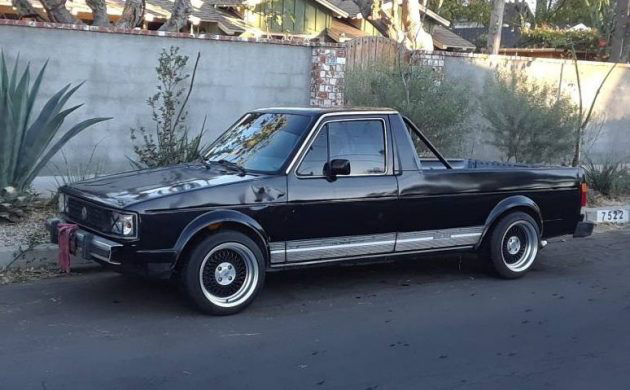 This 1981 Volkswagen Rabbit pickup, affectionately known by enthusiasts as a "Caddy," wears some period modifications that make it slightly slicker than the old farm hands we typically see for sale. The seller says this one is a diesel, but I have my doubts upon seeing the 16 valve intake manifold under the hood. Regardless, it sports some cool mods and looks like a lot of fun for $5,600. Find it here on craigslist in the San Francisco Valley.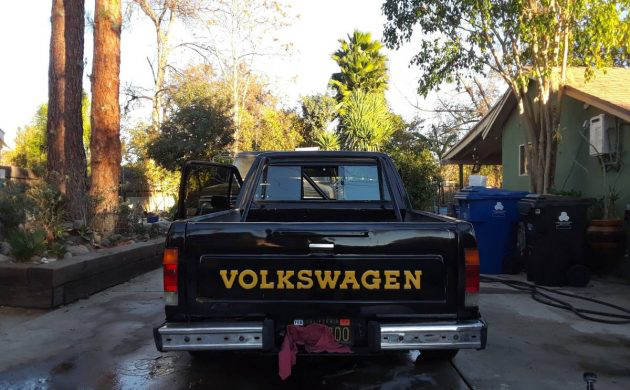 The Rabbit has some attractive mesh-style wheels, a design I'd peg as being from MSW or Enkei in origin. The paint looks sharp, but the yellow lettering on the tailgate is questionable. Other upgrades include the roll bar in the bed, and perhaps a lowered suspension given how close the top of the tires come to rubbing the fender arches. No odometer reading is mentioned, along with whether it passes California's strict smog requirements.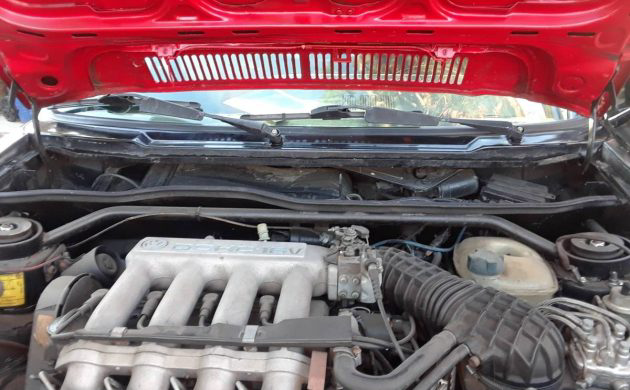 The seller says the word "diesel" three times in the listing, which almost makes me doubt my own assertions. A 16 valve engine swap is far from uncommon in GTIs and lesser Golfs, but we don't see them too often in the pickups. This one appears cleanly done, but I'm not sure if the seller knows what he has under the hood. The mismatched paint underneath would suggest the pickup has some mixed and matched body panels.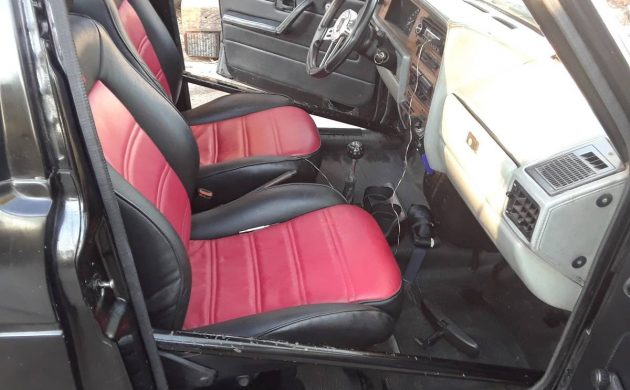 The interior has been upgraded with some OEM sport seats that have been reupholstered in non-matching colors. The dash features wood inlays, which I believe are quite rare on the pickups. I'm not sure why you need a cage in a rig this small unless this Rabbit did some drifting back in the day before it became someone's restoration project – a much better fate indeed. Thanks to Barn Finds reader Justin for the find.
Have something to sell? List it here on Barn Finds!