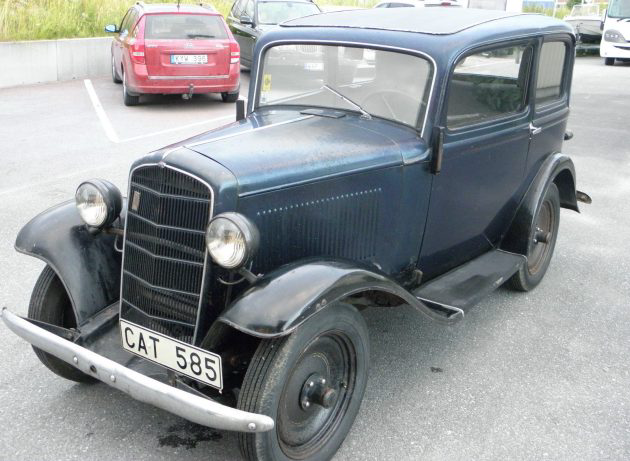 There were many similarities between the US and European car markets, but some things were very different. For example, there was a strong demand for a cheap, dependable car in both Europe and the US. In Germany, Opel, like Ford in America, was the first German manufacturer to use an assembly line to build cars faster and cheaper, although much later. Like Ford, Opel 's goal was to build a car for everyone, not just the rich. Opel's first mass produced automobile, however, was named the Tree Frog (Laubfrosch) and came in just one color, not black like Fords, but, of course, green. General Motors bought most of Opal in 1929. The P4 was introduced in 1935 and was a huge success, selling over 100,000 cars, a first for German car manufacturers. Charles G found this great example listed on eBay in Älvkarleby, Uppsala, Sweden for $14,500. The seller's father bought it from the original owner. It is described as being unrestored and completely original but must have been restored at some time.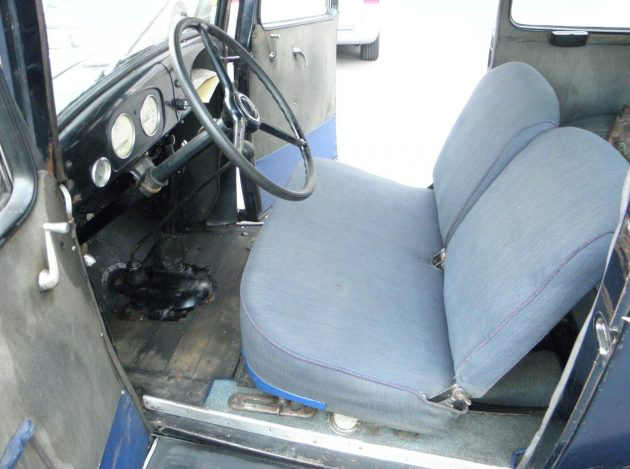 Those seat covers don't look original, but from what we can see the rest of the interior looks pretty nice. The simple dash is in amazing condition.
The P4 was a simple little car with a wood and steel body on a ladder frame with a 1.1 liter 23 HP engine. They were a very small car with a 90″ wheelbase, only about 57″ wide and weighed about 1600 pounds. This is about 20″ shorter, over a foot narrower and almost 1000 pounds lighter than a typical 1936 Ford. The P4 was available in either Gray or Dark blue, both with black fenders. A picture of the engine would have been useful, but all we know is it leaks. A rebuilt engine and other parts are included in the sale. This Opel is a good example of how similar and yet how very different US and European car development was.