When you think of a 1950s 2 door hardtop with a V8 and a manual transmission, this is not likely the car you're thinking of, but here it is. If the design looks a bit awkward or perhaps squished, many would just say ugly, it's a full sized Studebaker made into a compact by chopping off the ends and taking out a bit out of the wheelbase ahead of the firewall. This Lark is listed on craigslist in Loomis, California for a modest $2,300. It runs but needs an axle to drive. It looks like a solid original car with only surface rust.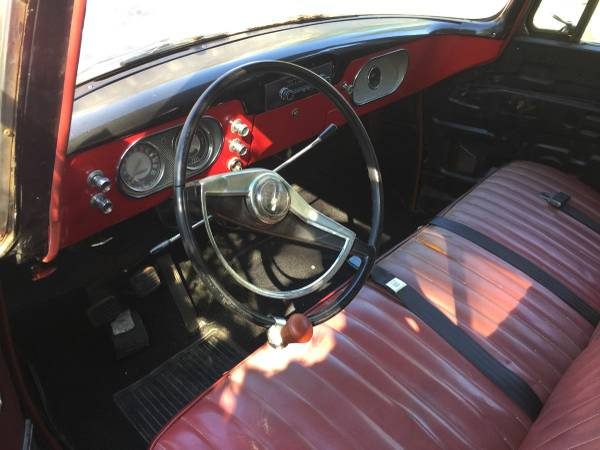 The interior looks to be in surprisingly good condition. It's had good care and possibly restoration at some point in time. The radio is said to work, but is that an aftermarket radio?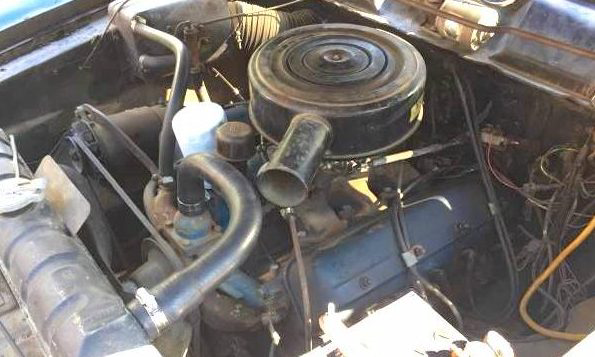 Things look mostly original under the hood. That bundle of stray wires may need attention. That's a 180 horsepower 259 CID V8 with a 3 speed manual with overdrive. It isn't a performance engine by any means, but it could still be fun.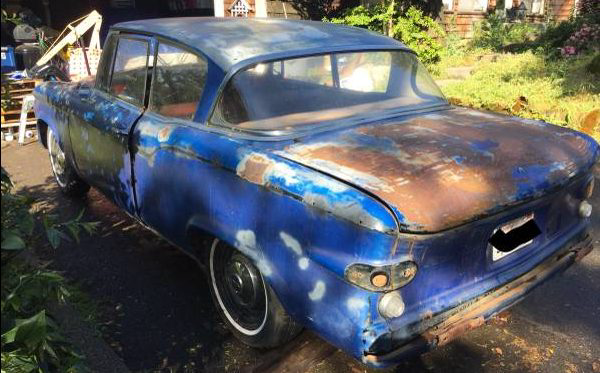 That could be original paint. If you wanted a white top on your Lark this is what you got. The bumpers and trim are included with the sale, but there's no word on the tail lights. The surface rust is described as light. The running gear should be the same on a lot of Studebakers so the axle shouldn't be hard to find. The taillights may be more difficult. At $2300 it looks like it wouldn't take too much to restore this to a driver if there's not too much rust. It will be interesting to see what you think of this Lark.