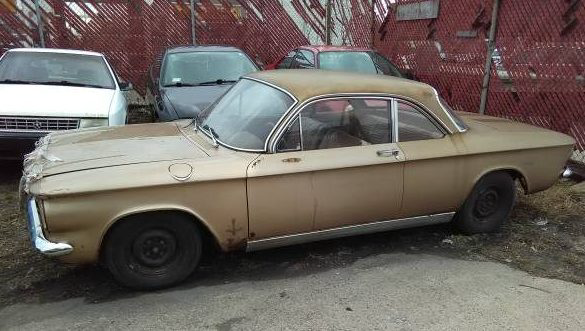 Are you a Corvair lover or hater?  The Chevrolet Corvair is amongst the most notorious and controversial cars in automotive history.  Model years ranged from 1960 to 1969 with this particular 1964 car falling close to the middle of the run.  Found here on craigslist in Skokie, Illinois, for a nominal asking price of $1,200, this car certainly fits in the "controversial" category.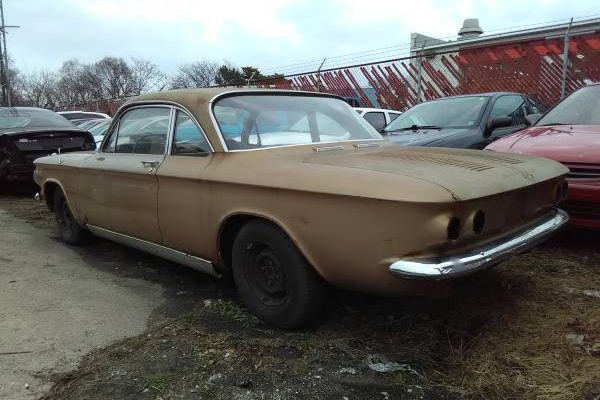 When Chevrolet introduced the Corvair for the 1960 model year, it was a very innovative and ground breaking car.  It was an air-cooled, horizontally opposed, six-cylinder, rear-engine car.  What?  The engine drove the rear wheels through a transaxle and it had independent suspension at all four corners.  The "Corvair" moniker was available in a wide variety of vehicles including 2-doors, 4-doors, wagons, vans, and even pickups.  In 1965 the book Unsafe at Any Speed was published.  Written by consumer protection activist Ralph Nader, the book highlighted the apparent problems with the early cars suspension and subsequent crashes.  Sales and production fell dramatically between 1967 and 1968 leading to the brand being discontinued after the 1969 model year.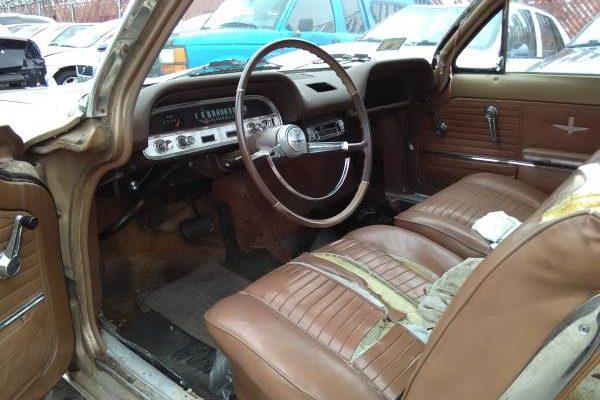 Back to the subject of this article…This 1964 is pretty rough.  Described by the seller as a parts or restoration project car, there's certainly a decision to be made by the new owner.  These cars aren't too valuable, so restoration cost is certain to be much more than the sale price of the end product.  The interior is probably the highlight of this car.  Typical wear on the driver's seat, but the rest looks pretty good.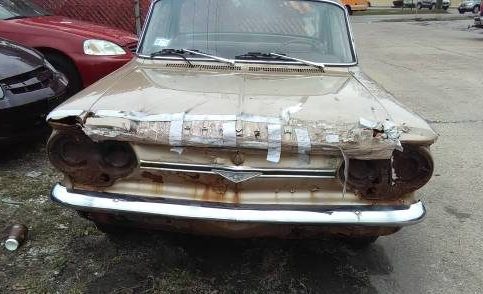 You don't see duct-tape body work too often.  It's a little hard to tell exactly what's going on in this picture.  Rust, metal damage, duct-tape and missing parts are obvious.  What's not so obvious is "why?"  The front bumper looks pretty good, so why are the headlight buckets missing their trim and obviously rusted so badly?  Like the seller says, this may be more of a parts car than a restoration project.  At $1,200, it's hard to pass up a car that appears to have some pretty good parts left.  If I was in the market for this car, I would offer $500 cash and see what happened.  I bet I'd probably be the (proud?) owner of a new Corvair.