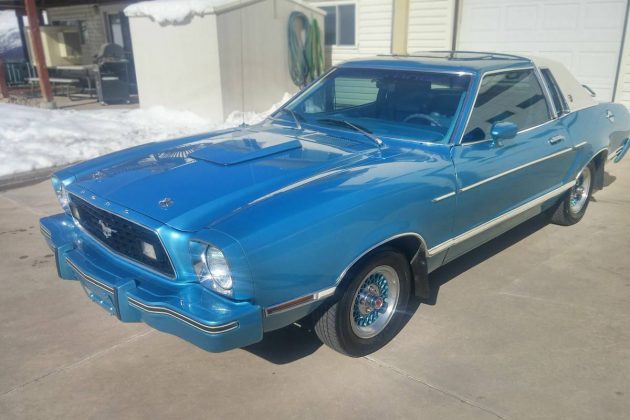 G-G-G-Ghia! (Try to get the Chia song out of your head now!) Here's possibly the nicest 1978 Ford Mustang II Ghia that I've run across in a long time. Thanks to Rocco B for alerting us to this one! It's posted on Craigslist in Lancaster, California for $4,999. You would go totally unnoticed in a $4,999 late-model used car, probably in black, white, silver, or gray, compared to this beautiful blue Mustang II. This car will turn some heads in modern traffic.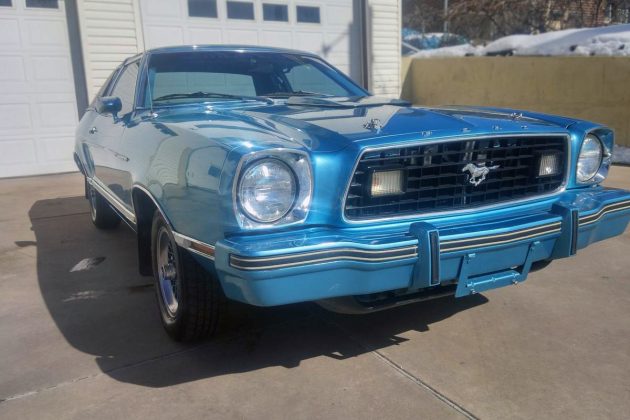 In much the same way that Harley guys usually don't like vintage Japanese bikes, it seems like the vast majority of muscle car guys and gals don't like the Mustang II. Of course, some of them do like these cars and they can appreciate them when they're preserved in this condition after so many decades. My argument is that any real car guy or gal likes anything and everything, or at least they can appreciate every vehicle no matter the origin, make, model, horsepower, etc. Life is too short to worry about what anyone else thinks about a particular vehicle that you may like, much the same way that most parents tell their kids to not worry about what anyone else says or thinks. Just do it, man, don't let them drag you down! Once that's realized, it makes it so much easier to ride your tiny, oddball minibike or drive your Mustang II and not give a darn what anyone else thinks about it! If you have confidence in yourself you don't need anyone else's "approval" for liking the vehicles that you like. Enough soapbox chatter, back to this great car!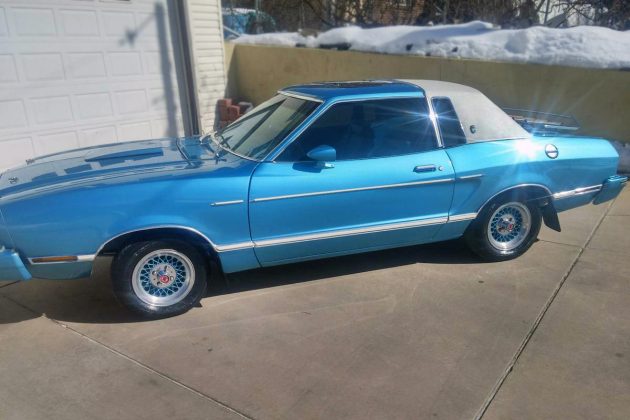 So yeah, about this car.. It looks good, eh? I mean, yeah, the wheels are tiny, but other than that this thing is so well-preserved. 1978 was the last year for this body style and having won Motor Trend's Car of the Year upon its debut in 1974, it had a good run. If this was a 1978-only King Cobra version in this condition for $4,999 it would be a heck of a find.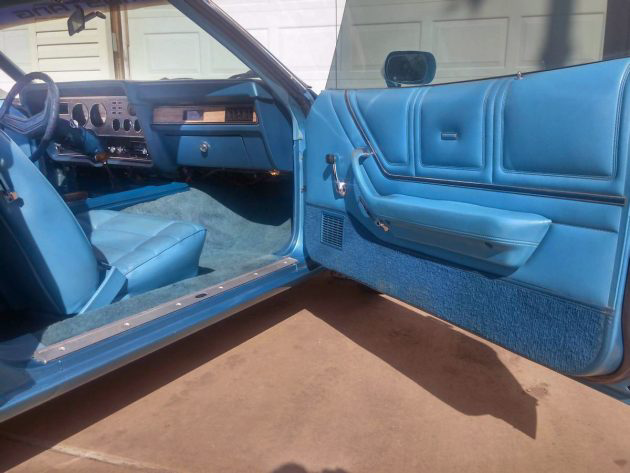 There are no photos of the driver's side interior so, as always, I assume the worst. The passenger side door panel and back seat both look pretty much like new, so hopefully the driver's seat and dash, and interior, in general, are all in the same sort of condition as the rest of the interior is in. And, a bonus: this car has a 4-speed manual transmission with a new clutch! It also has a new battery and new tires, and even the clock works.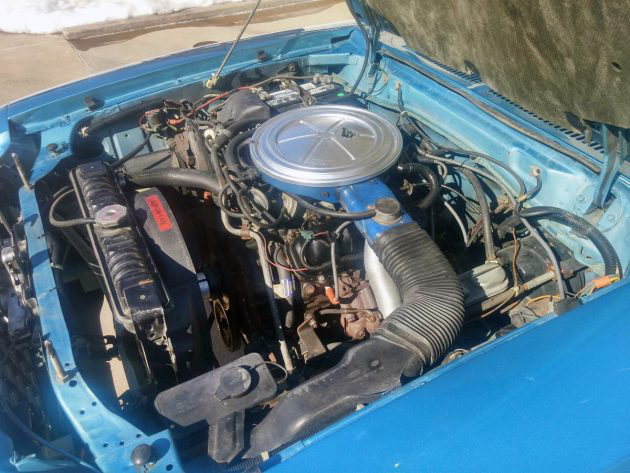 No 4-popper here, this is Ford's Cologne 2.8L V6 with 90 hp. The 4-speed will help move this 2,900-pound car along fairly nicely with modern traffic. But, a car like this, of this vintage and spec, most likely would be a fun, weekend car. It wouldn't be a daily-driver or a cross-country road trip vehicle. It could be used for those functions, I'm guessing, but it'll most likely be someone's weekend around-town car. Which camp are you in: love it or hate it when it comes to the Mustang II?
Have something to sell? List it here on Barn Finds!