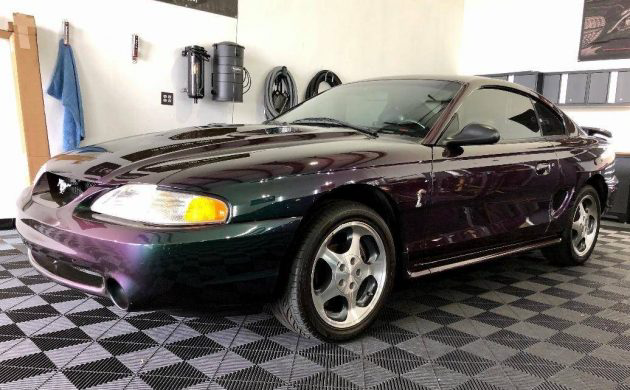 When the fourth-generation Mustang debuted in 1994 it was generally well-received in the car community. The previous generation had a long run from '79 until '93 and most buyers were probably ready for a change. Mustang Purists were somewhat eased into the change when the 5.0 continued to be used for the '94 and '95 model years. In '96 things changed again when Ford put the modular 4.6 under the hood. The Cobra model had the same changes along with its own unique distinctions. This car is unique in a number of ways, it's a Cobra with a rare factory color-shifting Mystic paint job, one owner, and only has 21,000 miles. Check it out here on craigslist in Sandwich, NH for $25,000. Thanks to Barn Finds reader Mitchell G for the tip!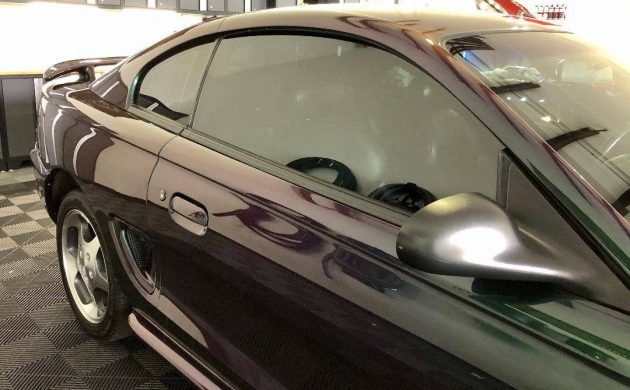 From the side angle, we can see the Mystic paint in action. The color was formulated by BASF and will shift between green, gold, purple, and other colors depending on light and the direction you're looking at it. Only available on the Cobra in '96 the paint is eyecatching and subtle at this same time, only 2000 Mystic Cobras were built. There is even a registry for Mystic Cobras that has some great information about these cars.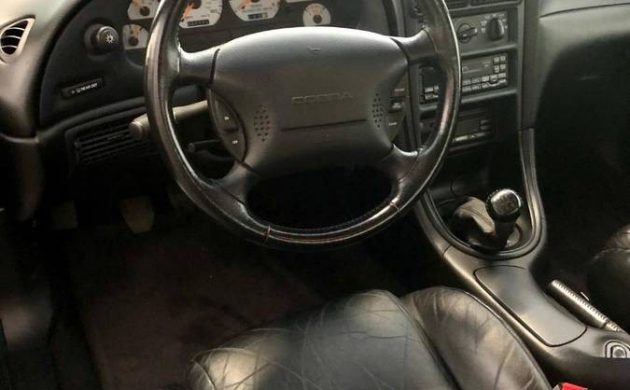 There's something about a Mustang shifter that gets my car guy juices flowing. I am instantly transported back to the 16-year-old me daydreaming about ripping gears while in Algebra class. This Cobra is optioned with black leather as were most Mystic cars, only a handful were equipped with cloth interior.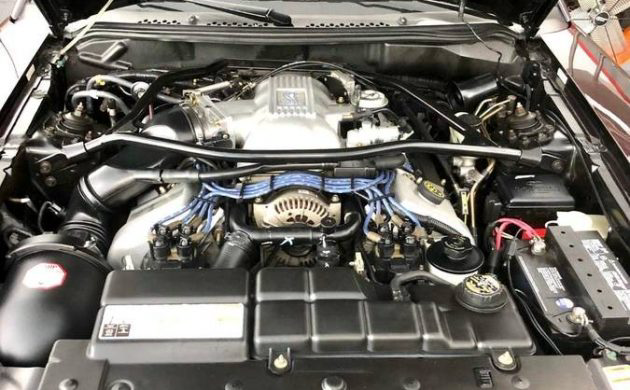 1996 was the first year Ford used the 4.6 Modular engine in the Mustang. The 4.6 had been out for a few years, first used in the '91 Lincoln Town car and the '92 Ford Crown Victoria. The standard 2 valve per cylinder 4.6 was nothing too exciting in the performance department. The Cobra was powered by a high-revving DOHC 4.6 V8. These Cobra engines were assembled by hand and are labeled with the engine builder's names and produced 305 horsepower. This car has a lot of appeal, with the documented ownership history and low mileage the asking price of $25,000 should be in line to the right person. Hopefully, its preserved and enjoyed.