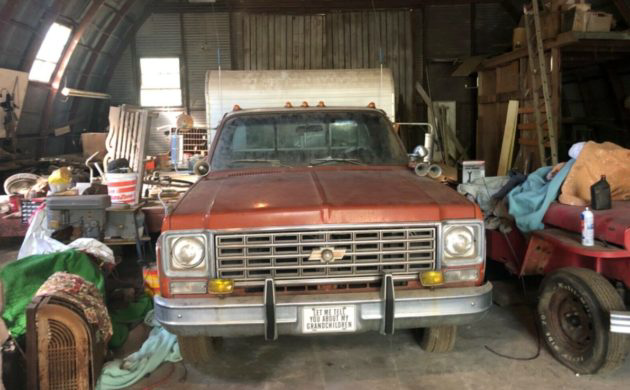 This 1976 Chevrolet C30 pickup is a nicely optioned example with low miles and the Camper Special package, along with dual rear wheels. The seller is missing out on highlighting some of the many cool features this truck has, given no where in the listing is it described as a Camper Special – but the as-found picture here is a pretty solid giveaway that the truck was used for transporting a camper shell to a local campsite. Regardless, it's a handsome survivor with a rare 4-speed manual and no rust. Find it here on eBay with bids to over $6K and no reserve.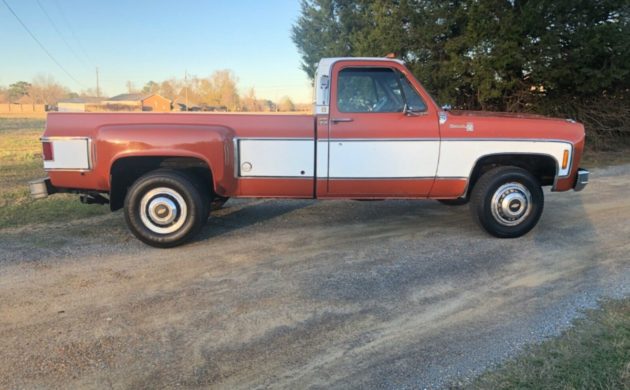 You can just make of the badge on the B-pillar that denotes the "Trailering Special / 10,000 G.C.W." option, but not mention is made of it in the listing. The dual rear wheels and flared-out fenders are a great look, especially for a truck accustomed to having a camper shell mounted in the bed. The hardware that "accepts" the shell when installed is still present in the bed, another obvious clue to how this truck was built by the factory. In addition, the window sticker specifies that it has dual rear gas tanks, along with "Deluxe Camper Equipment."
The listing describes how the original owner used the truck for short hops down to a local campsite with his wife, and otherwise the Chevy saw very limited use. The truck is equipped with a four-speed manual, which you certainly don't often see in full-size trucks like this. The dash remains uncracked and the seats and carpet appear to be in excellent condition. The truck fell into very limited use when the original owner's wife passed away, likely making their annual camping excursions a thing of the past. The truck was started up and run annually, and mileage today remain at 34,000.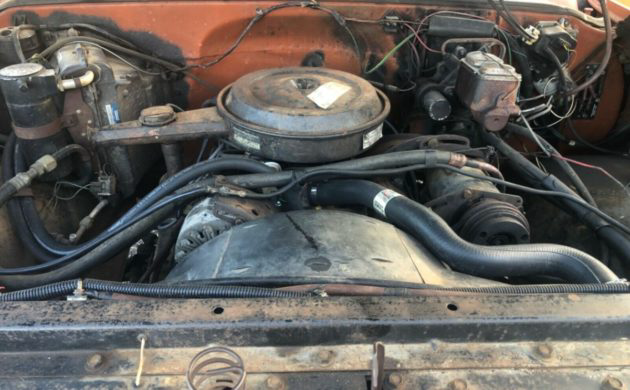 The overall condition is impressive – it's not a perfect show truck, but it is a very nice survivor that will likely look exceptionally good with a proper detailing. The seller notes it runs and drives without issue and still wears its original tires. The equipment package alone makes this a bit of a unicorn, with the dually rear axle, flared bed, camper equipment, and four-speed paired to a 350 – I'm guessing it'd be a while before you found another one equipped just like this. Factor in the limited use and supposedly documented low miles, and you have a unicorn on your hands.