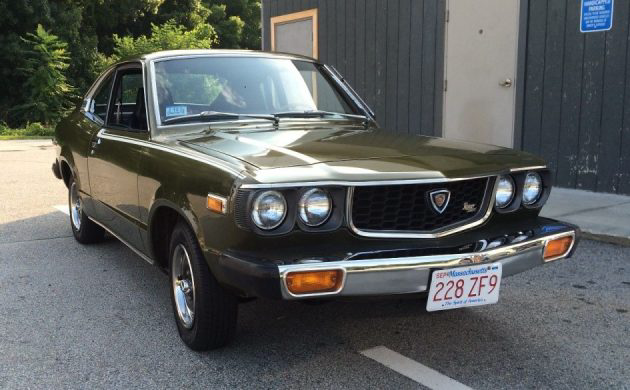 The Mazda RX-3 is a great road car that also enjoyed a giant-killing reputation in saloon car racing across the globe. This RX-3 is no giant killer, but it is a survivor that you could enjoy on a daily basis. You will find it listed for sale here on eBay. Located in Valrico, Florida, it is offered with a clear title. The seller has set a BIN price of $28,000 although there is the option available to make an offer.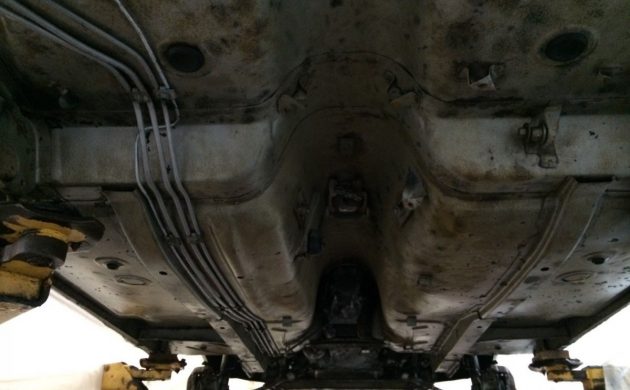 This Mazda had sat under a cover for a number of years before it came into the possession of its current owner. It has only travelled a documented 12,000 miles during its life-time. It wears its original paint, and is truly a survivor. There are a few marks, dings, faded areas and rust spots, but overall it presents well. The car underwent a Ziebart treatment when new. The owner wasn't satisfies with the presentation of the underside, so he had this stripped. As you can see from this shot, everything is solid and rust-free underneath.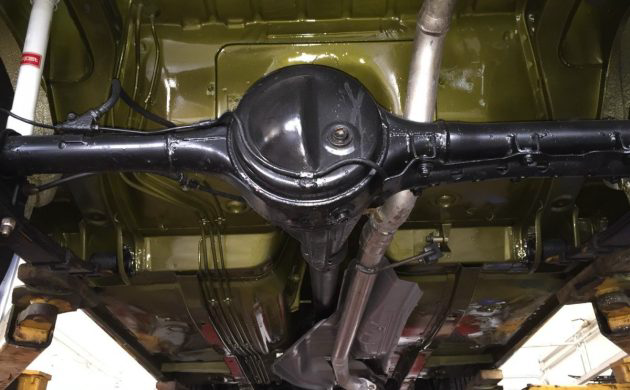 The seller then had the underside re-painted in the original color. I have to say that it looks really nice. This owner is keen on protecting this car's originality, and this is why he went to these lengths.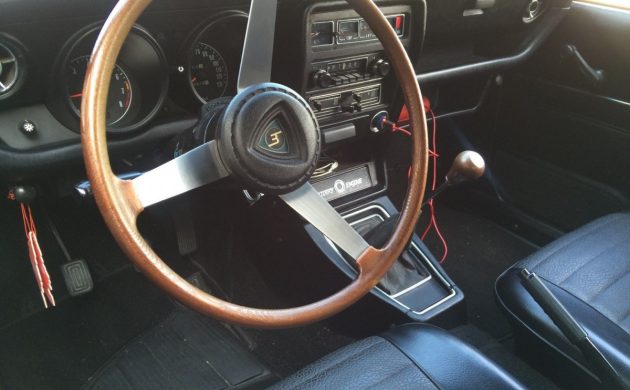 The interior is also original, and it presents really well. There is a small crack in the dash pad, but the remainder appears to be quite good. It is nice to see that the original steering wheel is still present, as these were often replaced by aftermarket items. The only deviation from standard in there is the addition of an engine coolant temperature gauge, which is not a bad piece of insurance.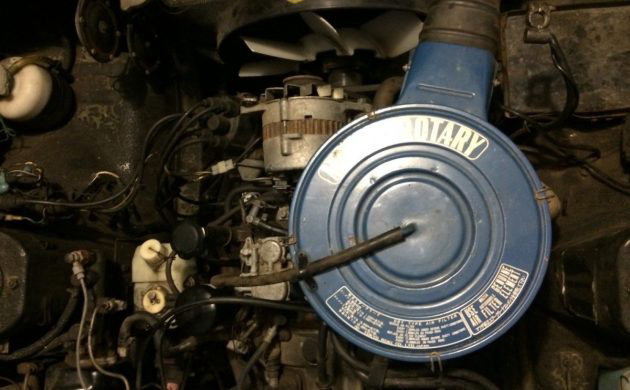 This car sports the 12A rotary engine backed by a manual transmission. The seller bought the Mazda in 2014 after it had been sitting for many years. He took the car home and performed a full service on it, rebuilt the carburetor, replaced the plugs and flushed the gas tank and lines, and the car fired right up. He has driven it around 3,000 miles since, and he states that it runs and drives like a new car. The original exhaust was pretty bad, so it has been replaced with Racing Beat headers and a matching muffler. The car also now has electronic ignition for reliability (the original comes with the car) and also has Koni shocks on all corners.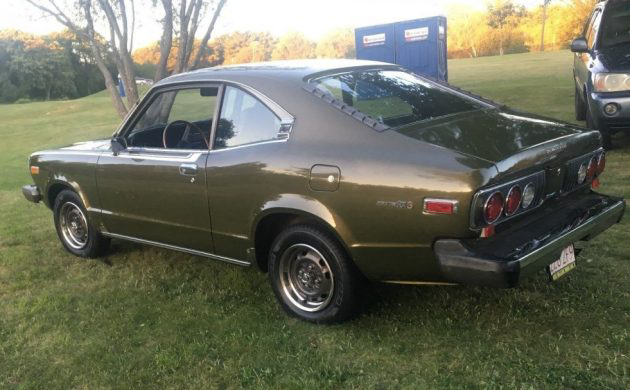 The rotary-powered Mazda RX-3 does not produce the torque of a V8, but it is capable of producing amazing performance from its high-revving Wankel engine. These little cars are not for everyone, especially those who are used to the power and torque of a V8 engine. This one is in extraordinary, original condition, and the asking price reflects this. This little Mazda is not a cheap car, but try finding another one in such original condition with such low mileage. It just doesn't happen.
Have something to sell? List it here on Barn Finds!