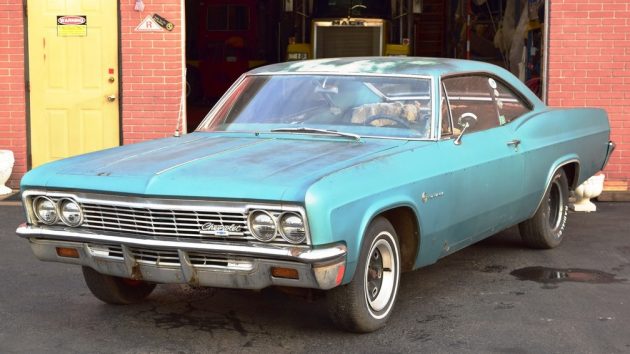 UPDATE – The seller just let us know that they have lowered the reserve and that the current bid is getting close.
This '65 Impala has an inline-six and some rust, but when I first saw it the word "lowrider" came to mind. If you haven't ever been to a Lowrider Magazine event, I suggest you attend at least one. The amazing creations and odd sights are well worth the price of admission. That whole scene has taken a dive in popularity, but there's no denying the fact that the genre has increased the values of just about every Impala out there. If you don't believe me, just take a look at this auction here on eBay where bidding is starting to heat up.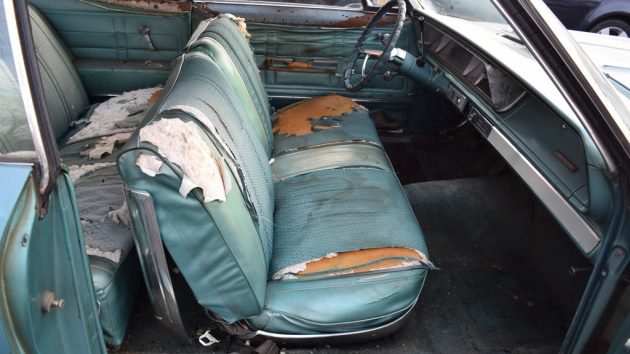 The Chevrolet Impala has been and always will be a favorite of the lowrider crowd. It's long and low and there's plenty of room in the trunk for a bunch of batteries… Wait, what? We aren't talking about hybrids here! You can't call your car a lowrider without hydraulics and hydraulics require a lot of voltage. They are necessary though to get over bumps. Well, that and it's fun to jump a little at the stoplights! So, the pumps go in the back with all the batteries and the hoses are routed underneath to each wheel.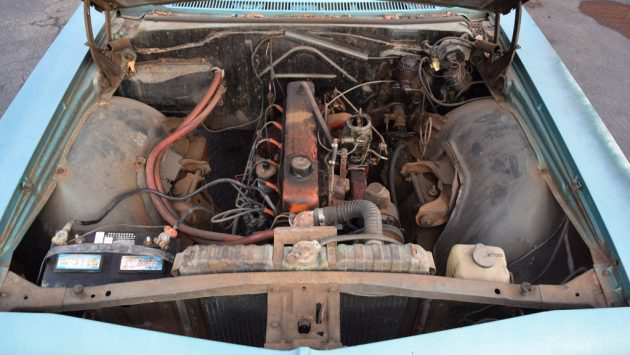 Then the shock mounts are drilled out just enough to fit hydraulic cylinders… Yes, drilled out. There's no going back once you go hydraulic. You won't be able to install shocks again without some welding. Not that any true low rider would want to go back. It's more about cruising stance than dampening anyway. That's fine when we are dealing with Oldsmobiles from the eighties, but I don't want to even think about all the SS 409s I've seen with drilled out shock towers.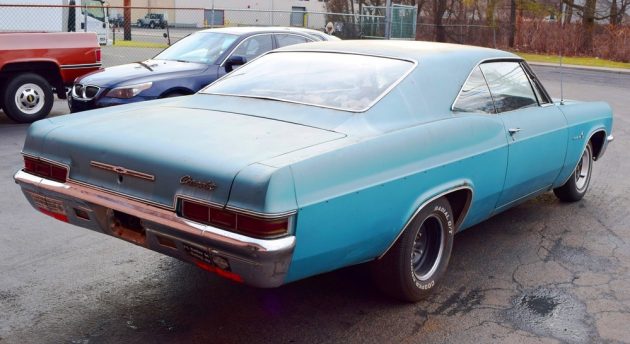 It wouldn't bother me so much though if the future cruiser started with something like this. It's not a desirable spec and it's in rough condition so no one is going to scoff if you decide to customize it. At least the car would be getting rescued from an otherwise uncertain future. The seller thinks it would make a good SS clone, but I like my idea better. Come on everybody, sing along with me now! "Alllll my friends know the low rider. The loooow rider is a little higher…"