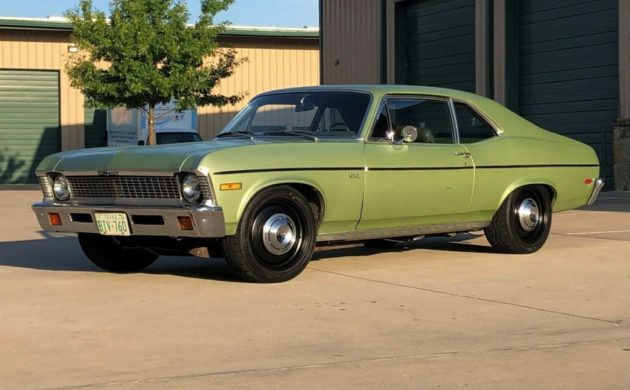 At first glance, this 1972 Chevrolet Nova from Frisco, Texas looks like a nice survivor. In fact, if you saw it at a car show, you might not give it a second look. Even with the hood open, you might think "Hmm, that's a clean 327." But if you did look closely, you might notice the large-diameter wheels and performance rubber along with the Holley intake and EFI. "Those valve covers look weird too?" you might say to yourself. The car can be found here on eBay with a current bid over $18,000, but the reserve hasn't been met yet. The seller doesn't have a buy-it-now price, but they say they have the receipts from the build, which probably means it was fairly expensive. Let's shed a little light on this awesome sleeper…Take a look!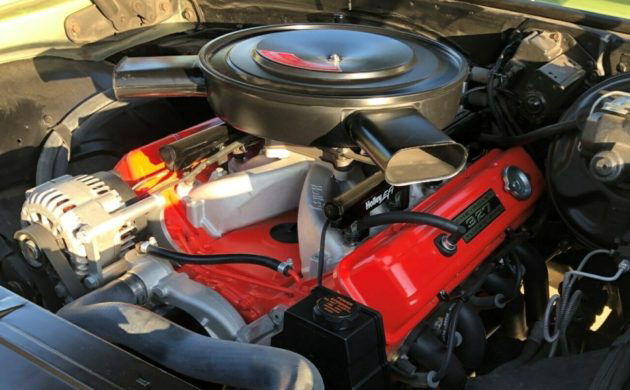 As mentioned before, this isn't your typical 327 V8. It is, in fact, a 5.3-liter aluminum LS engine from 2004. The "valve covers" are technically "coil pack covers" and mimic the look of a classic V8. Other details include the following: all gaskets/seals replaced, Texas Speed 224 Camshaft with matching top-end components, high volume oil pump, new timing chain, and Holley oil pan. Fuel is delivered through Holley fuel rails and intake. New starter, alternator, power steering pump, and water pump are on board. The exhaust is expelled through Hooker headers and dual 3″ Magnaflow stainless mufflers. The engine dyno'd at 324 horsepower at the rear wheels, which isn't too bad!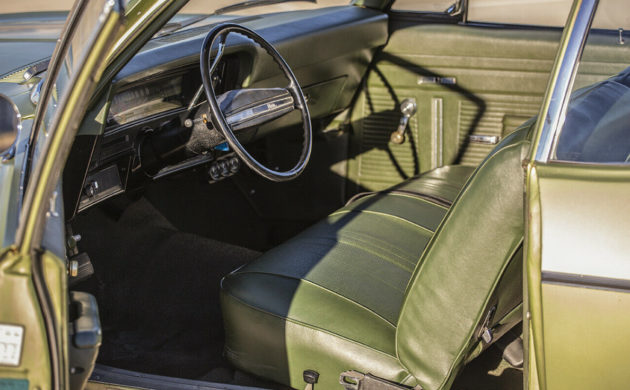 The seller describes the interior as "spotless with OG rubber mat and door panels." It does have new seat covers, but they look very original. This adds greatly to the sleeper vibe. No roll cage, racing seats, 5-point belts, or performance steering wheel to give someone a clue this is anything but a stock Nova.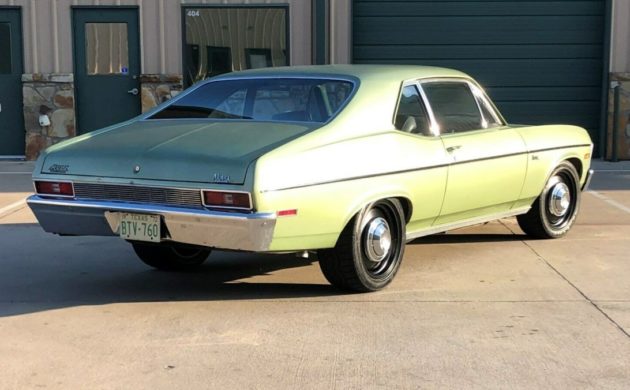 If you're thinking this is just another LS-swap into an old factory car, think again. The suspension has been done as well. It features full 3″ lowered suspension components from Hotchkis dampened by tuned Fox shocks. Hotchkis also supplied sub-frame connectors. The rear end is a 10-bolt with an Eaton Posi unit with 3.73 gears. The 17″ billet aluminum custom wheels are wrapped in Falken performance rubber including 275mm wide meats out back. So, what do you think of this car? Is there anything you would do differently if you were building a sleeper?