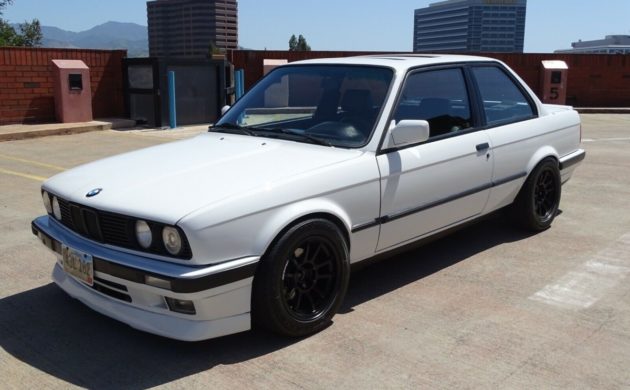 While BMW's classic E30 3-Series platform is a competent performer right out of the box with its silky inline-six powerplant, many enthusiasts have sought better performance while preserving the classic shape. The most popular swap tends to be the larger inline-sixes taken from the later E36 M3 cars, which at least keeps it in the family. However, the grandaddy of engine swaps is the venerable LS1 V8 that turns the light E30 chassis into a monster. This example comes with the complete Sikky swap kit installed, one of the foremost engineers in the art of modern-day engine swaps and fabrication. Find the 1991 BMW 318is here on eBay with the reserve unmet.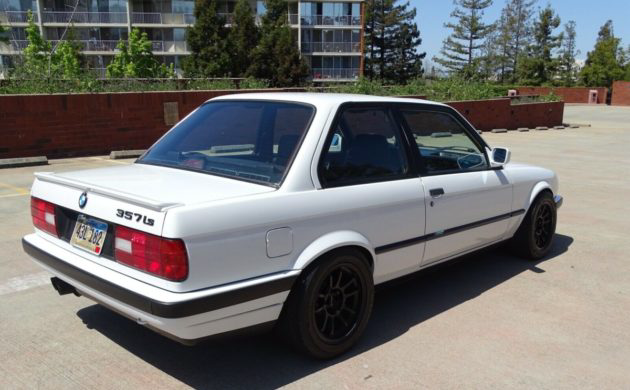 Bidding has risen to $12,400, which is well shy of what the seller contends the owner prior to himself had invested before waving the white flag on the project. The listing claims the previous owner embarked on the LS1 swap to the tune of $26,000 before conceding he didn't have the funds to finish the job. It's hard to fathom spending that money on one aspect of a vehicle's restoration, but I'm guessing the current owner has far less money in the swap than the previous caretaker. It had to have been a case of a shop performing all of the labor, as I find it hard to believe parts prices alone come out to nearly $30K – there are enthusiasts doing this swap in their garage over a few weekends.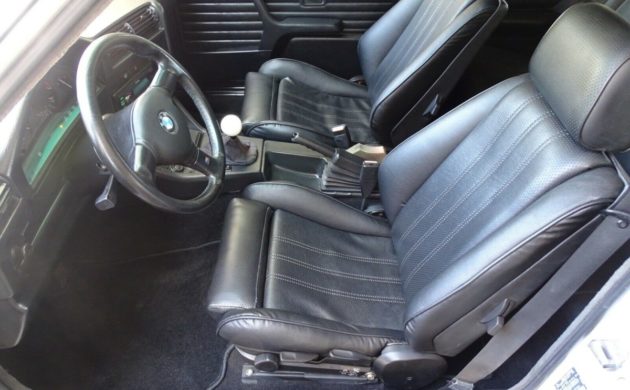 Regardless, the swap is complete and said to run extremely well. The seller did not stop the big money spending, as they embarked on a windows-out respray, new interior, new wheels / tires, and numerous upgrade parts from Sikky. The interior looks to be in fine shape, and as it was originally a 318is, it would have been equipped with the preferred sport bucket seats, three spoke steering wheel, and most likely perforated vinyl surfaces. This example has been re-trimmed with a fresh upholstery kit and benefits from a European-market three-spoke steering wheel. The swap also included the Tremec T56 manual transmission, and the seller notes the drivetrain has 78,000 miles.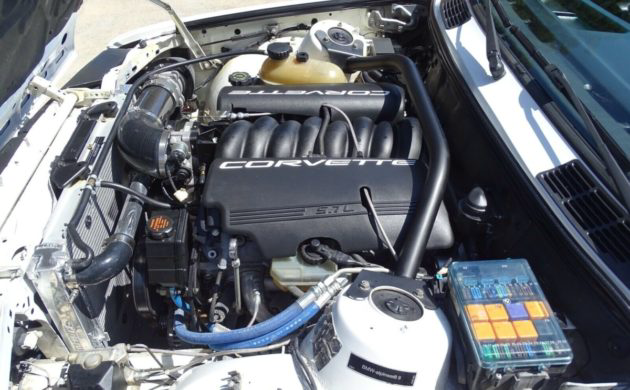 Looks like it belong there, doesn't it? Headers, short-throw shifter, coilover suspension, Sikky Hydro-Booster kit, custom exhaust, balanced driveshaft – the list of enhancements goes on and on. The seller and the previous owner clearly spared very little expense in creating this high-performance E30, which would certainly dust most recent M3s with ease. While you may not call it a sleeper, I would – as there are loads of E30s running around with aftermarket wheels and suspension, but very few with this kind of horsepower. I'd dial back the wheel and tire setup a bit further to enhance the discreteness, but it's hard to fault the level of work done otherwise.