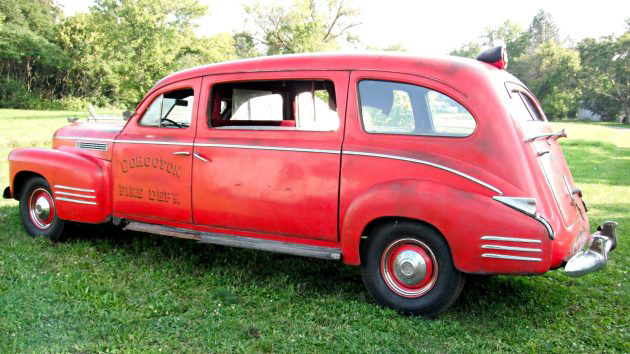 Classic fire trucks, ambulances, and emergency vehicles are a niche market of automobiles that are typically overlooked, and can often be bought on the cheap. Not to say that they aren't worthwhile projects, as they are rather unique and uncommonly seen machines that can often offer great styling, and be used in a whole new way. All I can think of is the lucky fire crew that had a Cadillac as their emergency vehicle! The Cohocton Fire Department must have bragged to the other local fire stations, as this Caddy was definitely brag worthy. A true Barn Find, this Cadillac was discovered in a barn after many years of slumber where it was then revived and enjoyed on the roads once again. Although revived once, this Caddy has spent the past two years parked needing to be resurrected once again. This unique machine is currently bid up to $3,650 with the reserve not met. Take a look at it here on ebay out of Breesport, New York.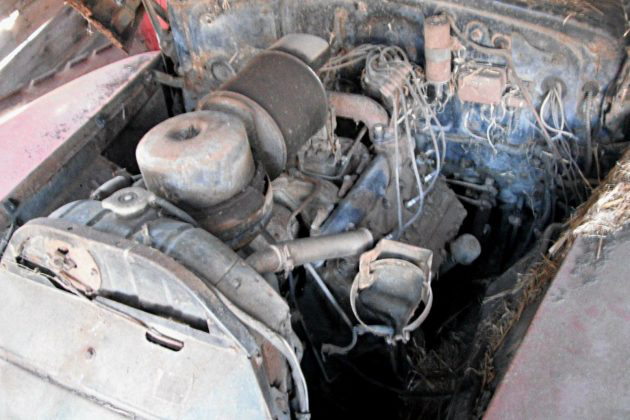 As of two years ago this flathead V8 was in excellent running health after a wealth of maintenance and mechanical restoration. A few great perks of this Caddy is that it has 48,000 original miles, and packs a 3 on the tree. Upon its revival, the engine received a full tune up, as well as a new gas tank, gas line, brake lines, master cylinder, wheel cylinders, wheel bearings, and a fresh radiator core. More maintenance has been performed on top of this wealth of new parts. Described as needing further maintenance, I am guessing fresh gas, a good fuel system cleaning, and some other "elbow grease" work would revive this emergency cruiser.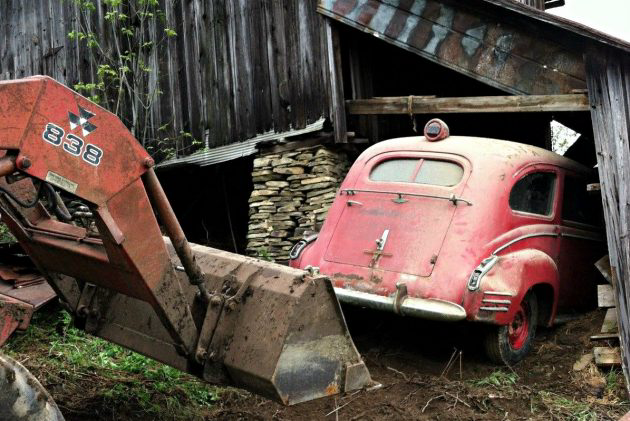 Finding any classic machine is always thrilling, but could you imagine finding such a unique and cool machine tucked away in such reasonable condition?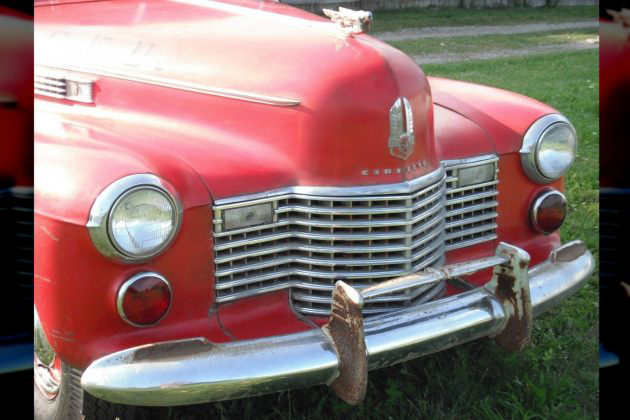 Although having lived to face adversity and danger, this Superior 75 has aged very gracefully. The original paint is nearly complete and would certainly buff up. Even the potentially hand painted  "Cohocton Fire Dept" is still in place. There are a few minor rust spots to be seen like on the chrome, and on some sharp previously painted edges on the body. The biggest issue is a dent in the passenger rear fender, and also the seller mentions there is a small rust hole in the driver side floor board. Otherwise this Cadillac looks like a prime classic project to revive and enjoy. If you live in a parade happy town, this Superior 75 would be "In Like Flint" as a parade vehicle. Also the immense space gives this wagon-like classic a utilitarian aspect for those that need a classic that can do more than simply "look good." What would you do with this solid Cadillac Emergency Vehicle?