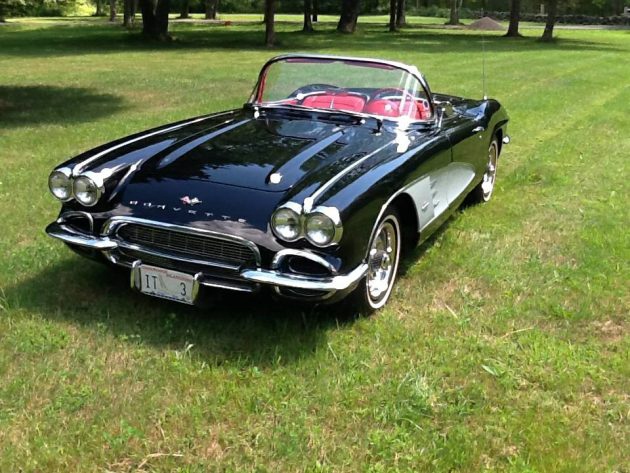 Before I am the guest of honor at a Barn Finds tar and feathering extravaganza, I am aware that this in no way looks like a 1956 Corvette.  I am also not drinking, but I am willing to start after I try to explain what is going on here.  This car is being advertised as a 1956 Corvette that had a complete 1962 Corvette body and interior installed to replace the 1956 body that was damaged in a wreck.  Yes, I smell it too, and the smell that goes with this suspicion can be found in Scituate, Rhode Island.  Currently this ever so slightly modified 1956 Corvette can be found on Craigslist for the princely sum of $71,500.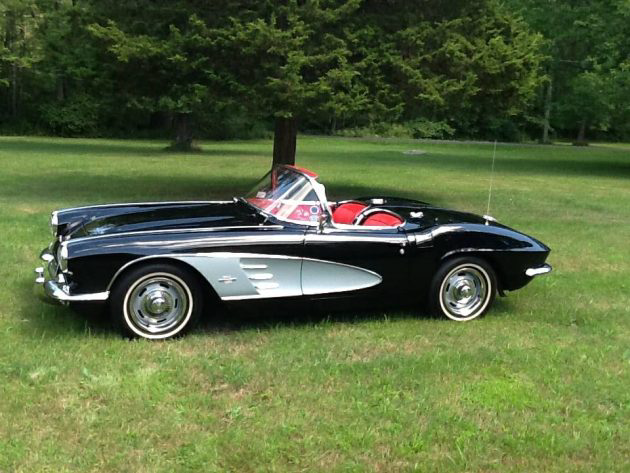 Just sit back and let me tell you the tale behind this car.  The car was owned by a guy named Frank Murphy, who bought it new from Bove Chevrolet in Newport, Rhode Island.  The current owner has the paperwork to back this much up.  Frank drove the car until 1961, when he got into "a little fender bender" according to the current owner.  Instead of repairing the car, Frank then went to Bove Chevrolet and plunked down the money to purchase a new 1961 Corvette body.  He then installed it, and owned it until he shuffled off this mortal coil in June of 1982.  The current owner purchased the car from the widow then, and enjoyed it until he decided to do a frame off restoration in 1998.  Oh, and the car is being listed on Craigslist by a close friend of the owner.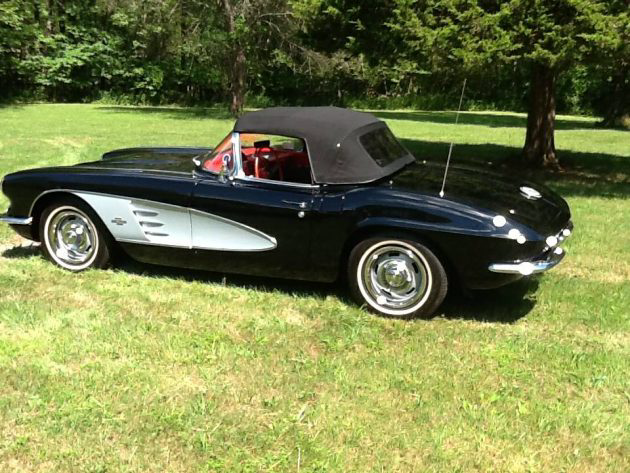 Now that we are through with the story, let's talk about VIN numbers on 1956 Corvettes.  The Vehicle Identification Number plate is found on the driver's side door post between the hinges.  This is a simple plate held on by two screws.  Not quite as complicated as hacking an IPhone, but this was how things were done back in the day.  The frame was also stamped with the VIN number, usually in a few places.  Now I realize that all of you are good Christian boys, and would never do anything illegal, but making a stolen Corvette look legitimate wasn't that difficult to do back in the day.  In fact, it was so easy that Corvettes were one of the most stolen cars in America for many years.  Every once in a while, an eagle eyed insurance agent or police officer finds a stolen Corvette being driven by someone who thinks they legitimately own their dream car.  Usually what happens is that the current owner is found to own nothing at all, and the car is given back to someone who had it stolen from them in the sixties or seventies.  The story, of course, ends up plastered all over the internet.
Usually, the thief will be wary of getting caught and will go to great lengths to make the car look legitimate.  While 1956 through 1962 Corvettes are almost identical under the skin, except for engine and transmission changes over the years, a thief would never try to pass off an early car for a later car, or a later car for an early car.  Not unless they were a sloppy, unprofessional thief.  Or, maybe a rank amateur would try it.  At any rate, a story like the one above is pretty far out there.  I am not saying it isn't true.  I am just saying that I would need a monstrous amount of documentation to back this story up.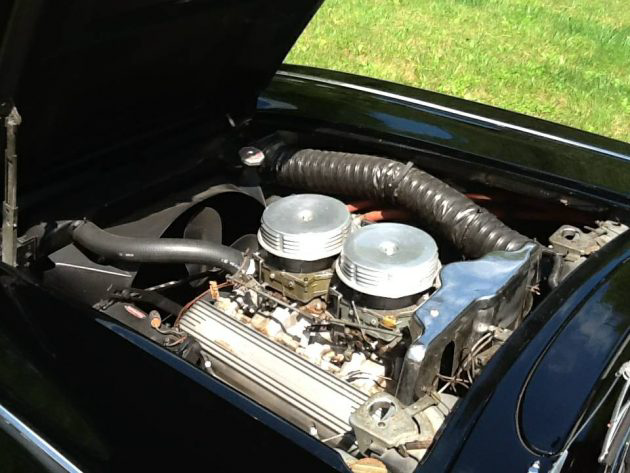 For this story to work, we would have to take some leaps of faith.  First off, if this is the 1956 Corvette frame and drivetrain, then it would have to be very useable after the "fender bender."  Separating a Corvette body from the frame on a C-1 isn't that big a project, but wouldn't a wreck necessitating a new body damage the frame in some way?  Given that they were selling new Corvettes at the dealership, why wouldn't you just buy a new Corvette?  I can't see how you could be money ahead buying a new Corvette body and interior, painting it, and installing it on an earlier frame.  The wiring harness would have to be modified or changed, and little things like door handles, headlights, and taillights would need to be replaced as well.  There are some eccentric people running around, and they do tend to do strange things, but this just makes no sense to me.  My spidey sense is tingling here.  Bigly.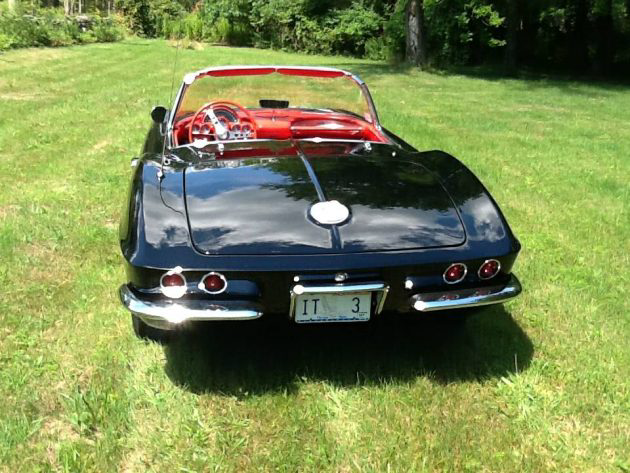 It is a shame that there are questions galore about this car.  Whoever did the restoration seems to have done a fantastic job if the pictures are any indication.  The black paint has incredible depth, the interior looks showroom correct except for the black seat belts, and the engine compartment looks good other than some minor nit picks.  I am sure the current owner spent a fortune on this restoration, but the later model wheels give us a big clue that this is a cosmetic restoration rather than a numbers matching Bloomington Gold style one.  Given that the body in no way matches the frame (or does it…), why do a numbers matching restoration in the first place?  The price is pretty high for what it is, and probably reflects the owner trying to get his purchase and restoration costs back.  With all the questions that this car raises, and the overwhelming number of stolen Corvettes still roaming the Earth with questionable documentation, I just can't see him getting this price.
I love the car, as it came out of the restoration looking stunning.  However, I'd have to be on nerve pills from the minute I handed over the cash.  What do you readers think about this one?