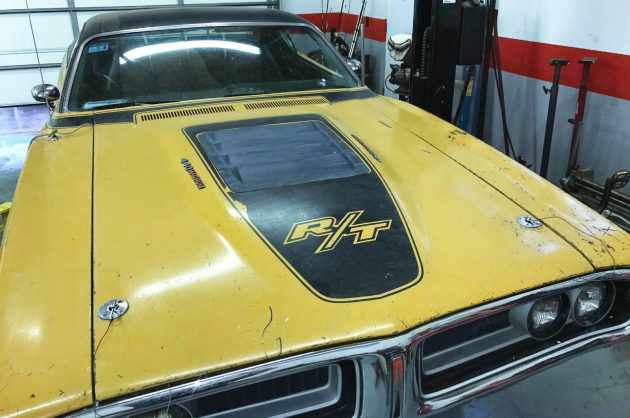 In '71, Dodge introduced the third generation of the Charger. The redesign was more rounded and is often described as the fuselage body. With new regulations and emission standards starting to take affect, '71 ended up being the last year you could get a 426 Hemi in a Charger. This one isn't equipped with the Hemi sadly, but the 440 Magnum. The seller claims it has been parked for the past 28 years, has just 60k miles and is completely original. You can take a look at this R/T for yourself here on eBay in Southlake, Texas with a current bid of $20k.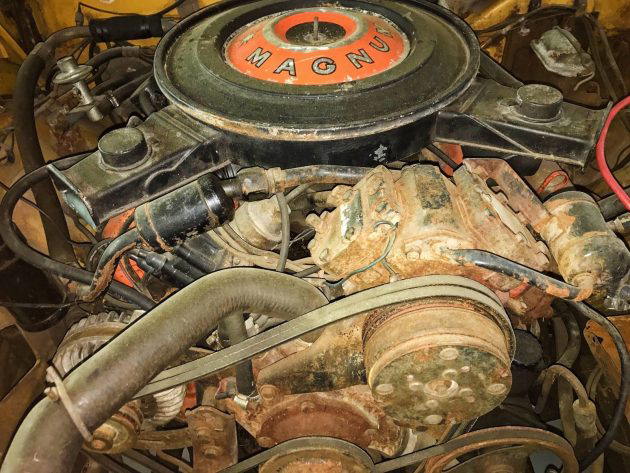 If you are a fan of the fuselage look, '71 is the year to get. It offered the redesigned looks with respectable performance. In '72, Dodge not only dropped the Hemi but the 440 Six Pack as well, leaving the 440 Magnum as the top engine. Between the move to net horsepower ratings and the drop in compression, the Magnum went from being rated at 370 to 280 horsepower. While I'd rather have the 440 Six Pack or a Hemi, I could definitely live with the Magnum! The only problem is, the original engine is currently seized and the seller hasn't been able to get it to break free. They soaked the cylinders with oil and it moved a little, but won't turn any further. That could be a good sign that you will be able to at least pull the engine apart to rebuild it.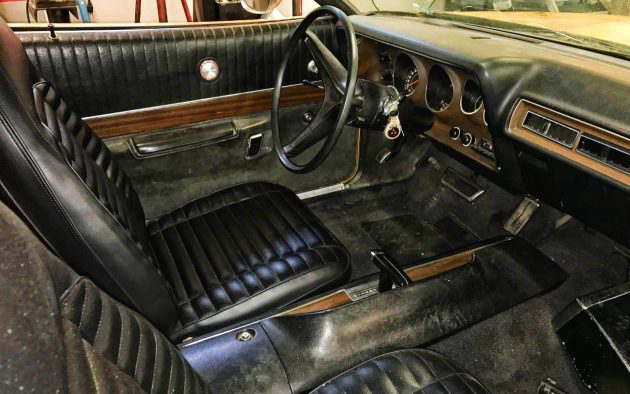 While it definitely needs work, this Mopar actually looks to be quite solid. I actually don't see any rust in the usual places. The interior looks dirty, but in decent shape. With a good cleaning, you should be able to use it as is, just make sure to moisturize and treat the vinyl before putting too many miles on them. After have a closer look at it, I think it could actually be a 60k mile car. It isn't in perfect shape, but it also doesn't show the kind of wear of a 160k mile car.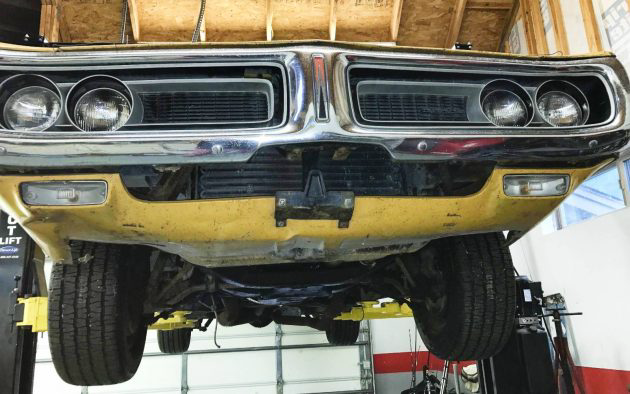 If you can get the pistons freed from the block, you should be able to rebuild the engine and get this Mopar back on the road. It won't necessarily be easy, but while you are in there, you could do a few upgrades and make this a rocket! So if you could pick any year of Charger, would you go for this '71?