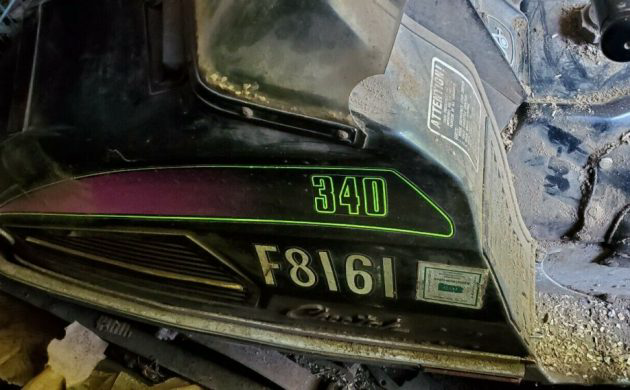 The seller of this 1973 Arctic Cat Cheetah isn't looking for much scratch for this vintage snow machine, asking a measly $300 for what's claimed to be a "man cave" find in Pennsylvania. The description notes the elderly owner parked it in his trailer many years ago and hasn't touched it since. It has the usual running when parked disclaimer on it, which isn't worth much when it comes to reviving an old snowmobile that's worth about $800 in mint condition. Still, if you own a 340 or are restoring one currently, there could be a treasure trove of parts up for grabs. Find it here on eBay in Honesdale, PA.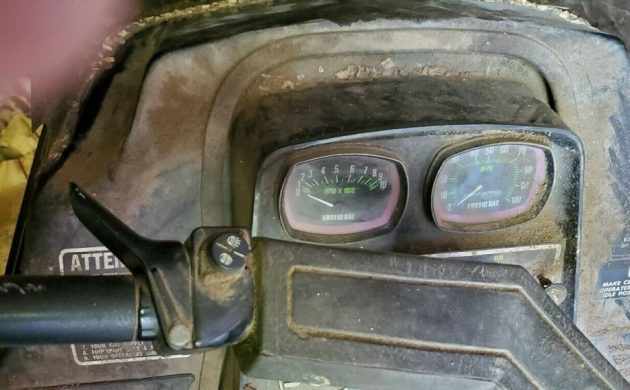 When doing some digging about this particular model, it seems to be fairly well regarded, even if not necessarily collectible. The fact that this example still has its "340" graphics on the side of the body is a hard-to-find feature on rough examples like this, but that's one of the few superlatives I can find about the cosmetic condition. The pictures don't tell a great story, but if the hood is cracked, it will turn any snowmobile collectors watching right off. The other issues usually stem from damaged belly pans, missing components, and seats needing upholstery work – not to mention non-running engines.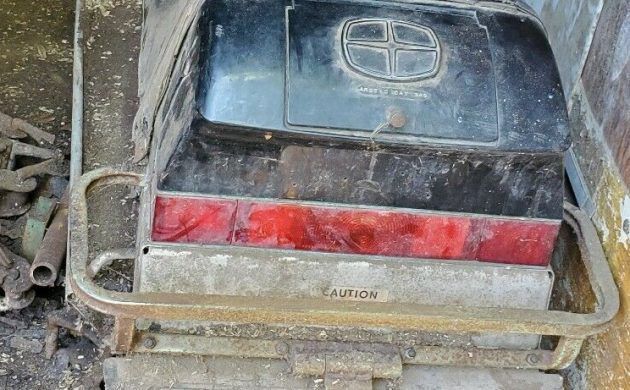 I believe the 340s came with a fan-cooled Kawasaki motor, which is generally regarded as a decent mill with good parts availability. The seller doesn't mention if any attempt has been made to start it up, but based on the photos and the description, it seems unlikely. What does seem likely, however, is that the gas tank will need to be dropped and cleaned out. The general consensus is that the Cheetah was a reasonably quick sled for the era, and handled well. There's a large community of vintage snowmobile enthusiasts in the northern reaches of New York State and throughout New England, and these collectors and riders hold regular events that I'm sure a sled like this would be welcomed at.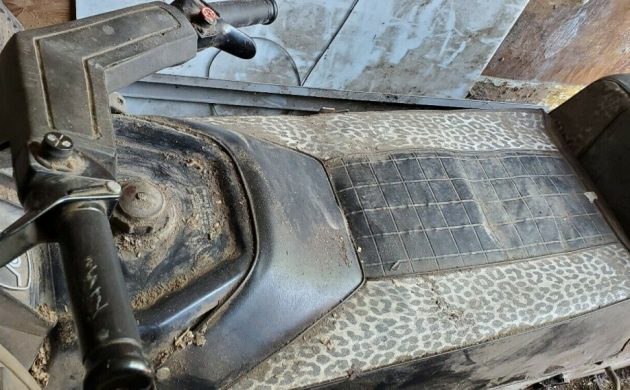 Now, here's the cool thing: whenever you research one of these, there's always a few posters who mention how hard it is to find an example with its cheetah-themed seat upholstery still intact. This is a shocker to me, as considering the rest of the state of the sled, seeing that nicely preserved upholstery pattern blew my mind. Perhaps there's more potential here than initially thought, but as someone who has never restored a snowmobile let alone ridden one, I'll leave that to our experts to sort out. Is this man cave find Cheetah 340 a good deal at $300? Is it worth restoring or just a parts sled?