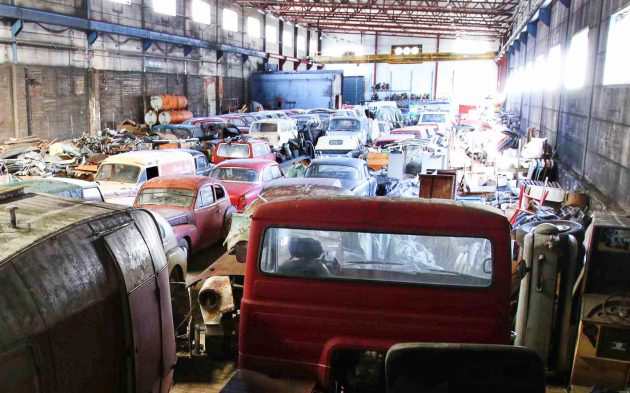 From Bengt E in Sweden – Do you need a hood for a Volvo 444, perhaps a 121 trunk lid, some rubber parts to freshen up your cherished 140 – or maybe even a whole car? Look no further, this factory find located in rural Sweden has it all! The vast facility, a disused iron mill with 18th-century ancestry is literally packed with Volvo cars and parts!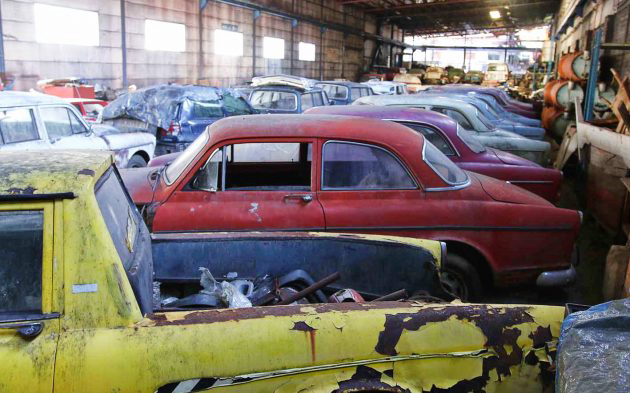 This amazing collection, or "inventory" if you ask the owner, is a long time build up made by a former professional used cars from a salesman/dealer who recently spent the better part of two years transporting this impressive stock to the old iron mill (which he bought for the sole purpose of housing it all) from an outgrown location 130 miles away. The owner is now in his mid-sixties and considers himself retired, but still stays active in buying and selling to keep the collection at a stable number of about 60 sufficiently interesting cars (most of them, though, in need of some serious TLC).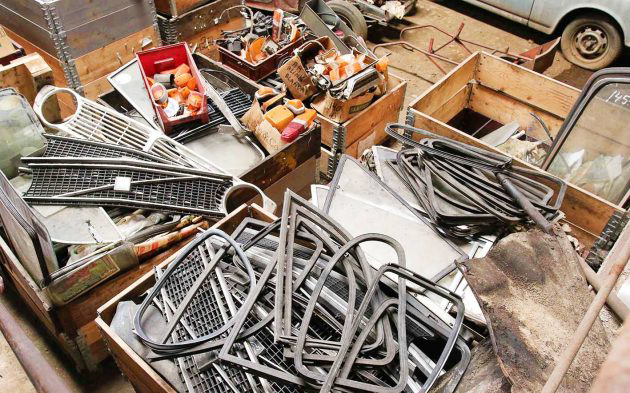 When asked, the owner appears to remember the story of every single object: why, when and from whom, how the deal came about and the anecdotes surrounding it. And he is happy to convey the tales. The collection is restricted to 444-, 445-, 210-, 121- and 140-series specimens. These cars once made up the bulk of the Swedish vehicle fleet. Nowadays they are collector's items here as well. And therefore this "find" would be considered a treasure even for Swedish owners of classic Volvos.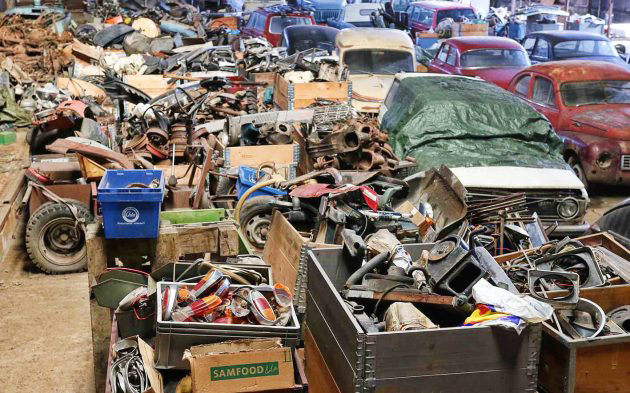 If they only knew about it, that is. Most of them, however, don't. Not that the owner is overly secretive about his collection-slash-inventory – he just doesn't really need to expose it for any practical or economical reason. He and his family also reside on the premises, and these days go about their businesses comfortably and regardless of any turnover from the iron mill's semi-hidden automotive jewels.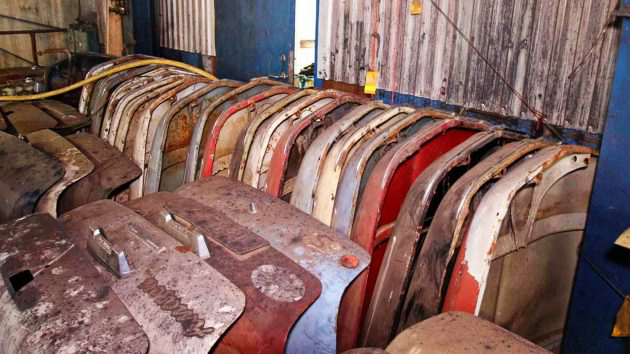 According to the owner, the plan is to secure at least part of the collection for the future, perhaps in the shape of a museum featuring the owner's favorites. What would you yourself do with such a collection?
Holy cow this place is packed with old Volvos! You don't even have to be a Volvo fan to want to spend a day just looking around. Special thanks to the Swedish Tin Hunters for sharing this amazing find with us! And if you happen to know of a massive cache of classic cars like this, we sure would love to hear about it!