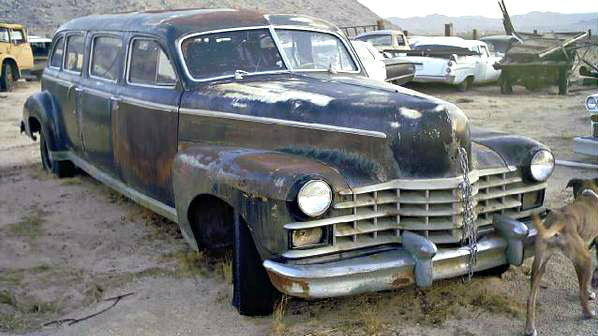 Many of us can probably recall a funny scene or two from the television show "The Andy Griffith show." But how many of you recall seeing this 1947 Cadillac Airport Limousine? Used in the show as a "band" vehicle, this Cadillac appears to have wound up in someone's car collection where it has now rested many years. Despite its fallow years, this television star still has some hope of being revived. This stretched Cadillac is offered for $9,000. Take a look at it here on craigslist out of Kern County, California.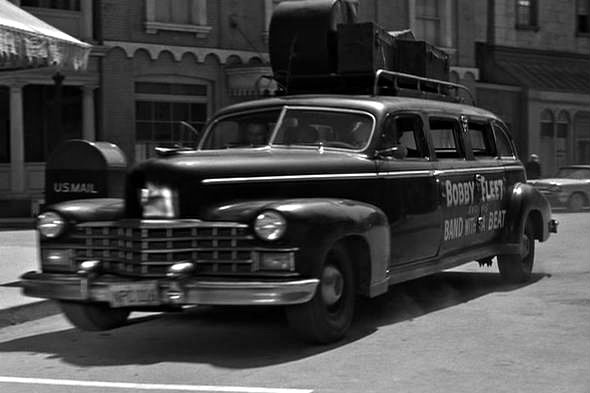 Although famous for its Mayberry appearance, it would seem this Caddy only appeared in two episodes. The current owner purchased the car about 20 years ago from a friend that was restoring tv and movie cars. There are a few photos in the sales ad showing the cars condition many years ago. Restoration was the plan but sadly the day never came. Overall the condition hasn't changed much over the past 20 years, and thankfully this car is mostly complete.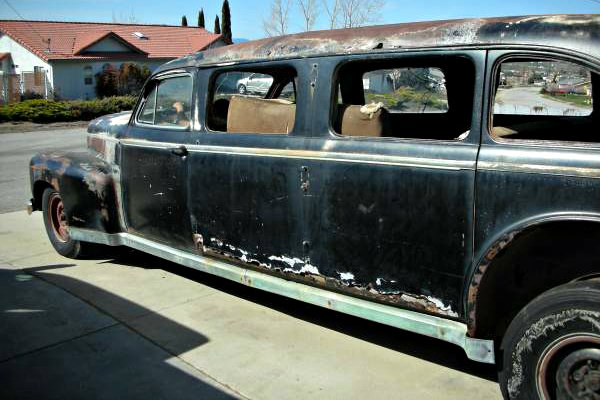 Obviously there are some concerns about this old Caddy, but overall it seems like there is more than enough incentive to revive this classic. The rockers suffer from rot, and the edge of the roof by the drip rail has an area of rot as well. The original drive-train is in place, although I am sure it hasn't been touched in a few decades. Also the tires are quite old and weathered as the woven material within is exposed on the rear. The driver rear fender has been removed, but the seller has it. Also much of the glass is not in place but again it would appear that it is included with the car.
The seller has so kindly found some show footage of the car to "bring this car to life" so to speak. Although there is little history offered up on its past, it certainly must have had a colorful life. Certainly a worthwhile classic for a museum, or an Andy Griffith fan, would you take on this tv star project?
Have something to sell? List it here on Barn Finds!