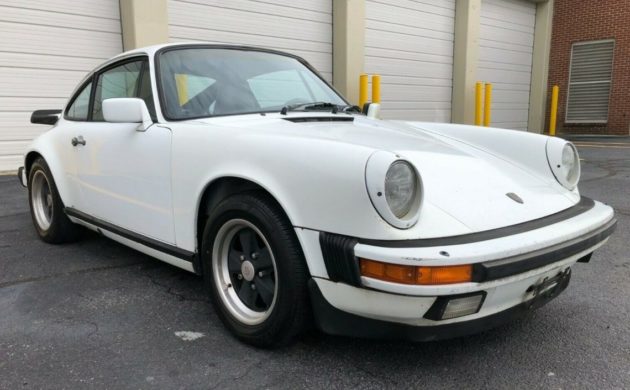 This 1986 Porsche 911 is going cheaply at the moment, but there are four days left for bidders to clear the reserve price. While there's little doubt the price will clear the reserve with ease, it's still surprising to see a car that looks pretty good on paper still in the middle teens bid-wise. The seller notes the 911 benefits from a healthy list of recent maintenance, including an engine-out servicing for a new clutch and transmission, among other repairs. The paint isn't perfect but it's said to still present well. Overall, a driver-grade 911 you won't be afraid to use. Find it here on eBay with bidding at $15,108 and the reserve unmet.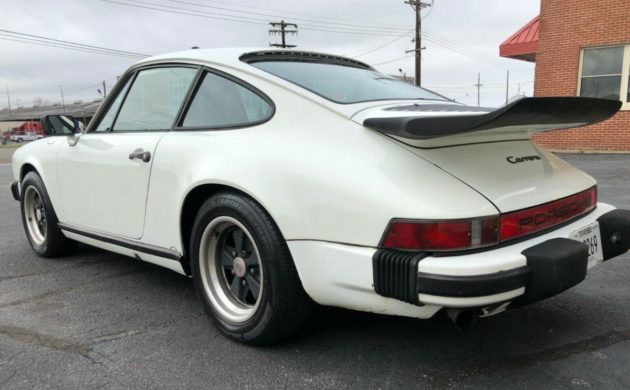 Now, I'm sure I'm not alone in thinking the looks of this 911 would improve dramatically with the whale tail deleted, especially since – in my opinion – this aero enhancement should be reserved for the turbocharged models. It's not so much that the 911 looks bad with it, but the Turbo's big flared fenders and overall brawnier proportions suits it well for a gigantic wing; the naturally aspirated models with their narrower fenders wear the clean look better than most 80s sportscars, free of any extemporaneous bolt-ons. The seller notes the exterior finish has faded in places, but hopefully, it won't be too noticeable with white paint.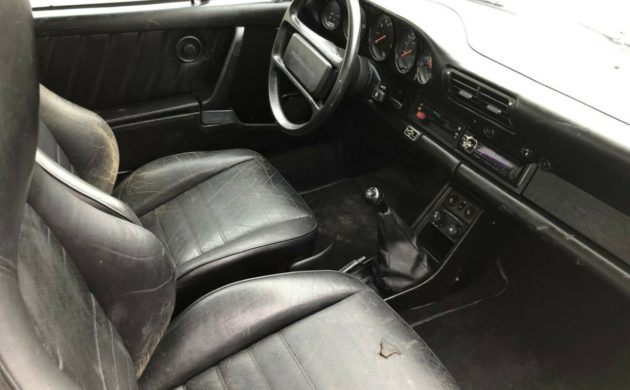 This 911 appears to have the desirable sport bucket seats, but the seller doesn't specify whether it left the factory this way. The leather looks tired on both seats, but you could live with it for some time before needing to reupholster them. If the seats were ordered as a factory option, that would add some value here. So, too, would a certificate of authenticity from Porsche, which would help confirm how the 911 was equipped when it left the factory. The seller notes that the 911 comes with its original radio, but I suspect what he means is the radio is included as that is clearly an aftermarket unit in the dash.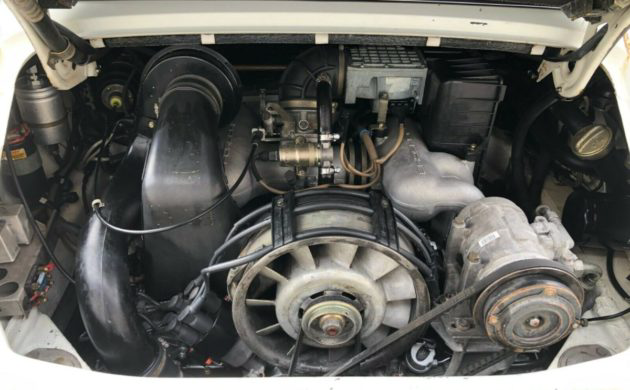 While the cosmetics aren't perfect, the seller had addressed a respectable list of recent maintenance items over the last few years. These include the engine-out servicing to replace the clutch and flywheel, and which also incorporated replacing all of the fuel lines while the engine bay was empty and access was generous. The seller also notes the installation of a new starter and alternator, along with a full brake system refresh. If the promises of no oil leaks are true then this 911 seems like an excellent sunny day driver that's had a lot of heavy lifting done, and isn't so nice that you'll be scared to drive it. With mileage just a tick over 100K, one would hope there's a lot of life left in this clean, stock '86 Porsche 911.
Have something to sell? List it here on Barn Finds!