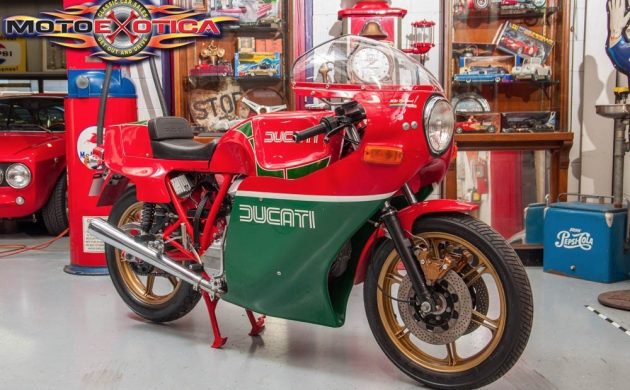 When it comes to replicas or special edition motorcycles, the Ducati S1 Mike Hailwood Replica, or MHR, is a new one to me. It's certainly a striking bike, and based on the racing exploits and successes of Mr. Hailwood, it's only fitting it look like a competition bike for the streets. There were a few different versions made, with the seller contending that this, an early edition, is the purest expression of a true sport bike, and quite fitting to have the Mike Hailwood treatment. Find it here on eBay with an asking price of $44,900.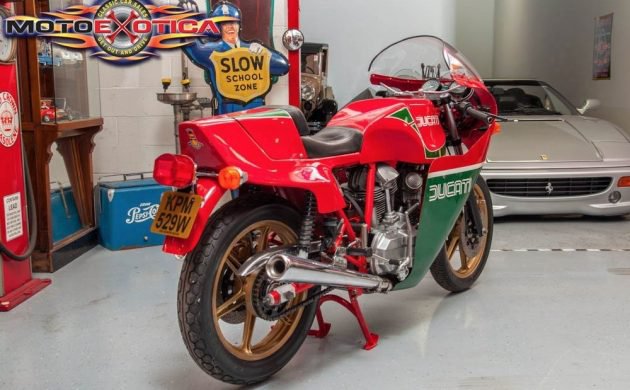 The Series One replicas are desirable for a few reasons, but namely because they were built using the impressive Super Sport model as the basis of the recreation. This means all the hop-up parts, like the fairing, Conti mufflers, 40mm pumper carbs, and more. Propelling the bike was a 864cc air-cooled, 90-degree L-twin, which in this application, has had its gas drained and battery removed for display purposes.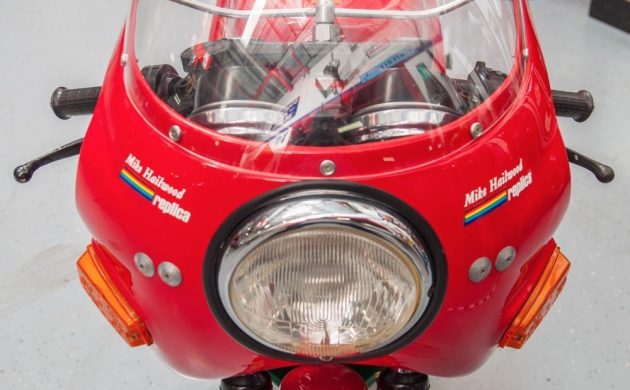 While replicas of anything tend to be far from an enthusiast's first choice, the MHR is an exception. Just 300 were made in 1980 atop the more desirable Super Sport platform. Considering it was both the earliest and the best example of the trim line, it's of little surprise they are so desirable today. Since it was never officially sold in the U.S., a bike like this is sure to catch the eye of Ducati collectors.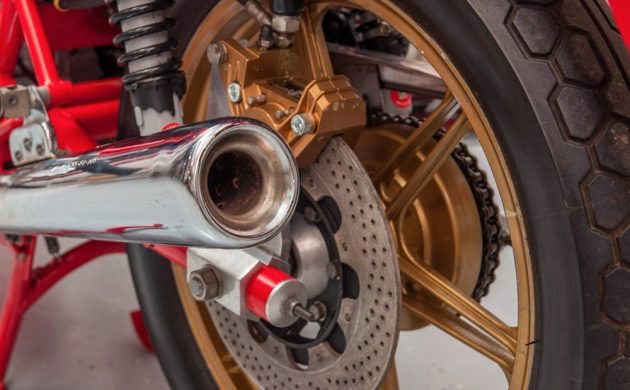 The colors are great – the red frame, British racing green fairing and gold Campagnolo wheels are pretty much every significant competition color rolled into one chassis. The MHR hit the showrooms with a claimed 63 b.h.p. on tap, so this was a rare case of a special edition actually being desirable and high-performance-capable at the same time. As the saying goes, find another one. (Editor's note: if you're looking for a cheaper bike, check out this latest Barn Finds Exclusive posting for a large motorcycle collection.)
Have something to sell? List it here on Barn Finds!