Up for consideration here on eBay is this 1999 Chevrolet Tahoe CUCV II, showing only 71,000 miles. Seller states it was a federal border patrol vehicle. These "2-door" Tahoe's are popular among enthusiasts, and the military units are rare, especially presenting in this condition. The seller is asking a buy it now price of $16,500 but is accepting offers. That price may sound high but with fewer of these trucks on the road, it is becoming a seller's market.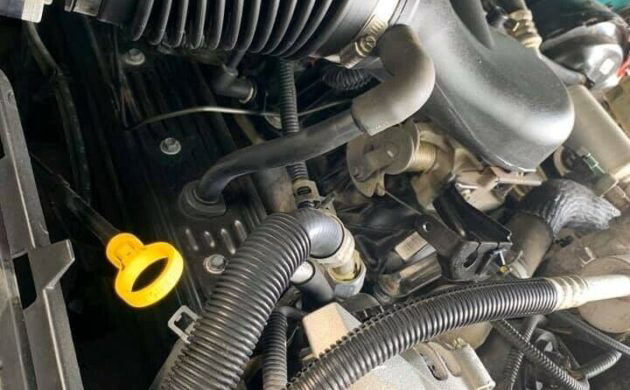 This truck is standard fare with the 5.7 liter V8 backed by the popular 4L60e four-speed automatic transmission and manual shift gearbox four-wheel drive. Limited-slip differential and 2-inch ball hitch receiver are also included.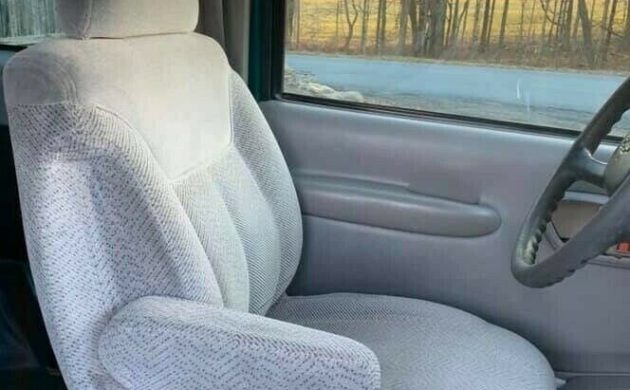 The inside shows nicely with the pictures provided, with clean lightly used cloth seats, and rubber mat flooring. These CUCV "military trucks" were similar to the WT "work truck" packages, with the WT plain front grill and no-frills features. The truck offers electric locks, but is equipped with manual crank windows, factory gun racks behind the driver and passenger seats, and is absent many "creature comfort" features today's average buyer is accustom. The seller also says the air conditioning works well and does not list any features as non-operational.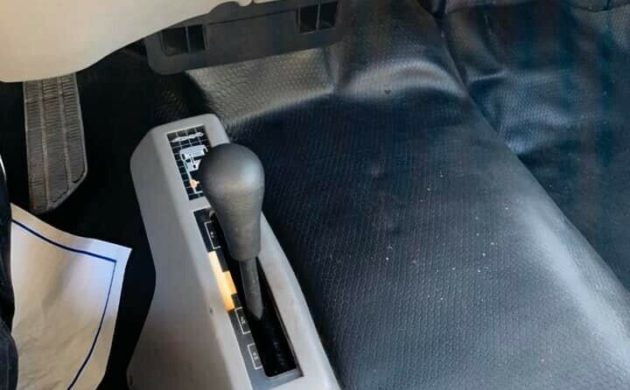 There is no mention of the rear seat, which was often a factory delete on these trucks for outfitting per buyer's request. The seller doesn't provide a picture of the rear cargo area for review but does show part of the engine bay, which appears, clean and tidy. Seller states the truck is freshly painted (unsure of this is factory color, though Hunter Green is one of the three colors used on the CUCV II aside from factory White. (The others being Desert Tan or Three Color Camouflage) The seller also states it has undercoated for corrosion protection. It is sitting on stock base wheels and boasts aftermarket additions of LED lights, remote start, tinted windows, and stereo system.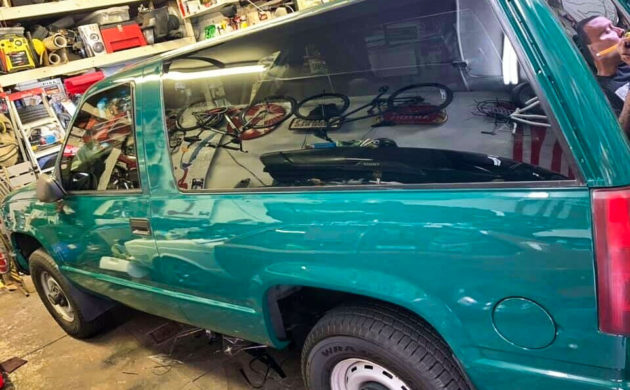 Chevrolet discontinued the K5 Blazer in 1994, rebranding it Tahoe with the introduction of the popular four-door SUV in 1995. GM kept the two-door, often referred to as the "Sport", though this was actually a trim package. The two-door models were popular off-roaders and fleet vehicles, and have grown a large following over the years. The last two-door models rolled off the production line in 1999, being discontinued, as markets for larger four-door SUVs grew. The WT models were widely used in the Western States, and these units were popular with police, military, and federal and state agencies such as Border Patrol and Game Wardens.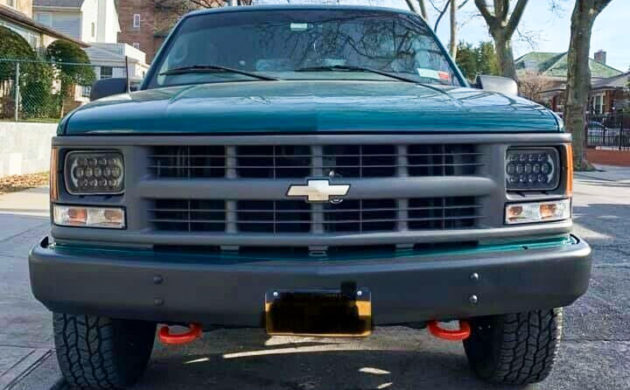 What makes this unit desirable is it appears to have been mostly left original and what changes have been made could easily be reversed. More often than not, when a buyer finds an SUV like this it is either warn and tired or lifted with stylish wheels and unsound mechanical "upgrades". This offering also has the highly desired "barn door" on the rear instead of the tail gait coupled with the hatch.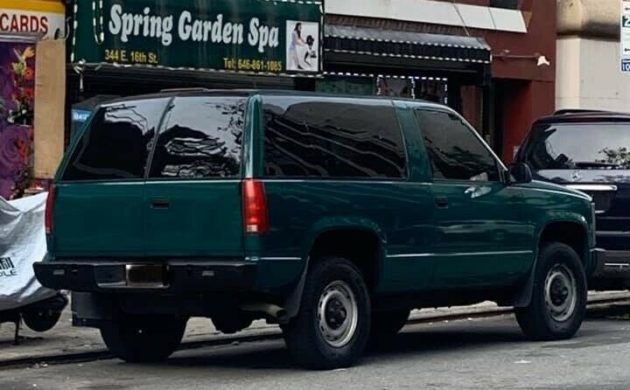 This could be a fun truck to own and use as a daily driver or occasional off-roader. For the purest lost in today's markets of electronic conveniences, sensor heavy trucks, this Tahoe would be welcomed and enjoyed.