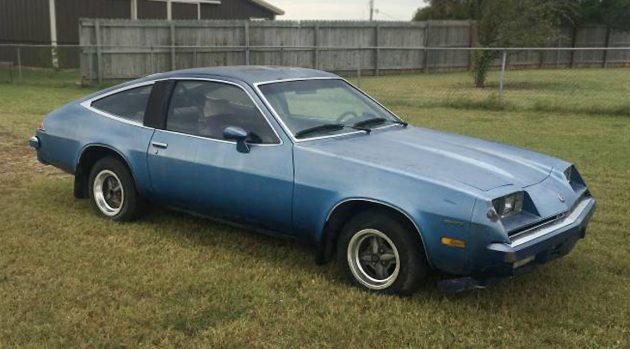 We've shown Chevy Monzas in the past and it usually comes up how much better they would be with a V8, well this 1978 Chevrolet Monza has a factory V8, and a 4-speed manual transmission! It's on craigslist in Sherman, Texas for $2,500. Thanks to Rocco B. for sending in this submission!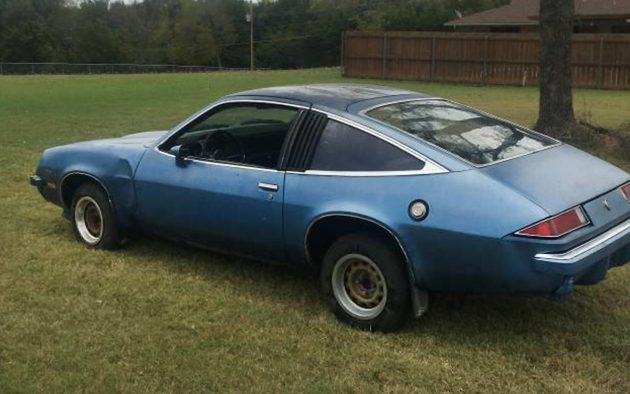 You can see that, for the most part, the body on this car looks solid. There's the dent in the left-front fender to deal with, and in the first photo the front air dam is whacked. But, as far as rust goes, it doesn't appear to be laden with it. There will many weekends spent fixing and sanding and painting, though. The seller doesn't mention the condition at all, other than to say that it's "rare too many projects must sacrifice runs and drives great." You noticed the mis-matched wheels, hopefully the next owner can track down some OEM wheels to complete the set.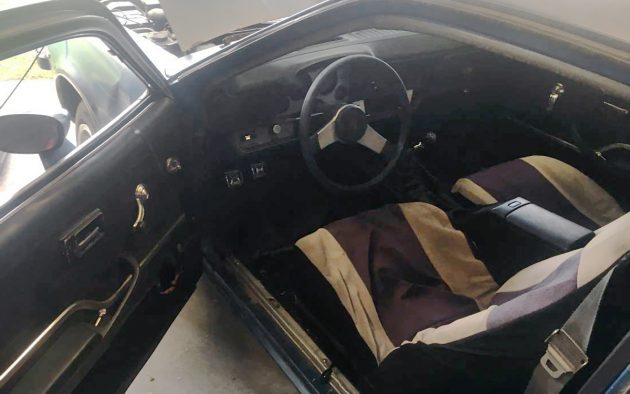 The Monza was made for the 1975 to 1980 model years with a variety of engines from a 140 inline-four to the engine in this car, a 305 V8. As you can see, the interior will also need work, at least on the seats and the speaker hole in the driver's door. The photos of the dash are too dark to really see anything, but there's the all-important 4-speed manual! Start your salvage yard search now, you'll need a few parts for the interior.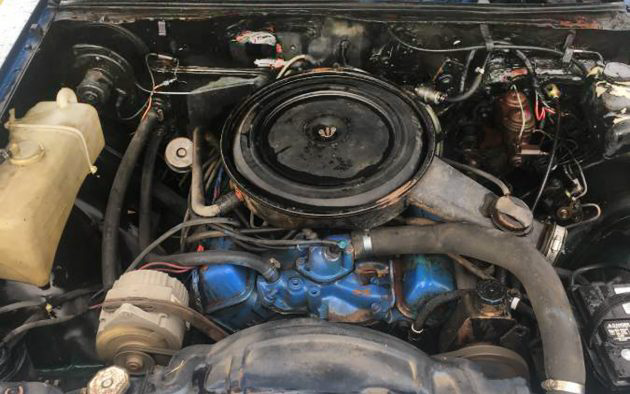 Here's that 5.0L 302 V8 with around 145 hp. As the seller mentions, this one runs and drives great. This is the engine that most people would want in this car along with the transmission that most would want. For $2,500 it could be a good buy if the next owner has the space and the time to restore it without having to have too much work done in a $150 an hour shop somewhere.