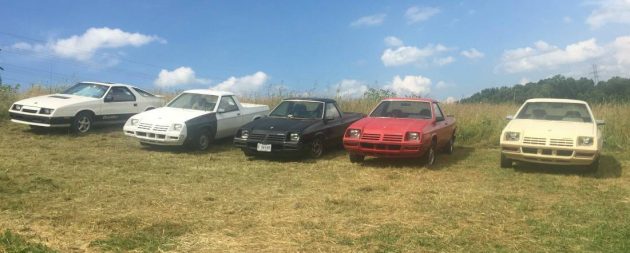 When you're a hoarder of Dodge Rampages, you're allowed to be a man of few words. OK, I just made that up – but it sure seems like that's one of the perks based on this very terse listing for a collection of Dodge Rampage pickups here on craigslist. There's not much to go on, so let's check out each example and determine which one is likely the most sound.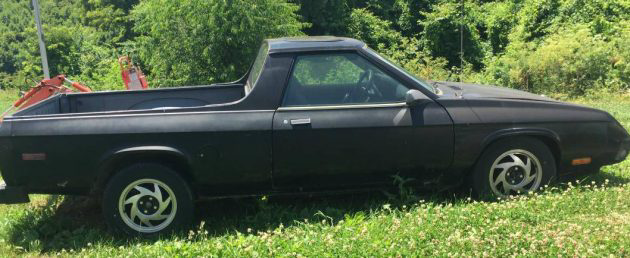 Thanks goes to Barn  Finds reader Eric Hare for the find. The black Rampage is probably my personal favorite, mostly for its lowered stance. Whether suspension kits exist for these things isn't known to me, but cut springs likely do the job just fine. The Rampage, conceived as a competitor for the Subaru Brat and VW Pickup of the same era, didn't stick around long in the U.S. market.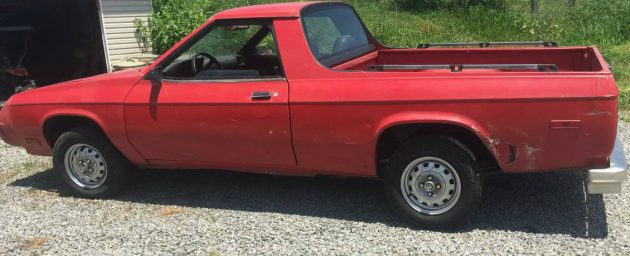 That doesn't mean it was a failure; but it may mean this unconventional body style was ahead of its time. Frankly, American consumers in general are reticent to accept change, so presenting our pickup truck-lovin' neighbors with a cross between a car and a truck with minimal hauling capacity was risky at best. The Rampage arrived at a time when the love affair with the car/truck combination was still in high gear, but soon thereafter, even vehicles like the El Camino disappeared.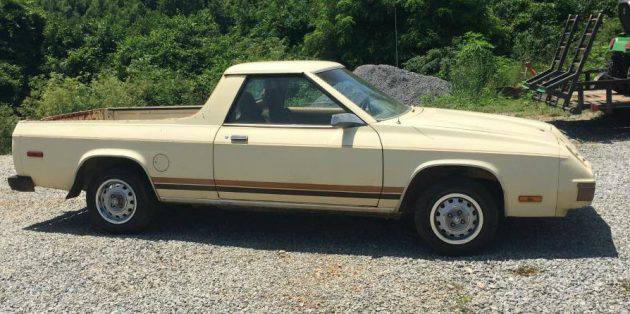 The Rampage that still wears its period colors and stripes proudly is my second favorite, and the body looks quite sound on this example as well. The seller, as mentioned, says very little about this Rampage collection but does offer up that they are all in running condition and all have titles. With its underpinnings shared with the Horizon and Omni, good fuel economy was never far out of reach (and parts are likely pretty cheap).
Here's the final Rampage, a plain-jane white example which almost looks like it belonged to a municipal fleet of some kind. These mini-trucks are hard to find these days (unless you live near a guy who squirrels them away, much like this gentleman did), but there are pockets of enthusiasts actively trying to keep them on the road. The Rampage reminds us that most of the time, we can fit everything we need in a small trucklet like this – but these days, they're more of a novelty than the norm.