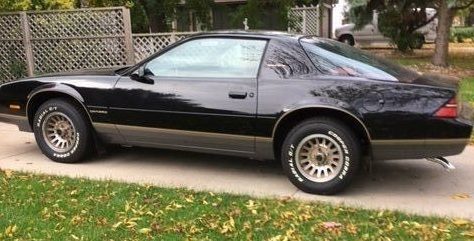 Among the myriad special editions of Camaros and Firebirds through the years, there's one that rarely appears for sale: the Starship Camaro. Tapping into an era wherein neon lights and LCD screens were all the rage, this limited production Camaro incorporated a host of features not seen in other cars at the time, or since. Find this 22,000 mile Starship Camaro here on eBay where the reserve is unmet.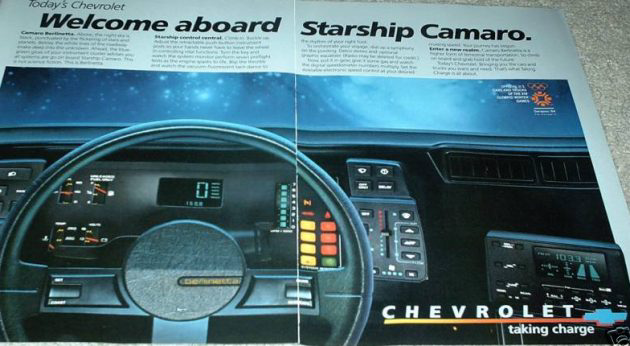 Looking like it took its inspiration from Knight Rider, the Starship interior created a novel driving experience while wrapped in the smooth-riding and luxurious surroundings of the Berlinetta package. According to Berlinetta.info, the Starship interior "….included specially designed telescoping control pods and a free standing, rotating, cassette player with equalizer stereo system."  This package was only offered for three years and it's the first one we've seen in decades.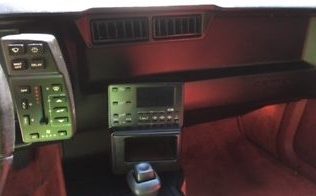 The radio is mounted in a free-floating, rotatable / positionable "pod" that is still quite slick today. For all the talk of cars like my Subaru XT6 project having a jet-fighter cockpit feel, this Starship Camaro definitely pushes the envelop even further as it relates to mimicking an aircraft inside. To the left of the radio, you can see the adjustable control pods that held all of the vital driver functions and could be moved to be close enough that the driver didn't have to take their hands off the steering wheel when making adjustments.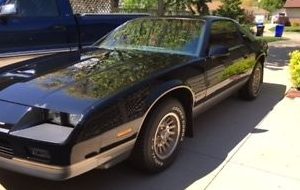 Finally, while this isn't a Z28, the Berlinetta option was a more upscale Camaro and the Starship package ups the rarity factor big-time. With the low mileage and preserved condition, this is certainly one of the more interesting third-generation models we've seen in quite some time. While the Starship package doesn't necessarily boost the price tag, it will likely be the only one of its kind at cruise night – but be prepared for pain if any of the displays fail!