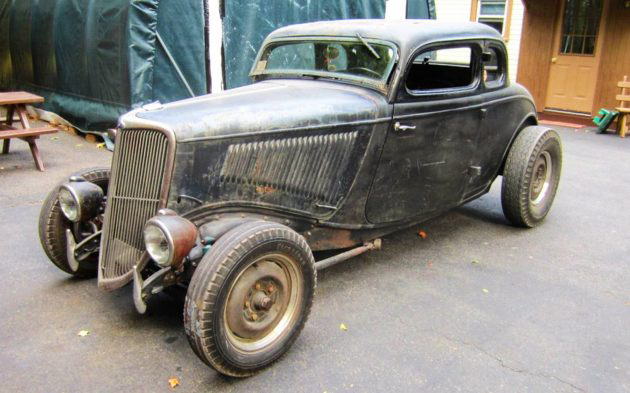 What an incredible hot rod! It's a bit of a mix of old and new school, but the final product is purely cool. The 1934 Ford 5 window body is said to have been chopped back in the day. It was parked in 1959 and sat until recently. The original frame has been boxed, with some modern chassis upgrades and a few parts from the '40s to round things out underneath. The mechanical systems are all new with a freshly built 327 V8! It's listed here on eBay in Huntington Station, New York with a current high bid of $40k.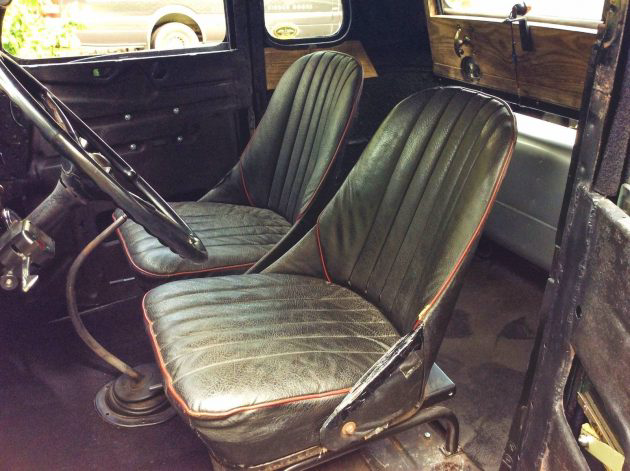 Given the mixture of old and new, I'm not sure what you would call this hot rod. It isn't a period build, but it also isn't a completely modern creation. I really love the mix though, it just works on so many levels. It's a bit surprising to find Bugeye Sprite seats in this interior, but they are comfortable and good looking buckets that keep you from sliding around too much.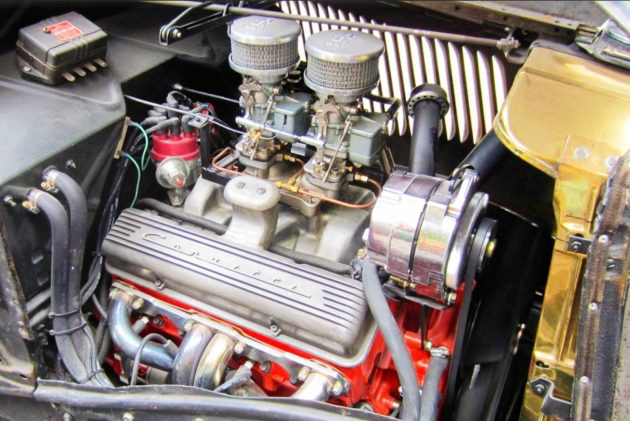 This thing has to get up and go with this 327 under its hood. It's been bored .30 over with a roller cam and double hump heads. While Vortec heads offer a little better performance over the double hump heads, there is still a lot of power potential with this setup. Given how light this car likely is, you really don't need a lot of power for it to be fun or scary.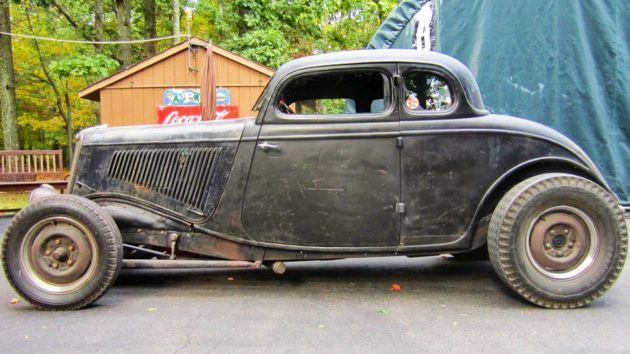 We have talked many times about building a period style hot rod here at Barn Finds HQ, but we would want to build something like this. We've thought about buying a reproduction body, but it just wouldn't be nearly as cool as finding a period modified body to start with. Sadly, it's rather difficult to find ones like this, especially ones that we can afford. They are either rusty or expensive. I'm going to guess that's one of the reasons this one is bid up so high, you just don't find cars like this very often. Add in all the work that has already been done and it's easy to see the value. It has the period look, because the body is period, but it's also a turn key car that is ready for the street. You really can't get much better than that!