Long before rap had its East Coast-West Coast feuds, there was another type of regional competition going on to define what makes a car a hot rod. On the west coast, customizers and dry lake runners drove the hot rod scene and achieved much of the notoriety and fame that still defines hot rodding today. In the rough and tumble South, hot rods were, by necessity, built for a specific purpose. This 1947 Ford coupe, found on craigslist in McMinnville, Tennessee, is a perfect example of a ridge running hauler built for one purpose: outrunning the law.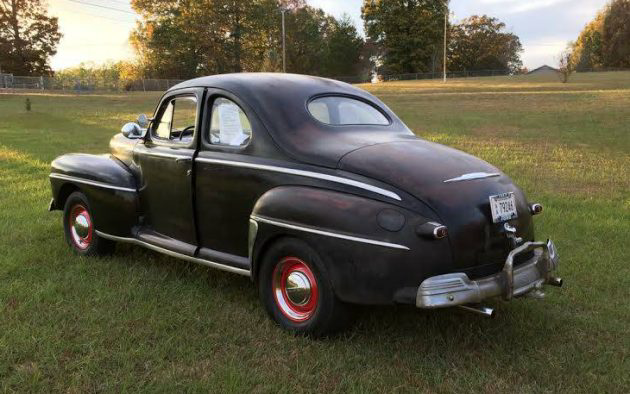 Survival for many families was tied to moonshining. Turning corn and sugar into liquor and transporting that illegal brew called for fast cars and brave drivers. Early hot rods in the South had three simple ingredients: unassuming exteriors, suspension modifications to carry heavy liquid loads at high speeds, and a motor that could scream through the hills when pursued by revenuers bent on stopping the illegal whiskey trade. Some enterprising souls even rigged up primitive James Bond style tricks installed to slow down pursuers such as mechanisms to drop tacks and oil, hidden police sirens and lights, and bright lights in the rear to blind pursuers.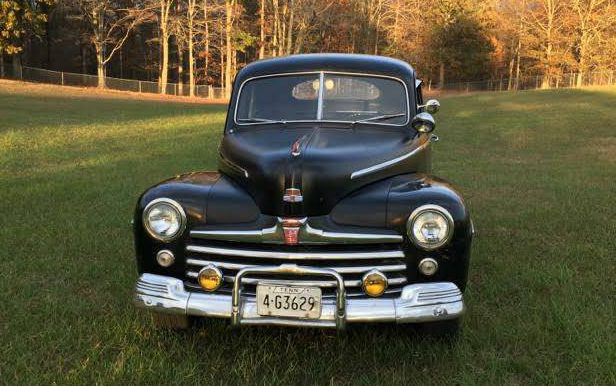 Given the mechanical abuse that cars such as this took, the likelihood of damage in chases gone wrong, and the law's love for seizing all the tools of the moonshiner's trade during arrests, very few have survived. This documented example gives us a window back to a wild time in our nation's history, and an excellent example of the practicality that defined hot rodding in the South.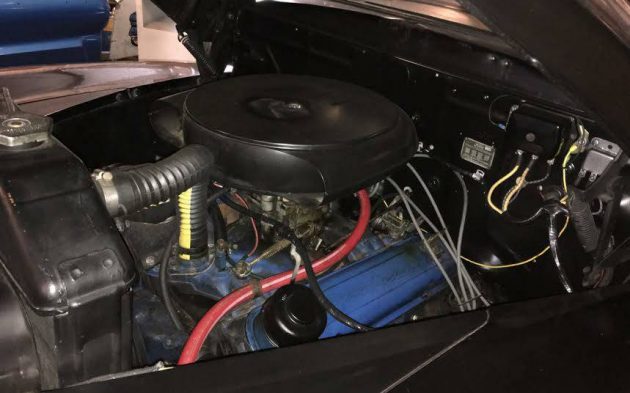 Starting with a 1947 Ford coupe, the previous legally challenged owner created a white liquor running monster for its day. The factory flathead V-8 was yanked out and replaced with a 347 Pontiac mill, the transmission was rebuilt with stronger Lincoln gears, and the front brakes were swapped out with Lincoln brakes designed to handle a much heavier car. To improve handling, especially with the weight of what I assume from the ad was 50 gallons of moonshine (about 330 extra pounds), the car was fitted with heavier springs, a front roll bar, and an extra two shocks in the rear. Dual exhausts, of course, round out the package.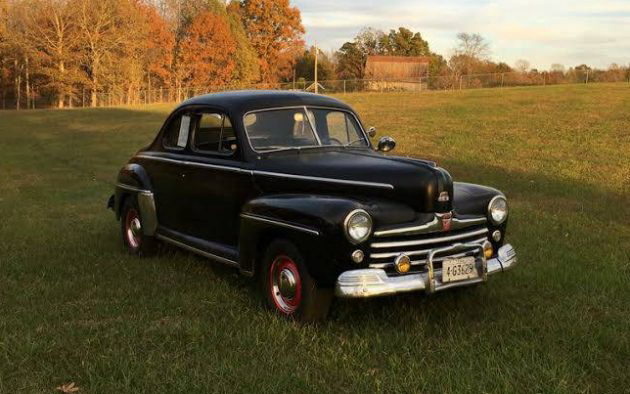 While it appears to be unrestored, you have to wonder whether that is a good thing or a bad thing. Having a bright and shiny restored car is nice, but it is doubtful that the car was in perfect condition when it ran moonshine given the disparity between the age of the car and the motor. All the bruises, scrapes, and added parts together tell a story that few completely understand about the postwar South. The pictures seem to suggest that the car has been pretty well taken care of since the end of its former career. It seems a shame to change anything.
Would restoring it take away the magic?