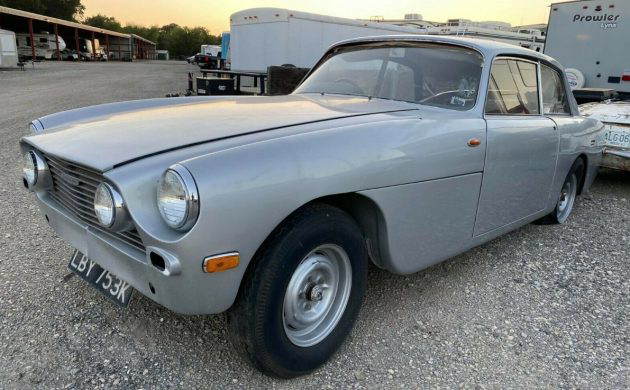 An opportunity to acquire a Bristol motor car of any variety doesn't occur too often so when one turns up, it's worth a gander, especially when the find is a Chrysler powered model 411. This particular example is not without its challenges but it's definitely worthy of a close look. Located in McKinney, Texas, is this 1971 Bristol 411 and it is available here on eBay for a BIN price of $16,500. There is a make an offer option too.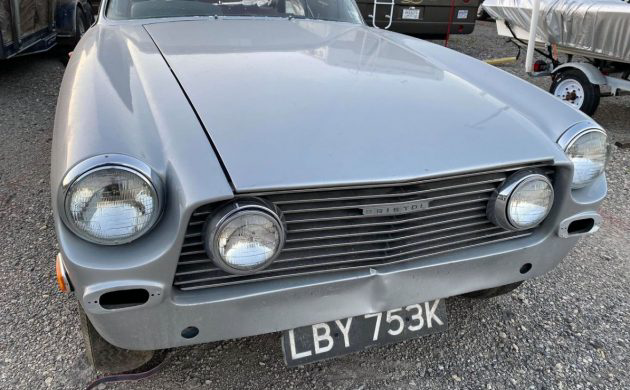 Bristol Cars, a British luxury automobile manufacturer, commenced operations in 1945 and just closed their doors as of this past May. Autoweek author Graham Kozak blamed Bristol's demise on their snail's pace approach to innovation but whatever the reason, their market presence, as slim as it has been, will be missed. As for the Model 411, it was produced between 1969 and 1976 and yielded only 287 copies over that seven-year span. This example is a right-hand drive model and started life domiciled in the U.K. before finding its way to the U.S.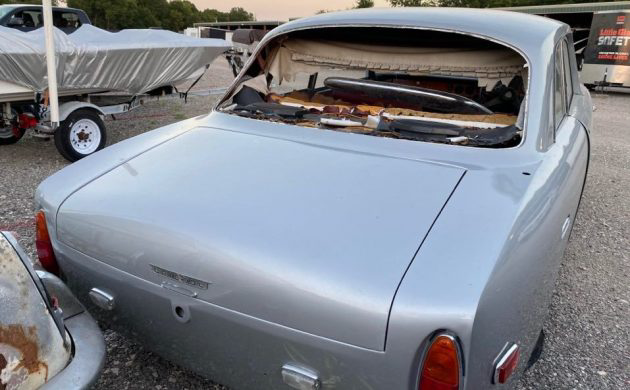 First up is the obvious as some, or a lot(?) of assembly will be required. The body is in nice, straight shape and finished out in the original shade of silver. Much of the trim is not installed and we'll have to go with the assumption that the parts are all somewhere in either boxes or the trunk. There is a mass of parts included in the sale and they don't all appear to be in the best condition. The seller claims that "the underside is pretty solid overall" but the included images would warrant a deeper dive.
The interior is a mess. The seller advises that all of the parts are available but the environment, as is, is a wreck and the included seats and door cards are going to need some serious refurbishment. The instrument panel is just sad, the gauges and switches all seem to be present but it's going to take a lot of effort to return the control center to a presentable, appearance – and that's before a discussion regarding instrument operability is even started. Of note is the dislodged wiring, prepare for a challenge here.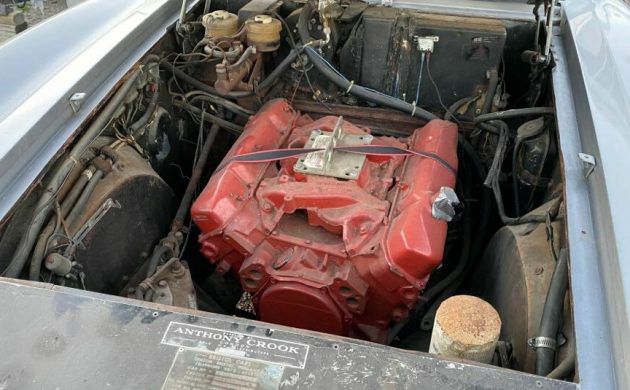 Under the bonnet is a non-running 383 CI V8 engine, courtesy of Chrysler Corporation. In stock form, it would have developed 300 gross HP. There is no reference to the motor other than it is the matching number, original engine but obviously, it will need additional assembly. Are the missing components included? Maybe, a carburetor, a distributor and some pulleys have been spotted in the parts heap but there is a lot more that will need to be included to achieve "B" block running status. And as to the condition of the long block assembly, there is no telling. There is a three-speed automatic transmission that goes along for the ride but it's not installed.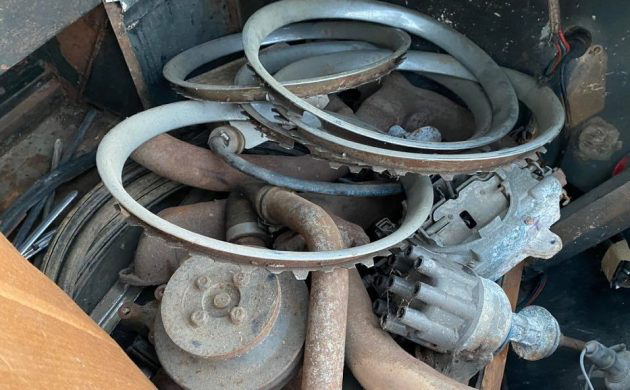 A very impressive, uncommon car but a pretty big risk too! What's missing, what's not, what's still available, and what isn't? More questions than answers at this point. I would be reluctant to take on an assemble it yourself project on such a rare automobile but I'm risk-averse. How about you, do you think that this Bristol 411 project is worth what will be a substantial challenge?