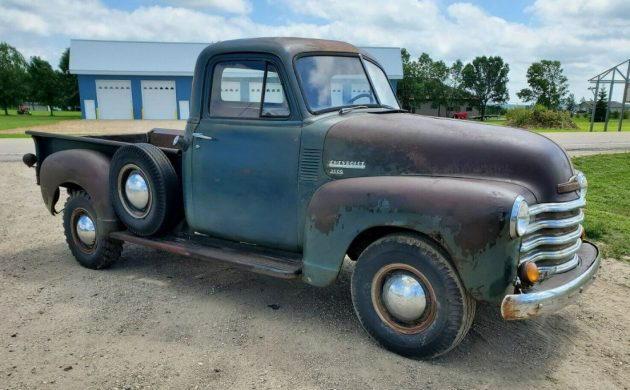 If you search "1951 Chevrolet" on the Barn Finds website, you'll find several trucks that look very much like the one featured here. These trucks are very sought after and seem to continue to be found, rescued, and sold. This one can be found here on eBay with a current bid of $3,800. Located in Audubon, Minnesota, there isn't any information in the ad regarding the history of the truck, which makes me think the seller may be flipping it. Either way, let's take a closer look at this truck and see what you think.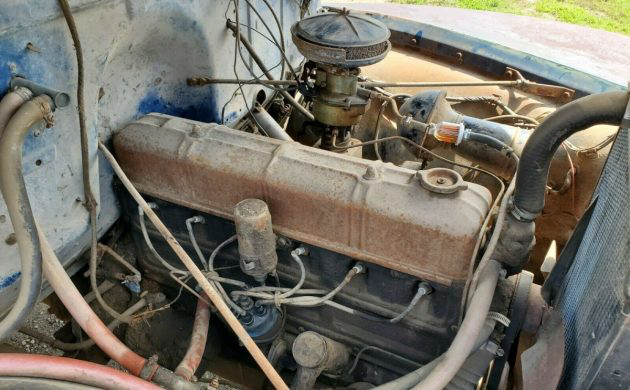 The engine looks fairly original, but you can tell it hasn't been too neglected. There is a new fuel filter in place and the wiring doesn't look like it's been subjected to rodent activity. The distributor cap, belt and upper radiator hose look decent as well. The seller says that it runs and drives, but they haven't driven it much due to needing brakes.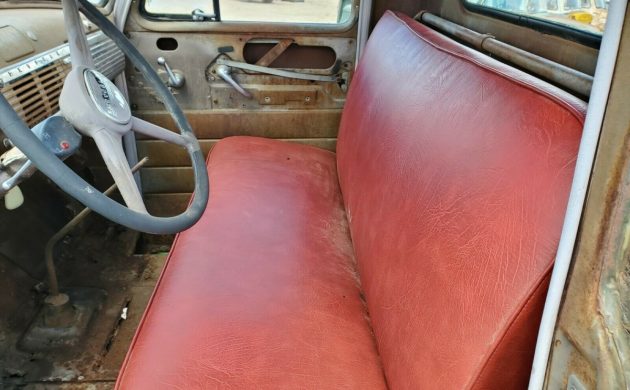 The ad says the seat has been reupholstered, but other than that, the interior looks original. You can see some daylight coming through the floor, but hopefully, it isn't too bad. There's no carpet or rubber mat to hold the moisture against the metal, which is probably a good thing.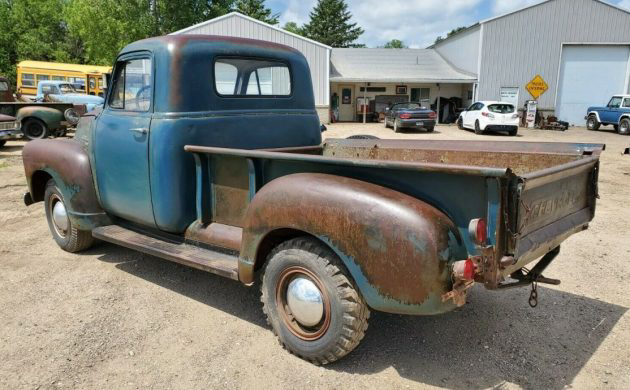 You can see some shine on the fenders and cab corner. I'm guessing the truck has probably been waxed, which is a good way to protect patina like this. If the new owner isn't going to paint it for a while, a couple coats of wax will protect it. It could also be shot with a few coats of clear. Let us know if you think the patina look is here to stay or if it is fading…pun intended!