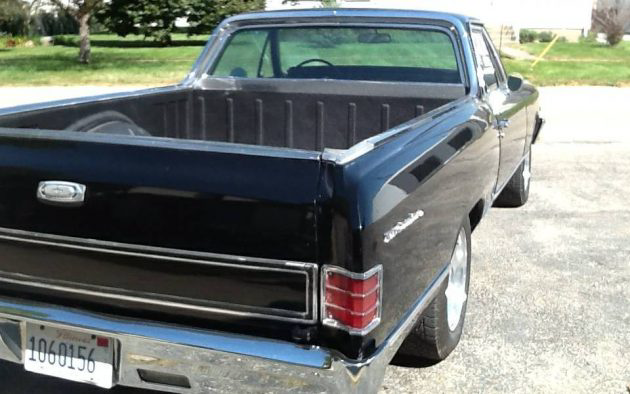 Most any 454-powered Chevrolet passenger car costs big money today. That's great if you already own one, but bad news if you would like to have one. That fact makes this El Camino look very tempting. It's been reworked, but has a big block out front and a truck bed in the back! It's located in Gibson City, Illinois and is listed here on craigslist for $19k.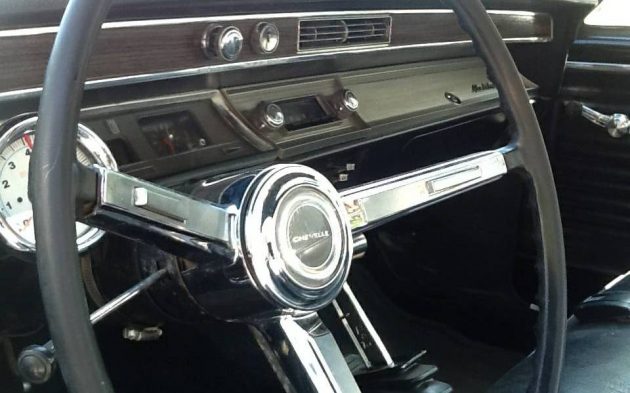 The inside looks purposeful with a B&M shifter, tach, and bench seat. Once you are behind the wheel things shouldn't feel much different than it would inside any other Chevy muscle car. Luckily, the stereo hasn't been messed with so the dash isn't cut up and the original AM receiver is still in place. Who needs tunes anyway when you have this to listen to…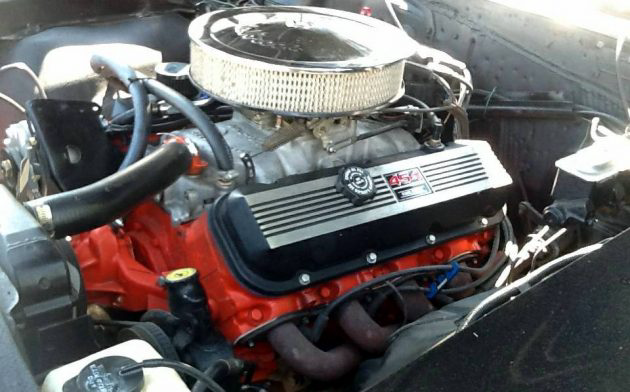 There it is! The heart of the beast. It's bored 30 over and has a mild cam. There's a high rise manifold and Holley carb on top with a set of headers on the sides. All that power is fed to the back tires through a 350 Turbo automatic and 10 bolt rearend. This isn't an original car, but it could be perfect if you want something you can drive to car shows, take to the drag strip, and do hardware runs all on the same day!