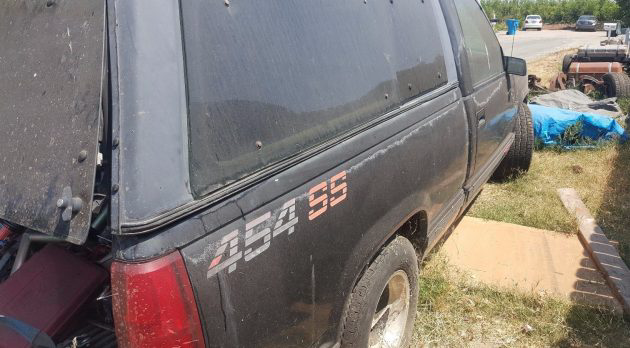 This 1990 Chevrolet 454SS pickup is clearly a tired example, but these trucks are still considered desirable collector's items as vestiges of an era when Chevy and Ford went toe-to-toe with high horsepower haulers. Low mileage unicorns show up with some regularity, but the project-grade Chevy 1500 here on eBay is still commanding a high opening bid of $5,000. Is it worth the premium over the cheaper F150 Lightning found below? You decide.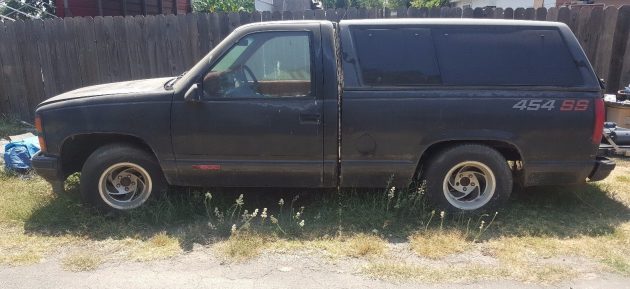 Looking more like a storage bin on a crowded lot than a treasured garage queen, the 454SS is lacking its original wheels and looks ungainly with a bed cap attached. The factory graphics are heavily faded and the paint overall is suffering from clearcoat peel and too much time in the sun. The listing says it's been sitting for ten years, and it looks like it could have been even longer since it last turned a wheel. It does run but is not roadworthy; thankfully, the seller is keeping the bed cap.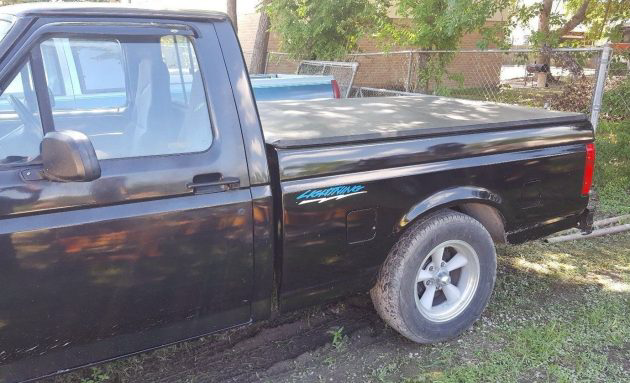 The 1993 F150 Lightning found here on eBay looks a bit more promising, with decent paint and running/driving condition. The seller has addressed several significant maintenance items, including new ball joints, a rebuilt transmission and rear end, a new A/C system, and hell, even the motor is said to have been recently rebuilt. However, there are a few visual cues that indicate this Lightning has some stories to tell.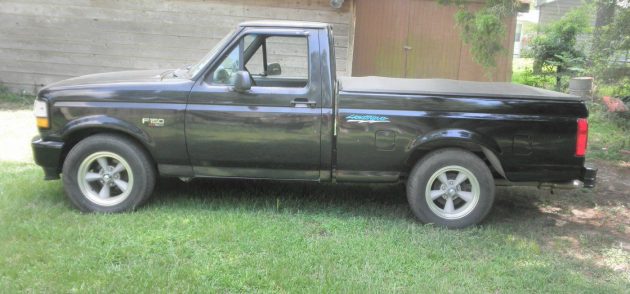 The first is the wheels; they are obviously not original, and we'd want to OEM rollers included. Then there's the rear bumper: the first-generation Lightning had two tube-style rows for the rear bumper, and this truck has what looks like an ordinary F150 rear bumper. The original F150 had a dual-outlet muffler that exited out the passenger side rear, and this truck has what looks like two straight pipes exiting beneath the incorrect rear bumper. Could this be a regular F150 that received the Lightning treatment? Let us know your thoughts and which one you'd choose.