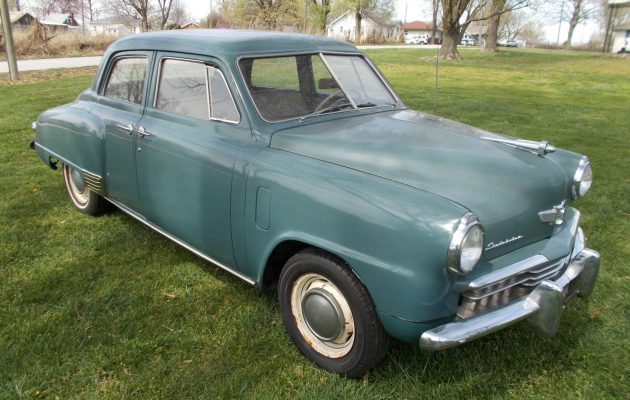 This Champion isn't a "must see to believe", it's a must see before you can buy it. The eBay posting for this Studebaker is the first time I remember seeing an ad where they will not sell you the car unless you inspect it in person first. The seller purchased it from the original owner over 40 years ago with about 31,000 miles on it and he has only driven it about 8,000 miles since then. The seller has detailed every blemish, including an egg falling from a nest in the rafters (damaging the paint on the trunk) to condensation damage to the interior. With an average retail price of $7,000 for one in good condition, the $7995 asking price seems reasonable for a survivor this nice.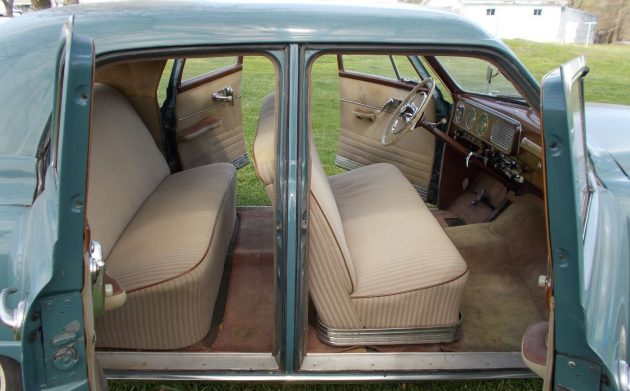 The interior is a bit worn but it looks very serviceable. Those seats look comfy, if not a bit coach like.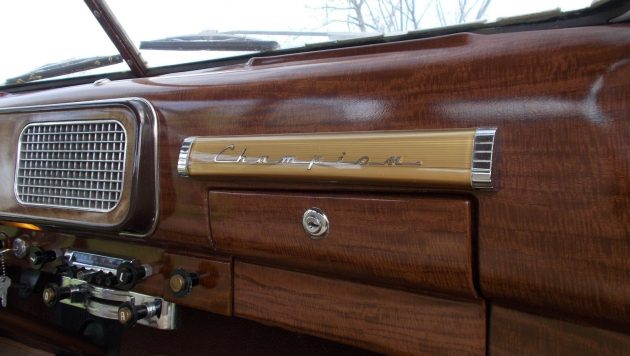 The dash looks completely original and in great condition. If only cars had dashes like this today.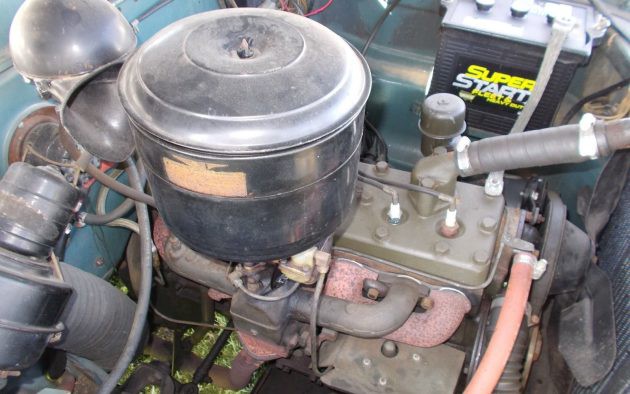 Under the hood, it looks really nice and original, especially for an engine that has not been detailed. The engine is an 80 horsepower 169 CID flathead six.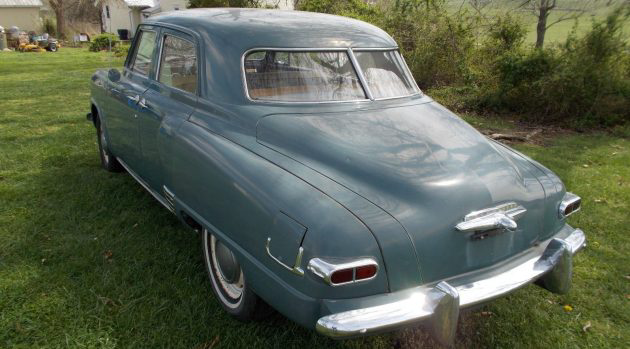 This is the view that earned these Studebakers the "which way car" nickname. You can almost see the paint damage in this photo. Except for this damage, the rest of the paint could look very nice with polishing. The chrome looks nice as well, but perhaps the hubcaps could use some attention and a respray of the wheels might be a good idea. Studebakers aren't for everyone, but for some folks, this could be a really nice driver with a little work .