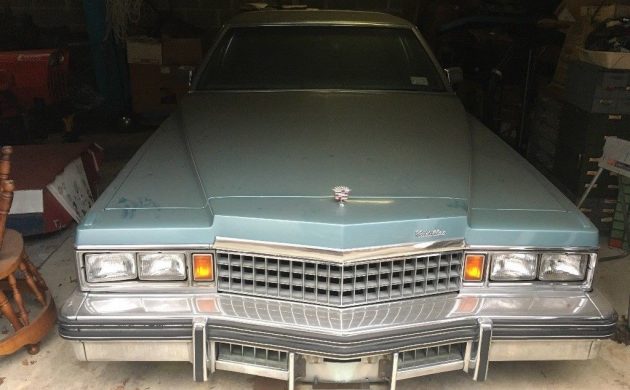 This morning I was looking at cars to potentially write articles on and for some reason I felt compelled to write about this one. It wasn't because it was a car that is in pristine condition (it's not). It's not because it is a particularly rare car (it isn't). It's not because I aspire to own it (pass!). I think the attraction is because I feel that if this car could talk, then it would probably have an interesting story to tell. This 1978 Cadillac is for sale here on eBay. Located in Huntington, New York and possessing a clear title, this gentle giant could be yours for $3,000 with the option to make an offer.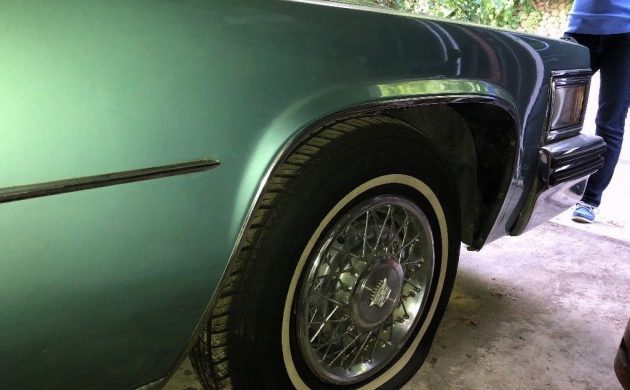 At first glance, this one doesn't look too bad. The seller states that it has been in storage for 10 years. During that time it has allegedly been the subject of meticulous maintenance. According to the seller, it also runs and drives. Basically, the body appears to be quite straight, the paintwork displays a nice shine under the layer of dust and the seller states that it is rust-free.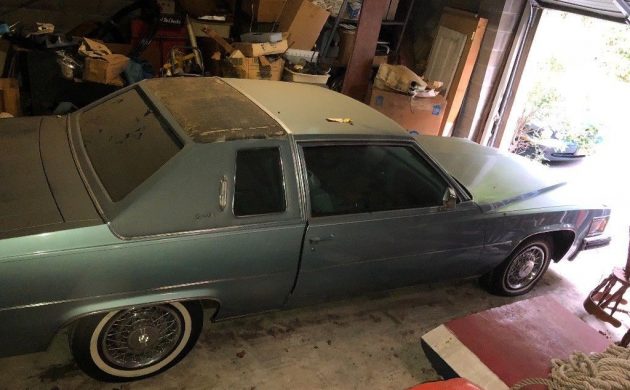 The first question that I'd ask this old girl if it could talk would be to ask it what happened to her vinyl top. The damage to that seems totally out of keeping with the rest of the exterior. Close inspection seems to indicate that the vinyl has been cut and peeled away, leaving the old adhesive exposed. What remains of the vinyl looks to be in fair condition, so I'm at a bit of a loss. Maybe one of our readers can enlighten me on whether there was a known issue that would account for this. But this is just the beginning.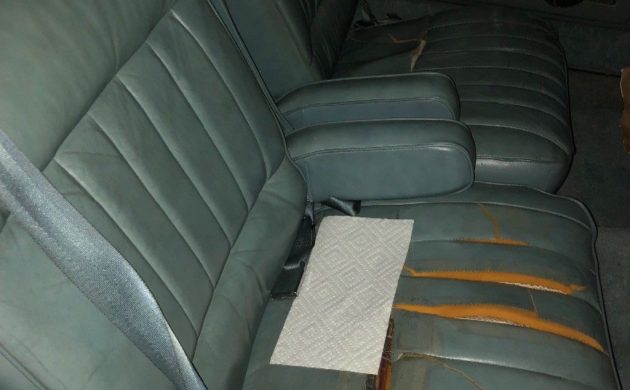 The dash pad is also cracked in a couple of places which is probably not that surprising on a car of this age. However, the front seats are what I would diplomatically describe as "less than perfect". There is one obvious tear on the passenger seat, but the remaining damage appears to all be seam separation. What makes this all the more puzzling is that the majority of the damage appears to be on the passenger side. If it were from hard wear you would normally expect that on the driver's side since that is the side that is generally occupied the most, and is therefore usually subject to more wear and tear. The puzzle deepens.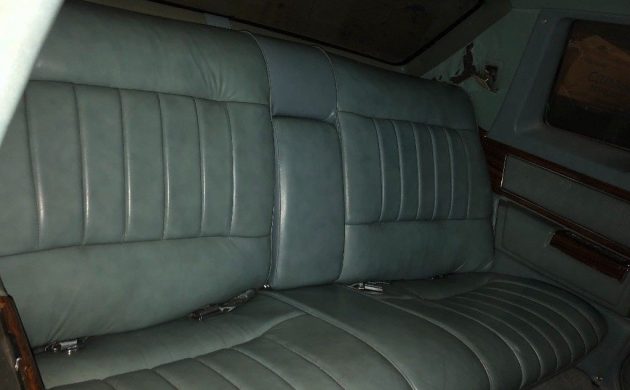 The rear seat looks to be in far better condition, but my eyes were immediately drawn to that huge tear in the headliner on the rear pillar. This tear seems to be completely at odds with the general condition of the rear upholstery, but more in keeping with the front.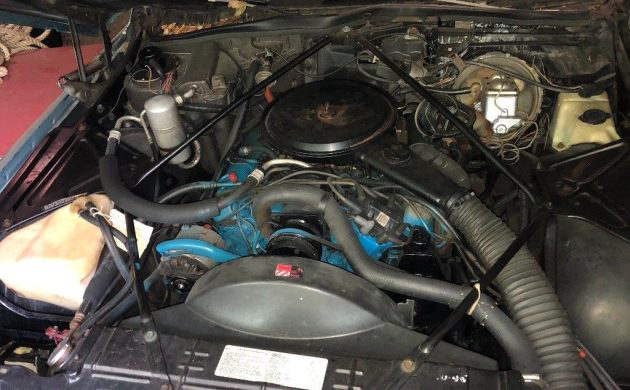 Under the hood didn't look too bad to me initially. That 425ci engine looks quite good, but then you can see the obvious signs of a rattle-can paint job which hasn't been done well. Important tip: If you're going to do that to an engine, it's probably best not to paint the fan-belt! It also raises questions about how well this car has really been maintained.
If you are looking for a luxury car that ticks all the boxes then this probably isn't it. I'd really like to have a close look at it to sort the wheat from the chaff. I believe that this car probably holds quite a story. I'm just not sure that I really want to know what it is.