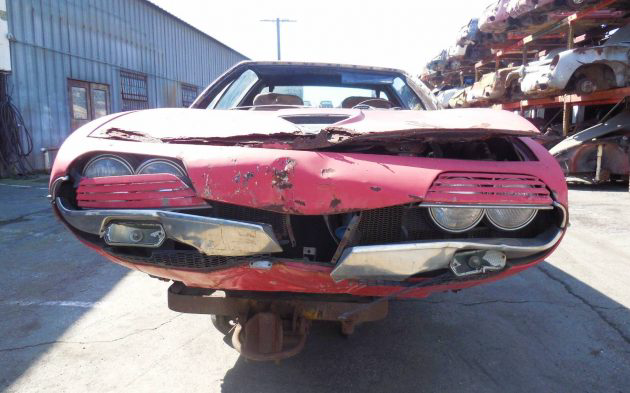 I think it's sad to see such inspired machinery end up in such a sorry state, but at least it hasn't fallen victim to the crusher!  Designed by Marcello Gandini and built from 1970 to 1977, only 3925 were ever created. This 2+2 is listed here on eBay with a sales price of $24,500, but offers are invited. According to Hagerty, excellent examples can fetch close to six figures.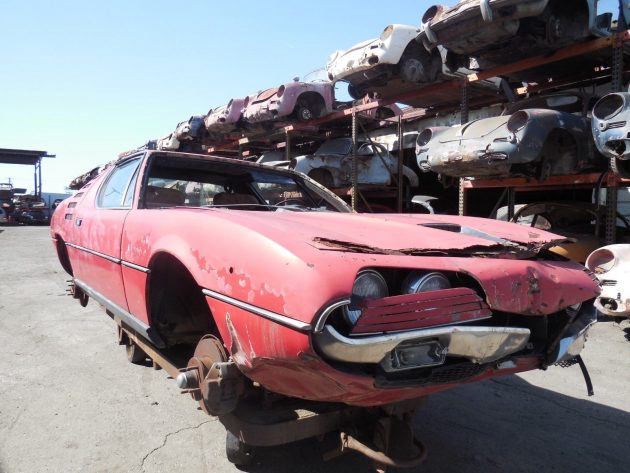 With only 22,134 km on the clock and last registered in 1987, it's hard to say what happened to this beauty, but my best guess is a front end collision left her parked for the last 30 years.  She's a California car so, hopefully, rust is not a major issue.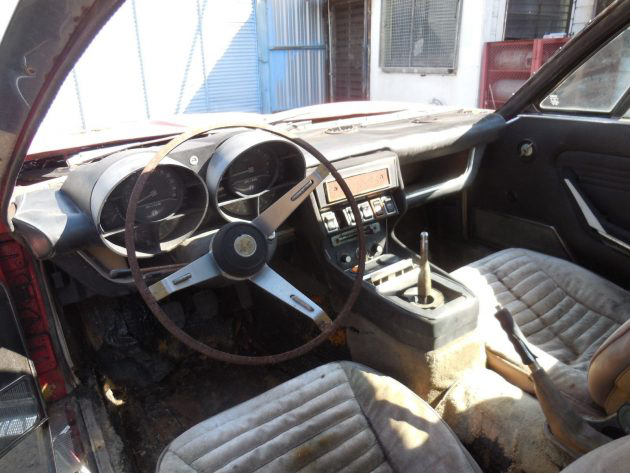 By the looks of the interior she's missing a gear shift lever, but is otherwise pretty complete. The seller admits she's missing her windshield and all her wheels, which I'd guess you're not going to find at your local auto parts store. I can't help wonder what other items have been scavenged over the years.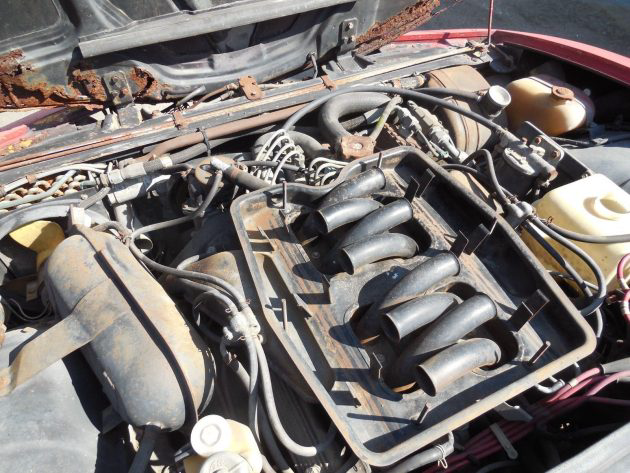 Always a work of art, these Alfas sported Spica fuel injected 2593 cc V-8s offering 227 hp through a manual ZF 5 speed. This one looks surprisingly clean. Is there an intake manifold cover missing? If this one has good bones and the engine at least turns over,  it seems to me it might turn out to be a worthwhile project. Buyer beware?