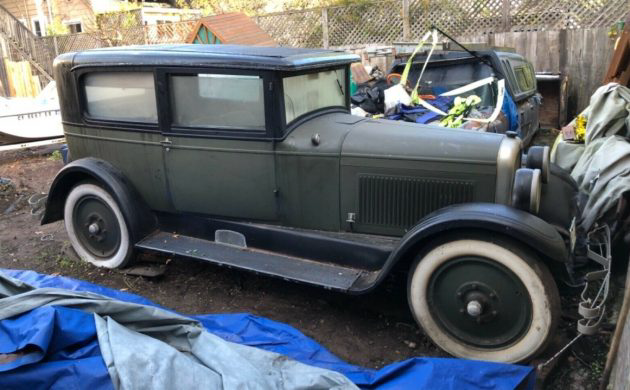 If you're looking for a relatively simple and economical entry point to get involved with an old car, you might want to take a look at this decent old Nash. Here we have what's listed as a 1926 Nash Advanced Six 2 door sedan. With some elbow grease and tinkering, it looks like you might be able to have a nice running old car. This Nash is listed here on eBay and the listing says the car is located in Alameda, California. A starting bid of $5k is requested, but at this writing, there were no bids.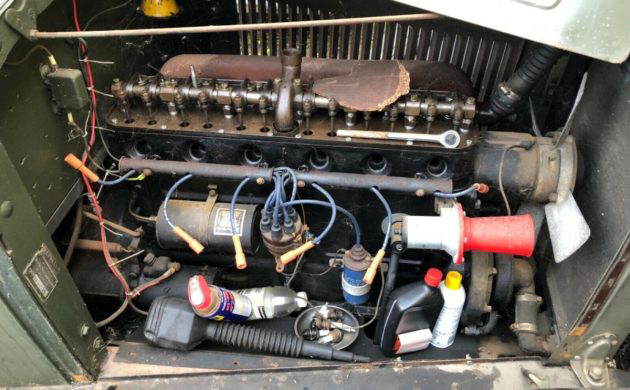 The listing says that the engine was rebuilt in about 2008, but the car has been sitting and the engine "seems to be frozen". This is an issue you'd want to be sure to inspect just to make sure you're not getting in too deep, or at least this could affect the price in your favor. This should be the Nash Advanced Six 278 cubic inch engine which produced 60 hp. It looks like there's been some work in progress to get the engine running. Hopefully, with some careful attention to correctly starting this motor, it can run strong and smooth again.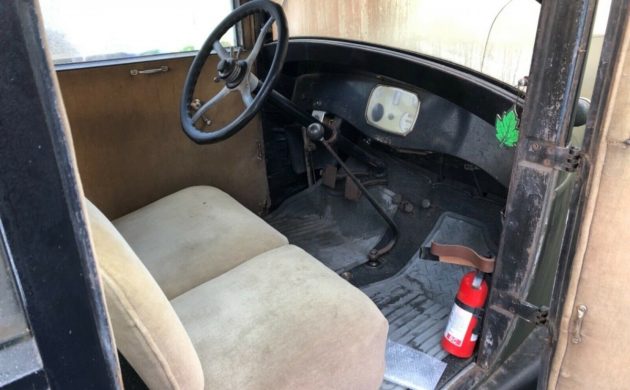 Overall, the car looks like it was probably a decently restored driver quality car at some point in its not too distant past. It looks like the car was left outdoors, perhaps under the nearby tarp. It's just such a shame when a decent car is neglected and left to disintegrate. It's just about the worst thing that can happen to any car. It does look like there's a lot to work with and there's still a chance to save this old car and make it a nice driver again. At least the seller seems ready to find someone to take care of this car and enjoy it.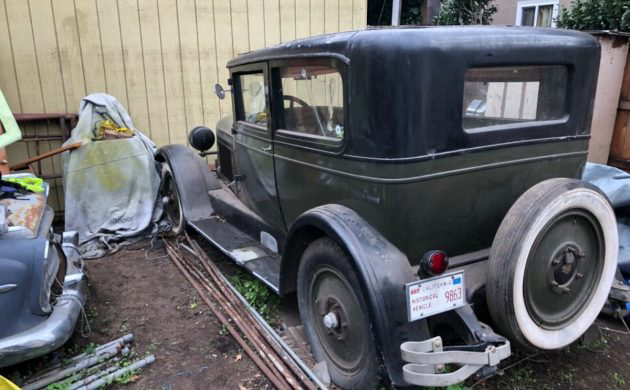 The Nash Motors Company was an automobile manufacturer based in Kenosha, Wisconsin. Nash was founded by former General Motors president Charles W. Nash in 1916. Nash along with Hudson would later merge in 1954 to become the American Motors Corporation. My very first experience with a collector car was "helping" my father many years ago when I was a small kid with the restoration of his first collector car, which was a similar 1926 Nash. We would go on to restore, refurbish and enjoy a variety of other cars from classic Packards, Lincolns, and Cadillacs to muscle cars. Great memories and still making more of the same. Any takers out there to save this neglected Nash?