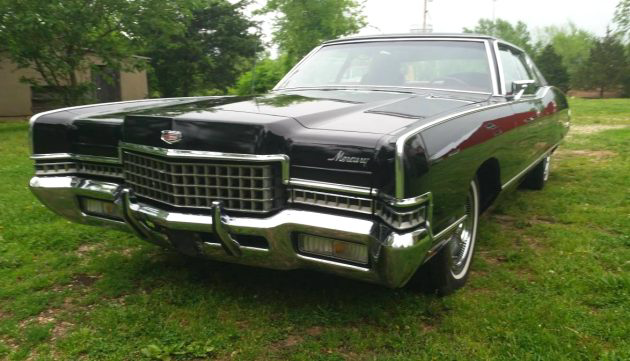 When you love big cars and you mean it, this is the kind you buy. Big, black and beautiful. If you don't love big cars, this one might convert you. It's a 1972 Mercury Marquis Brougham, with just forty-six thousand miles logged on the odometer. As true Barn Finds aficionados, we're always skeptical of the frequent claims made to ultra-low mileage on so many of the vehicles we see offered for sale, and this is rightfully so. But when I checked out the pictures on this one, I became an instant believer.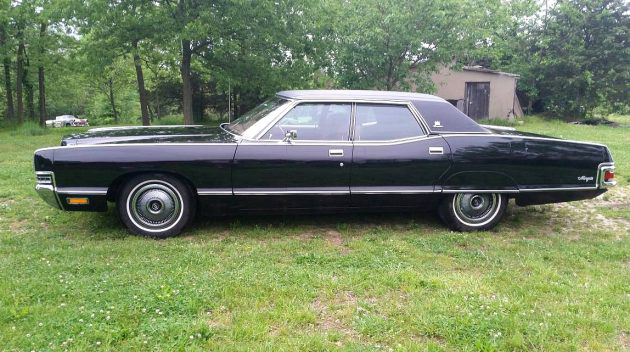 It looks fabulous. The imposing, mammoth proportions, the hard gloss black shine and meticulous trimwork, but the I found the bright red interior on this one to be absolutely eye-popping. Of course, over the years we've featured plenty of red-on-black and vice-versa cars here on Barn Finds, but for me, this one has a little more 'wow factor' because the red interior was so unexpected here. The Marquis generally being more of a mature car owner's preference, we're all used to seeing lots of stodgy green and gold ones, with the occasional black on black specimen that really stands out. It's not hard to imagine this one had to have been purchased by someone who really liked cars.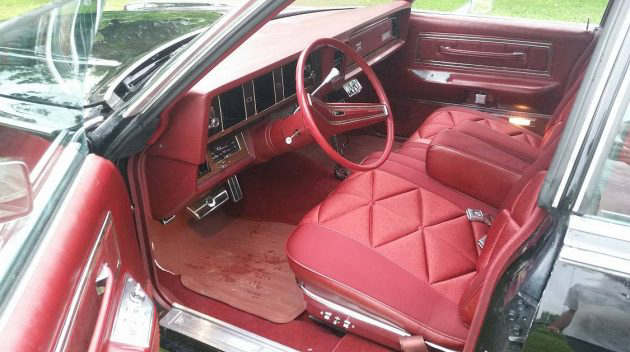 The beauty is more than skin deep though, and a closer look inside reveals interesting details. Most noticeable of course is the exquisite condition, and the textured brocade cloth panels and vinyl interior.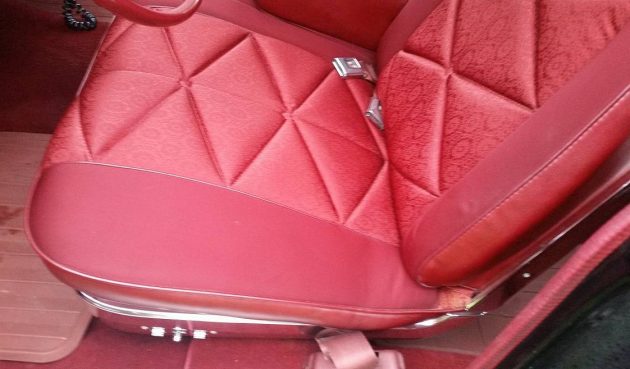 Also some nice power options, such as seats, windows, brakes and probably more. I miss these strap door-pull handles found in vintage luxury cars.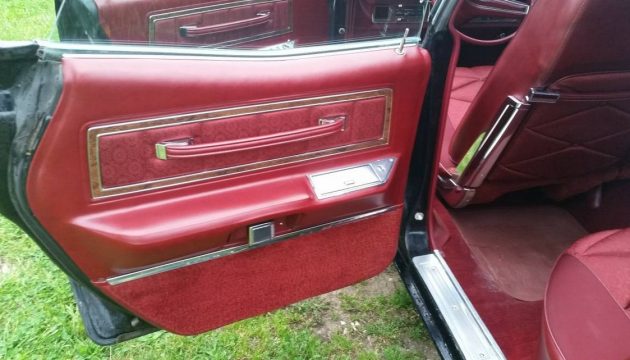 A look at the instrument panel reveals a dash pad in good condition, A/C controls, and this car was certainly made a few years before the AM/FM stereo became part of the expected standard equipment.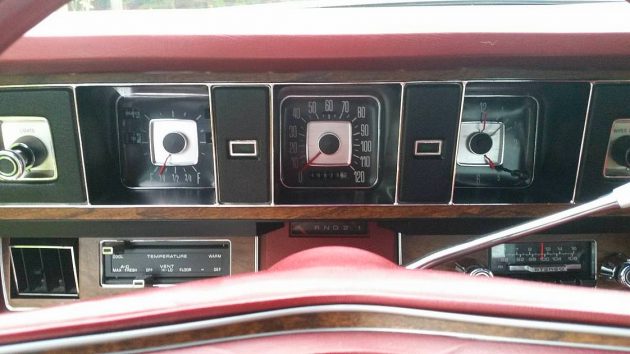 Breaker one-nine, good buddy, is that a vintage CB radio still installed there under the dash? The 1970s called and want to know how this car has survived so well into the twenty-first century in such remarkable all-original condition. Low miles, good storage and great maintenance. That's a big ten-four.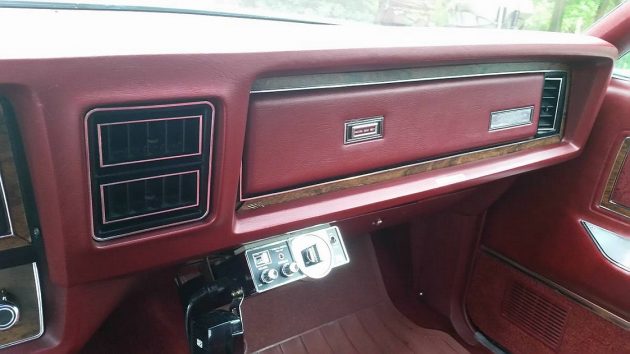 Just for the heck of it, I thought I'd include this random shot of the landing deck of an aircraft carrier. Nope, that's just the hood. I owned a car like this once, and one of the things I enjoyed about it was looking out over the shape of this hood and fenders. Driving it slowly through the neighborhood was kind of like piloting a river barge through a small creek. I liked it. The sheer massiveness and bulk of it says to other motorists and pedestrians: "get out of the way and I'm not going to ask twice." Authoritatively.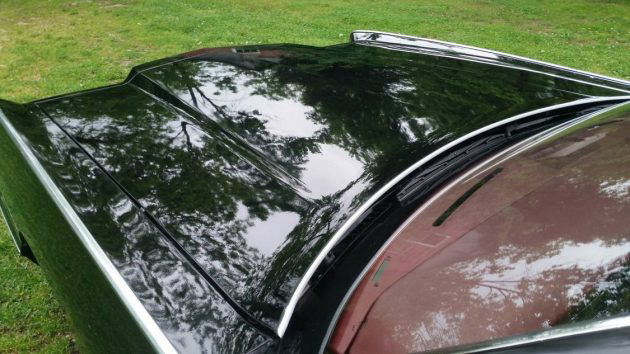 While we're at it, let's have a look under that aforementioned massive slab of sheetmetal. Your standard run-of-the-mill 429 with four barrel carb. Before anyone says "malaise", I'll have some on my hoagie sandwich if it hasn't been sitting out for too long. Low horsepower? I don't care. A six-hour hour trip across a couple of states in a boat like this is actually relaxing. I'll get out of the car and feel like I've been sitting on the couch for half a day. Four or five passengers might also agree.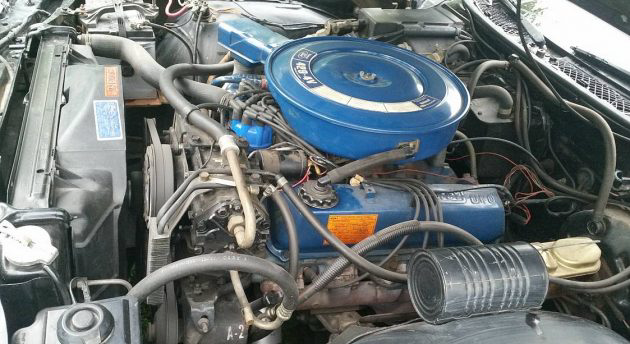 Love it or hate it, I don't think too many could complain about the originality or condition, and the stated mileage is totally believable when seeing it. A few hours detailing would make it even better.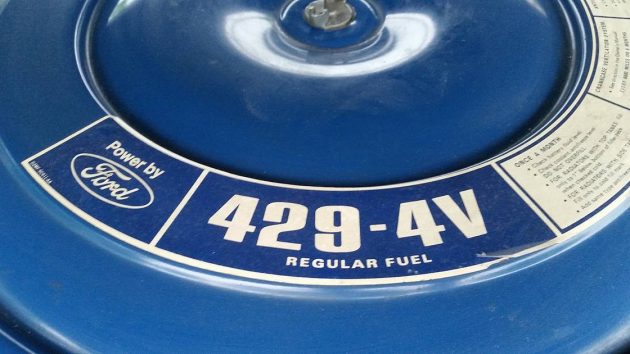 Lots of people will quickly dismiss this as an old man's car. It is. But it's also an exuberant celebration of everything today's cars aren't. This is no throw-away plastic Kia or Smart car, this is the antithesis. The real deal. As substantial as they were, should we have let so many of them go?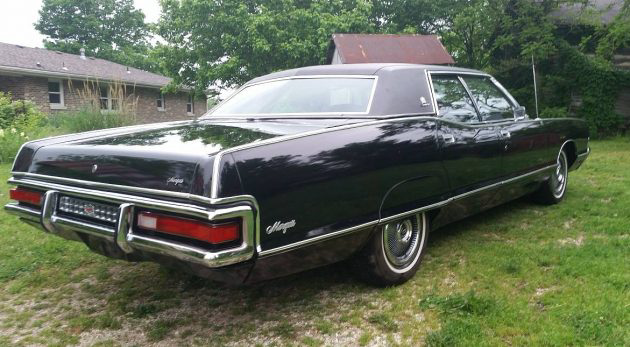 This 1972 Mercury is located in Jefferson City, Missouri, and can be found here on craigslist. Let us know what you think of it.