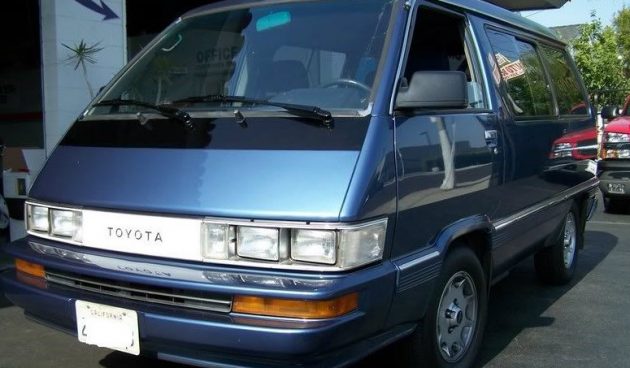 These spaceship-like Toyota Vans (also known as the "VanWagon" or the "LiteAce" overseas) will never cease to intrigue, what with their flat noses and glassy four-eyed stare. More uncommon is to see one that has been maintained and even modestly restored, like this one has after receiving a supposedly $5K paint job. Find it here on eBay with bidding over $2K and the reserve unmet; this LE trim Van is located in Chino Hills, California.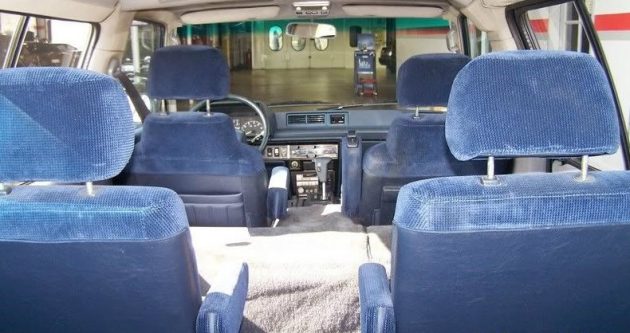 The seller says the Van has been garaged since new, and its condition certainly reflects long-term, careful ownership. Although these were never intended as truly utilitarian vehicles, their impressive durability lead to these unusual family haulers being kept on the road well past their expiration date, often past the point of no return. This example shows a handsome blue cloth interior with captain's chairs in great condition. My Toyota HiAce project is the precursor to these VanWagons, and was never officially exported to North America.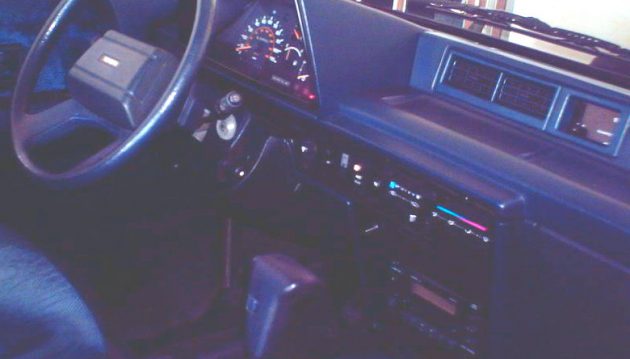 Although it is a sea of blue plastics and cloth seating surfaces, the Van was never meant to be stylish – just effective and durable, like all Toyotas of the era. The Van showed up in two primary configurations stateside, including this passenger version and another with solid panels where windows should be that served as a cargo van / courier-friendly workhorse, known as the CRG. Although interior pictures are limited, we can see a crack-free dash and possibly an original radio. The automatic is paired to the 2.2L 4Y-E engine producing 102 b.h.p.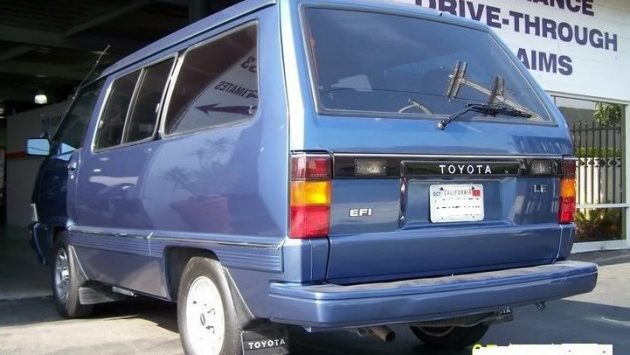 That low power output may disappoint you, but it's actually about 30 more than my HiAce has! Anyways, this is effectively a final-year VanWagon for North America, which usually is among the more desirable variants of any model because it has the most features or all the bugs worked out. We simply like this Van for its rust-free condition and fresh paint, not to mention its ideal configuration for an easy conversion into a weekend camping rig.