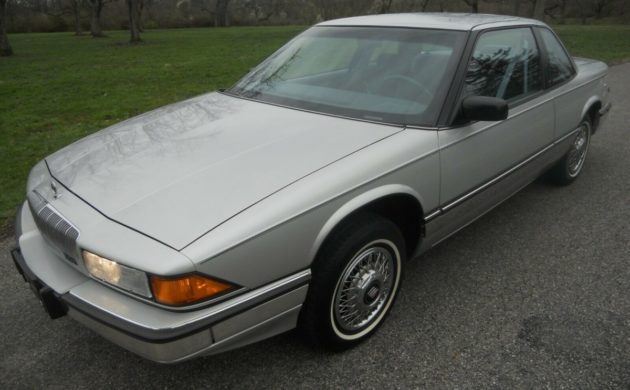 This 1989 Buick Regal is one of those cars I remember seeing everywhere when they were less than 10 years young, but they have seemingly all disappeared at this point. While certainly the type of vehicle your grandparents might drive, they were good looking cars, in this author's opinion, even if not particularly remarkable to drive. This example has survived in impressive shape, with under 40,000 original miles and seemingly well cared for every step of the way. Find this pristine Regal here on eBay where it's listed at no reserve and bidding is just over $3K at the moment.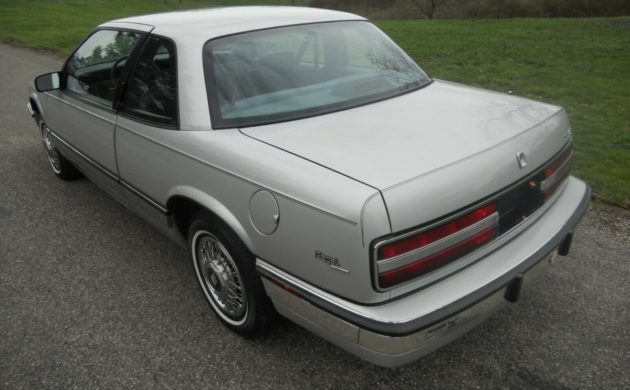 Sure enough, the seller notes that it comes from the estate of the 91-year-old original owner, who purchased it new at Reichard Buick in Dayton, Ohio. The Regal comes with wire-style hubcaps and white line tires, and looks incredibly straight and true going down the sides of the cars – no major dings here. The seller notes that it has just 36,525 actual miles, and that the family the car belongs to is accepting offers before the auction ends. While the target market is likely small, anyone who has ever wanted a Regal of this generation has to be salivating over this one.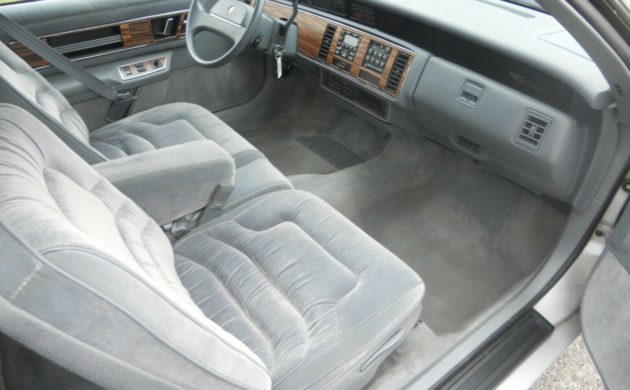 The interior may not be the high-zoot cabin some folks would want, as there's no leather trim to be seen. However, the gray cloth is in mint condition, and the carpets look like they have never seen a solitary grimy shoe or ever been victim of a spilled coffee cup. The wood trim, fake as it may be, still looks handsome today, and I'd forgotten how modern the instrument cluster appeared on the Regals of this generation. There really are no faults to report inside the car, and the seller confirms the A/C still blows ice cold.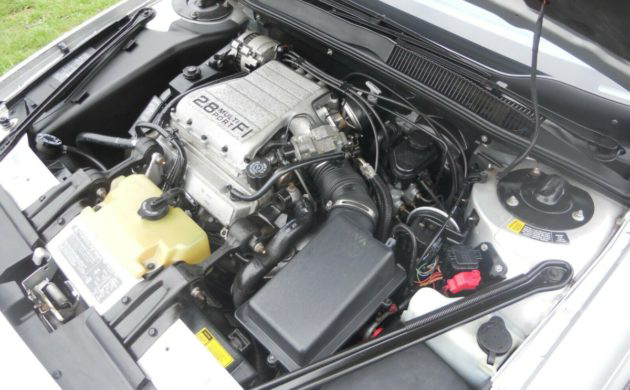 The 2.8L V6 may not have been particularly exotic, but it was at least a workhorse. I would assume given the cleanliness of the engine bay that this one has been dealer-maintained most of its life, but you'll need to ask the seller to confirm that suspicion. While I've seen some sellers of clean, late 80s GM products claim that these cars are on the rise value-wise, I'm not sure I'd go that far just yet. They likely won't ever be worth a whole lot, but nice ones certainly stand out given how many have gone to the scrap heap. This is one of the nicest Regals I can recall seeing in recent memory – and at no reserve, it seems like a fair deal.
Have something to sell? List it here on Barn Finds!