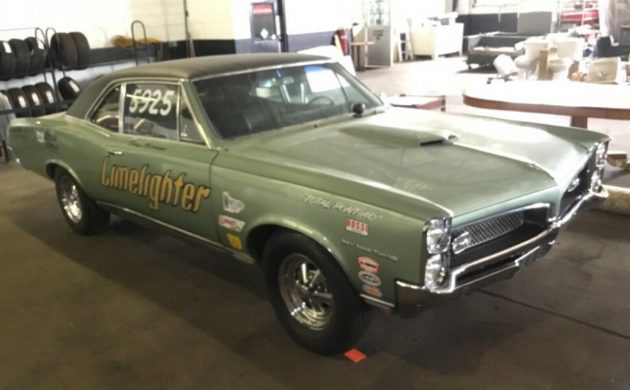 This 1967 Pontiac GTO, known as the "Limelighter" looks familiar. Who knows, maybe I saw it in a Hot Rod Magazine years ago – it looks like a lot of drag cars from my youth. And it was in fact written up in Muscle Car Review but that was in 2004. Let's take a trip down memory lane with a closer look at this GTO "HO" quarter-miler; it is located in St. Paul, Minnesota, and is available here on eBay for a current bid of $40,000, reserve not yet met. I'll apologize in advance for the images, several were taken out of focus.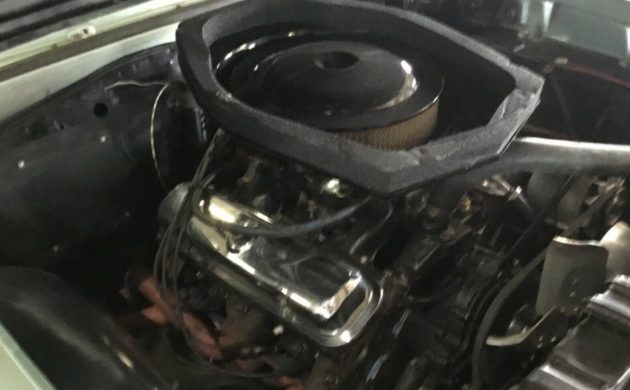 The seller states that this GTO has only seen 5,500 miles, they were probably run up a 1/4 of a mile at a time. This Pontiac set a D/S (stock eliminator class) record of 12.31 seconds in 1968. There is not too much information included in the listing about the engine but we do know that it is a 400 CI "HO" V8 that originally generated 360 gross HP. Since this car raced in stock eliminator class, the engine should be altered no more than whatever modification range was allowed for its classification. And I'm far from the one to correctly decipher NHRA class requirements. The seller states, "The original numbers matching motor was just completely gone through and is ready to go". Which honestly means nothing without a more thorough description of what "gone through" entailed. The transmission employed is a Turbo-Hydramatic 400, three-speed automatic unit but it doesn't sound as if it's original to the car, the listing a bit confusing on that matter. No telling what this Poncho is using for rear gears, probably safe to assume they're pretty steep. We'll run with the belief that this Tin Indian gets up and goes.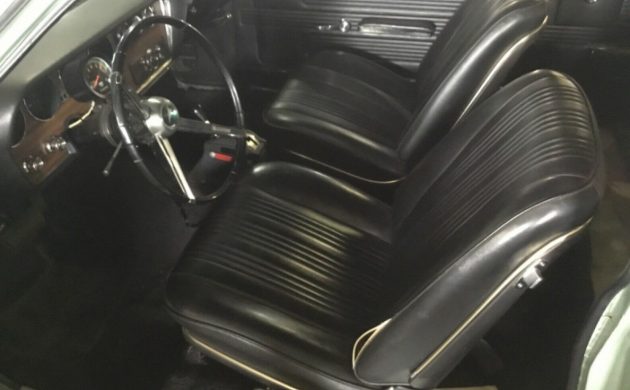 The interior, other than the gear selector, appears as mostly original and stock. It's in fine nick other than where the piping on the driver's seatback is dislodged – a typical wear problem. An aftermarket tach and auxiliary gauges have been installed, an expected move for a drag car. Interestingly, the gauges have been dash installed in the slots for the radio and heater/defroster – unnecessary items on the strip, instead of attached to the lower edge of the dash. It's a nice installation job!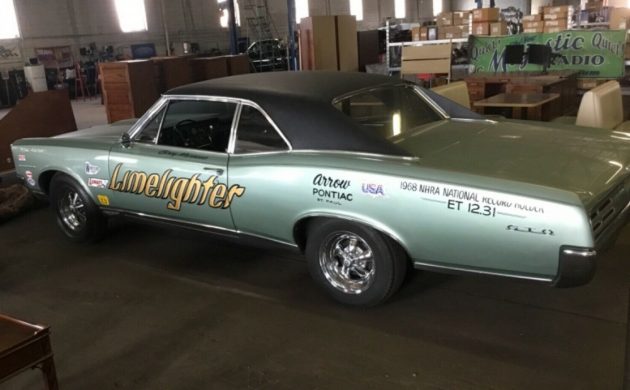 The first thing noted about the exterior of this goat is that it is a two-door sedan body style, what Pontiac called a "Sports Coupe". The "B" pillar body style, as opposed to the more airy, no "B" pillar, "Sports Hardtop" makes sense as it helps maintain body rigidity for drag racing's hard starts. Both Oldsmobile (Cutlass) and Buick (Skylark) offered this same body style, but not Chevrolet, their two-door Chevelle sedan went with a different roofline and the availability was only on entry-level "300" models. The seller mentions that this GTO has been stored in a climate-controlled environment for twenty-eight years and, as a result, the body and finish look absolutely fine. I wouldn't anticipate rust/rot being a problem but guard-rail mishaps do happen at the track – no evidence here, however. The seller claims what looks like a Linden Green Metallic finish to be original. The paint has an aged lacquer look about it but still presents well with a noticeable reflection. The Limelighter lettering is still sharp-edged and clear. Pretty much the only way to accomplish such graphics in the '60s was with a talented sign painter who had a steady hand.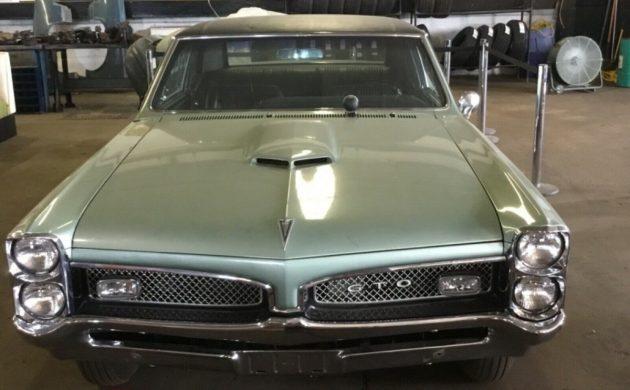 This drag-race GTO is a great testament to the past. I haven't been to a drag race in years and probably wouldn't recognize most of what I would see anyway. But this Pontiac takes me back to time spent at numerous mid-Atlantic dragstrips and the machinations of budget racing tinkerers who just wanted to go a little bit faster than the other guy.
The seller has quite a bit of documentation surrounding this car, so take some time and check out the entire listing. I wouldn't recommend vintage racing a car like this, it's too risky, mishaps occur. But this former racer would be fun for a little tire chirping, cruise action don't you think?