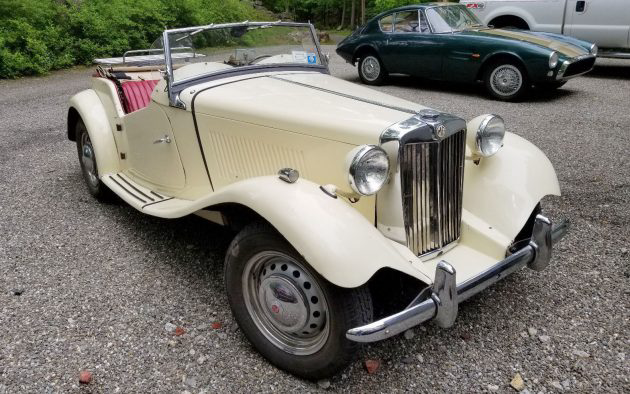 I've owned a few MGBs, and even an MGA, but the TD is still on my bucket list. A few years back I took a look at a very nice low-mileage TD that was all original, but didn't make the move. I've regretted that one ever since. I'd like to get this nice '53 to make up for my mistake, but it's too far away so I'll have to let someone else fulfill that dream. It's located in Mahopac, New York and is listed here on eBay.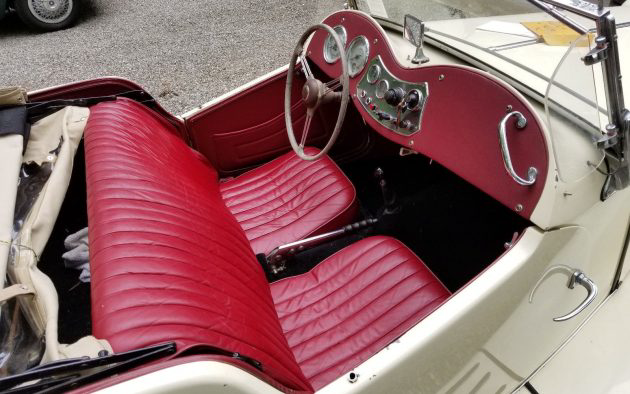 The seller claims that the 54k miles showing on the odometer is correct. That may be hard to believe, but the car that I regret not buying had even less and looked even better. The upholstery in these can hold up well if not subjected to years of sun or moisture. It does look like it could have been redone in the photos, but that's something that can only be verified with an inspection. Upholstery can be classified as a consumable anyway though and it's easily sourced and replaced on these cars.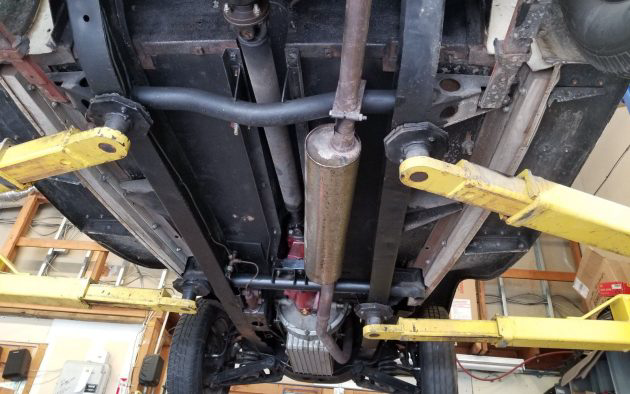 I'd be more worried about things like the paint and frame condition. The paint has some nicks and chips, but looks good in the photos. I checked the firewall tags for overspray and couldn't find any. That doesn't mean the car hasn't been resprayed, but I wouldn't be surprised if that's the original factory applied coating. Normally the undersides of these are covered in grease from multiple oil leaks, but this one looks surprisingly clean. The floor boards are made out of wood, so the only areas you need to worry about is the frame and the lips around the perimeter.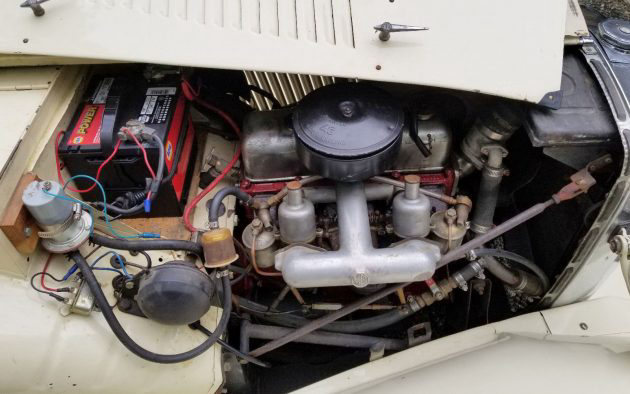 Well, that and the wood structure under the body. As long as there isn't any rot, there shouldn't be any problems here. The 1.3 liter XPAG four-cylinder is claimed to run just fine. I would want to swap out that fuel pump and wooden block for a proper SU unit and maybe peel the stickers off the Nampa battery. The clear fuel filter might stay in place though just to make sure the tank isn't getting too rusty. There are a few things that need sorting here, but overall this looks like a nice driver quality car.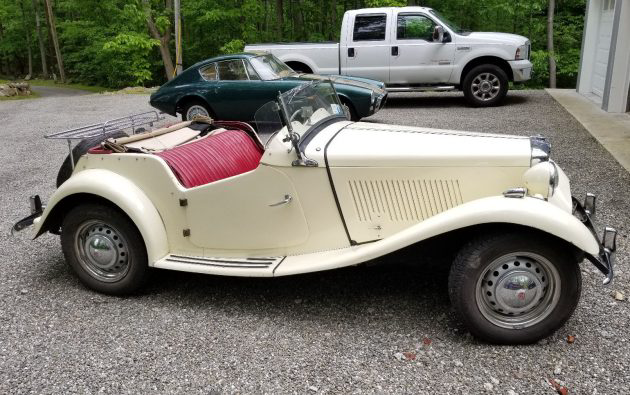 There are still a lot of TDs out there. It was the quintessential British sports car in the fifties and a ton were produced. The challenge today is finding a good one. Many were driven hard and few are still original. There's wood in the body structure so that can cause problems and rust is always a concern. These cars aren't super valuable either, so it is usually best to hold out for a nice one rather than buying the first project that comes along. From the looks of it, this particular TD might be worth some serious consideration. What do you think?