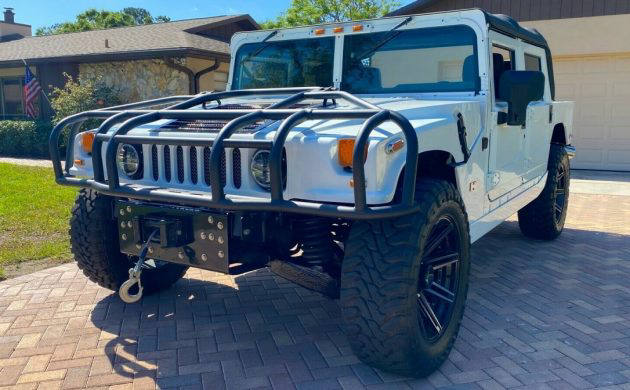 The term "Military Grade" gets thrown around a lot and most of the time it doesn't really mean anything special. Well, the Hummer H1 is truly military grade. Just like the CJ (Civilian Jeeps) after World War II, the H1 was based off the military HMMWV vehicle and intended for the civilian market. This H1 from 2001 can be found for sale here on eBay with a current bid of just short of $40,000. Located in Orlando, Florida, this particular H1 is a really nice truck and is a pretty far departure from its military cousins. Have a look at this beauty!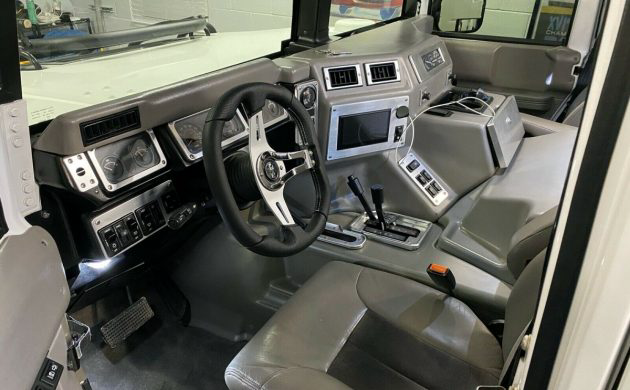 One of the things that makes the HMMWV and the H1 so capable off road is the fact that the drive train is tucked high up into the body with no center differentials to get caught on obstacles. If there's one draw back to these trucks it is the interior. When you sit in the driver's seat, your passengers seem like they are a mile away.  Overall, this interior looks really nice for being twenty years old and has enough custom touches to look more modern.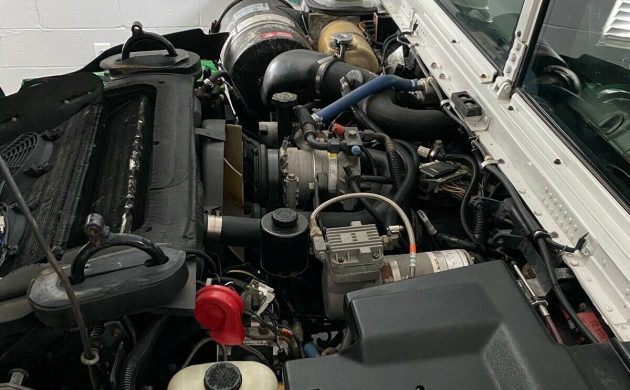 There were a few different engine options offered in the H1 and this is one of the diesels. The ad doesn't have much information regarding the drive train, but these power plants were certainly stout. While most are rated at less than 200 horsepower, the torque numbers are insane. You can see the on-board air compressor in this photo which supplies an air supply to all four tires. This allows the driver to inflate or deflate the tires on demand without leaving the cabin.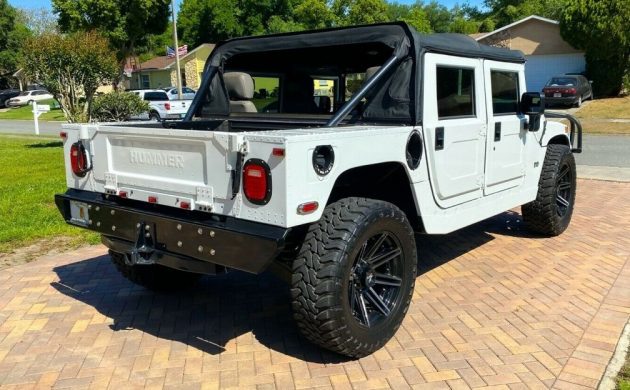 Overall, this is a really nice H1. What are your thoughts on these big trucks? Are you a fan or would you rather have something less noticeable like a Jeep or Bronco?