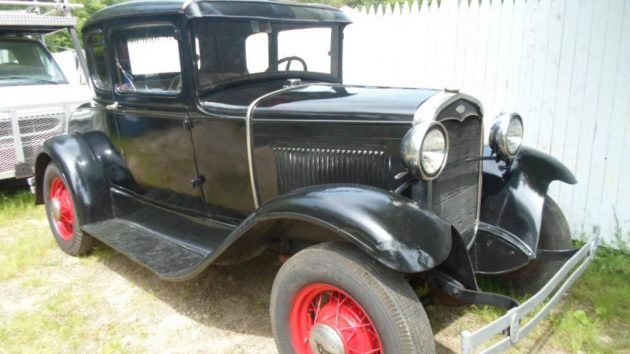 The Ford Model A was introduced in 1927 and was a huge leap in technology from the Model T. Chevy, Chrysler, and other companies had moved on from the T era to equipping their cars with 4 wheel brakes, geared transmissions, standard pedal arrangement, electrical systems and other features found on more modern cars. The Model A was competitive, and Ford sold almost 4 million of them by the time production ended in 1931. Many have been made into hot rods and many others have rusted away, but there are still a lot left. Many were restored in the 1950s and 1960s. As their owners lost interest, energy or died, the old Fords were left in garages, sheds, barns or even outside. Rocco B found this Model A listed on craigslist for $5500. It seems to be located somewhere in Massachusetts. The owner describes this Model A as original, but it's actually an older restoration. It looks complete, but the engine is seized.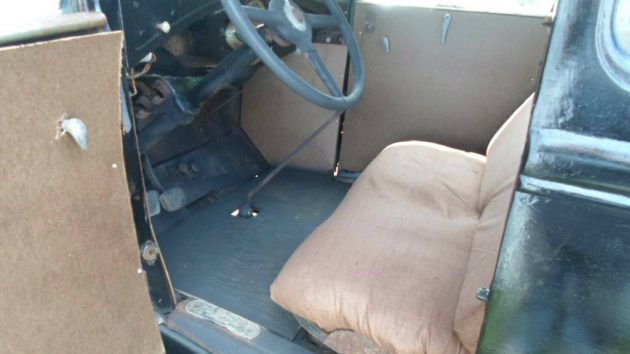 The interior isn't original, but it looks usable. However, if the rest of the restoration was done like those masonite door cards, it doesn't look good for the the quality of the restoration work. Up close, the paint looks like it was sprayed over rust and bad body work.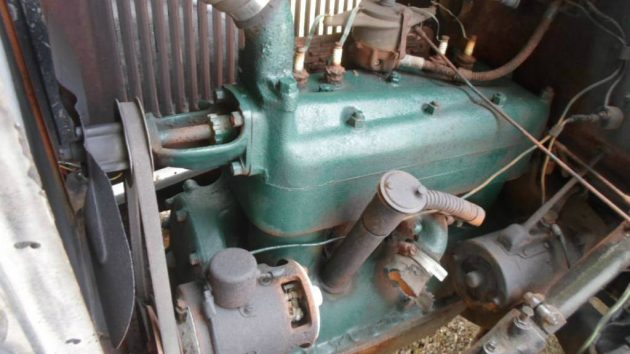 They weren't bashful about the overspray! The engine may be locked up, but it could be the starter. Model A engines are plentiful and parts are cheap. There is a chance the new owner could get this running without spending too much money.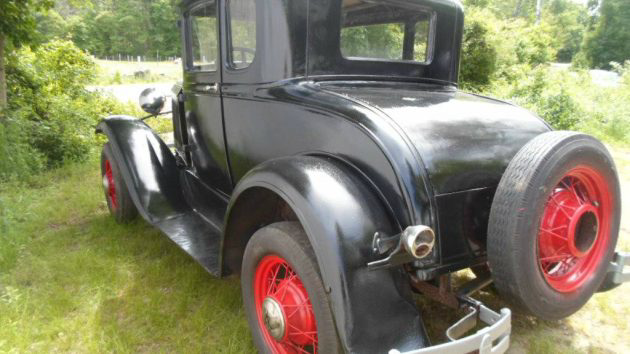 At first glance, this Model A looks like it could be a great deal. Compared to this one listed on eBay, it looks like a great deal. But compare it to one that sold recently on eBay. That car looks pretty nice and is running and driving. The Model A is a fun car to drive and is cheap and easy to work on. However, they just aren't worth much money. Really nice Model As sell for about $12,000 to $14,000. If one could get this one running for not much money and you didn't come across any serious issues, it could be a fun driver. You would have to do something about the interior as well, of course. I hope somehow this Model A is saved, but perhaps $5,500 is not the great deal it looks like at first?