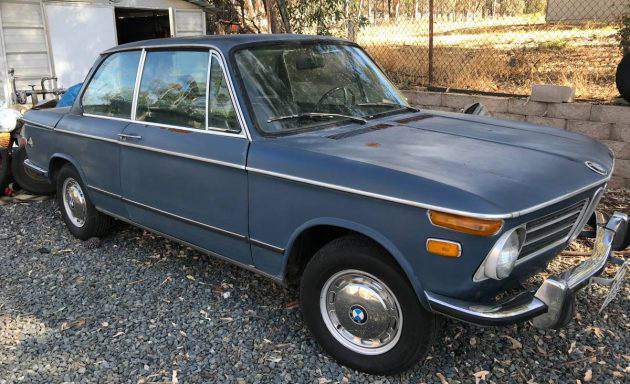 The Seller instructs the Reader: "Price is Firm! No Funny Business." Obviously, this is a serious matter for serious-minded buyers und should be approached as such. So German. Well, you're going to have to be serious to get your hooks into it, since it appears to be in what some may call the middle-of-nowhere. I would call it the middle-of-nowhere. Using the Google map that's included by craigslist finds you zooming out five clicks before a city of any size shows up…and that's Temecula, California. Parked somewhere since 1993, this Riviera Blue beauty is getting a chance to play in the sun once again. It does have a sunroof, so that makes it easier! You can see it here on craigslist.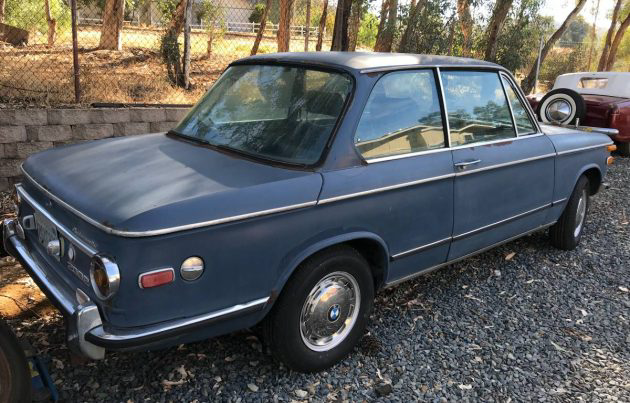 The body on this "Roundie" (from the taillights) is just about as perfect as you could expect. It has new tires, shiny hubcaps and it looks to have every last bit of trim, too. If it has spent much of its life either running or parked anywhere near Temecula, it has seen very little moisture and absolutely no salt, except perhaps on the rim of a Margarita. It has been repainted, thankfully in the same color, but could use a serious buff and wax. Just look how beautifully delicate those wraparound chrome bumpers are. They're almost invisible, really, and let us see the sculptural lines of the body.
So, my dad had one of these. He's owned a nearly uncountable number of fantastic cars and many before I was born, but this BMW is one of my most well-remembered and beloved. If you've never driven one of these 2002's…figure out a way. Maybe buy this one? Just saying.
As any BMW lover will tell you, the 2002 series was launched in 1966 and very likely saved the Bayerische Motoren Werke. The car redefined the sport sedan and along with it created a whole new kind of sport sedan owner: the much-beloved Bimmer Driver. They created lots of them. In fact, BMW sold over 860,000 of these by the time they stopped production in 1977. Good News! There are plenty of parts available for restoration and even BMW supplies a stunning number of parts for the 2002's. Oh, and modifications for going faster? Fuhgeddaboudit! Everything you'd ever want is available to make this a Sunday racer!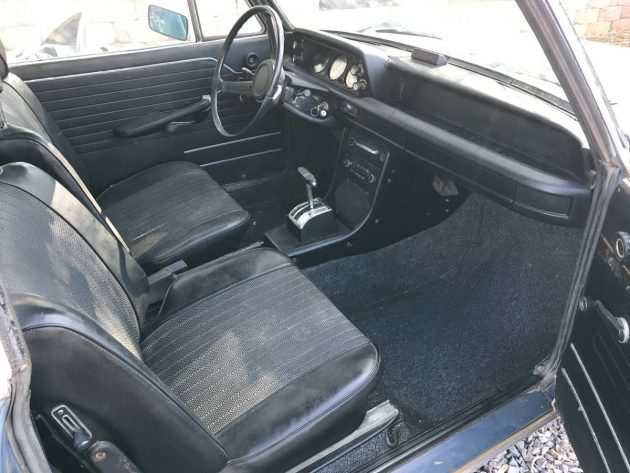 Love this cabin! So clean and purposeful, it's no wonder this design saved BMW. This early model still has the three-spoke steering wheel, too. There is one exception, though: I feel pretty confident in declaring that the center console designer was not aware that the automatic was going to be an option."Fritz! Ach! Jetzt, vee need ein automatischen zshifter!" After a good cleaning, all you'll need is a set of cocoa mats, some flared Perma-Press slacks, a wild Fortrel polyester shirt and it's off to see The Godfather!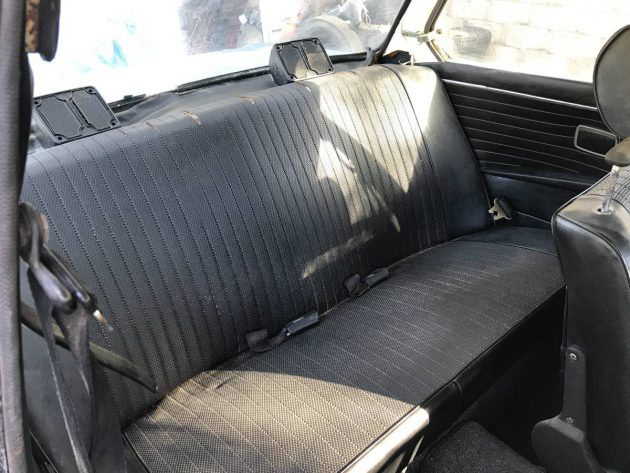 In the back seat, the classic woven texture vinyl is showing some splits and the package tray looks like waves breaking on the beach. It figures, though; lotsa glass means lotsa UV damage, but all this should be easily replaced. Speaking of UV damage, the dash has some cracking, too, but if you find you can't live with it, it can be nicely restored…and pulling this dash will be a lot easier than most.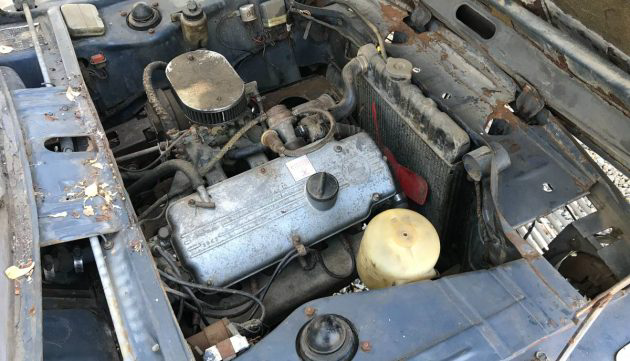 The ol' engine bay. The seller says it hasn't run for a while and that the engine hasn't been tried lately. Really hard to say what the story might be under here. Parked for some reason, right? The base 4-cylinder 1,990 cc, 4-cylinder cast-iron block and aluminum head fitted with a single two-barrel Solex wasn't exactly a rip-snorter, producing a little over 100 horsepower, but don't forget those race mods! On this car, as we know, all this is backed up with the (gasp) 3-speed automatic. My dad's was the standard 4-speed and it was a real dream to drive through the mountains of southern Germany (true; driving ANYTHING through the mountains of southern Germany is dreamy). The automatic is nice, though, I'm sure. Probably very nice. And pleasant. But, ahhh… If you get the urge for some wrenching… And you probably will… the seller is including a four-speed transmission in the deal, and that ain't all; there's also a Tii fuel-injection setup! All this for an asking price of $4,950? Like he says, it's worth it on parts alone (shudder) and it sure sounds good to me, but remember, "no funny business and the price is firm!" Still, as they said back in 1972:
"I'm gonna make him an offer he can't refuse" 
– Marlon Brando, in The Godfather 
Have something to sell? List it here on Barn Finds!