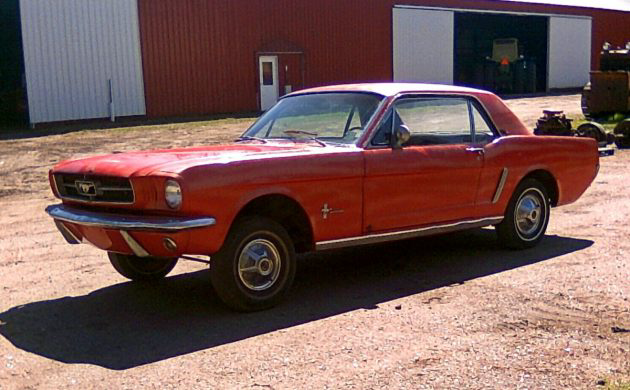 Here we have a no reserve auction with 3 days remaining for a 1965 Ford Mustang. You may notice that the front end is sitting a little high and that is because the engine has been removed. You can see more pictures and information on this vehicle here on eBay. Currently, the car is bid to $1,425 after 25 bids. The Mustang is located in Sauk Centre, Minnesota.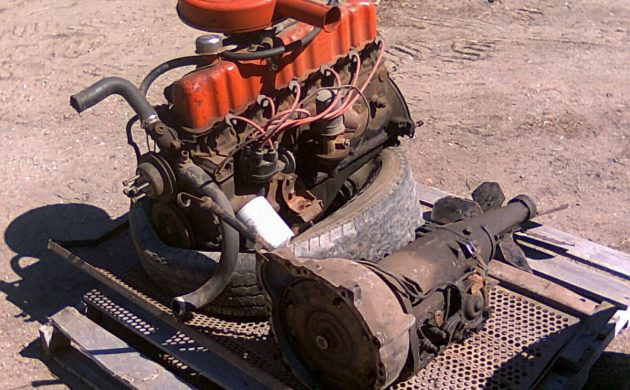 The original six-cylinder engine and automatic transmission have been removed but come with the car. The car has a Louisiana inspection sticker on it and the seller states that it has been stored indoors. He planned to put a 289 cubic inch V8 engine in it but lost interest in the project. The paint appears faded and it states that it does have rust and a dent in the passenger side door. The seller discloses that there is Bondo around the roof.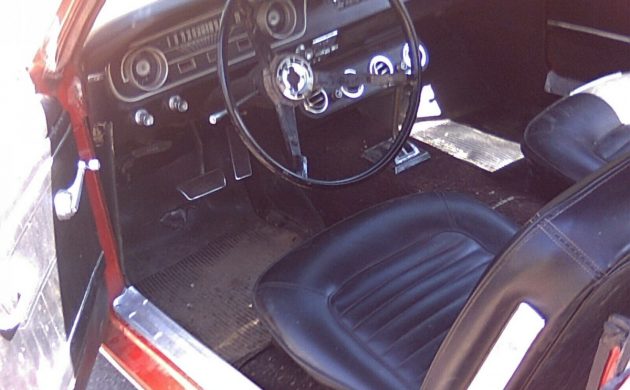 The interior looks better than the exterior with good seats, dash, and headliner. The Mustang even has factory air conditioning. The car comes with extra parts including kick panels, bolts, sill plates, carpet, and some miscellaneous screws. The car will need brake work in addition to the drivetrain installation. For someone who has a lot of Mustang parts already, this could be made into whatever you want.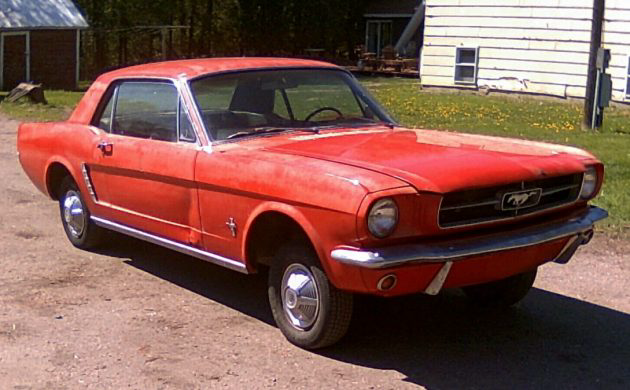 This car comes with a 200 cubic inch inline six-cylinder that only produced 120 horsepower and 190 ft-lbs of torque. You could install a 289 cubic inch V8 like the owner installed if the rust bug has not gone too far on this one. Just remember that it is no reserve and the bid is only $1,425 so you might be able to get a lot of car for the money.