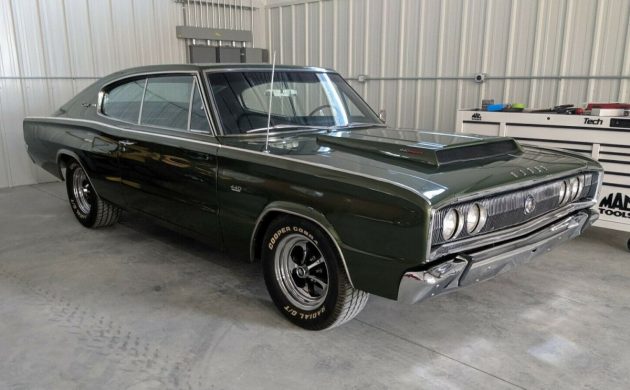 Sometimes a classic car will appear that leaves you struggling for words. This 1966 Dodge Charger is just such a car. Not only does it present beautifully, but it has the muscle to back those striking good looks. The owner has decided to part with a vehicle that is ready to be driven and enjoyed immediately. That means that you could easily find this beauty parked in your driveway. The Charger is located in Grand Junction, Colorado, and has been listed for sale here on eBay. Bidding is currently sitting at $15,101 in what is a No Reserve auction.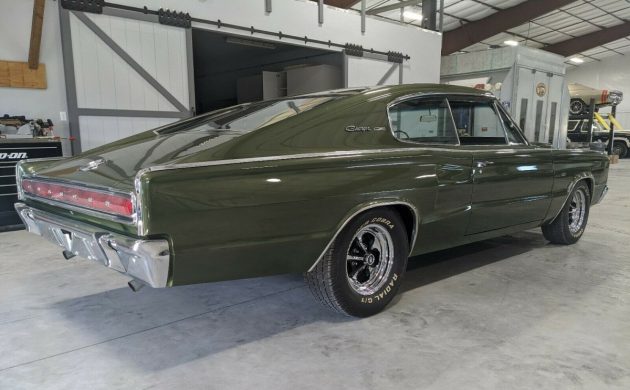 The Charger is finished in paint code F8 Light Green, and it does present beautifully. The panels are laser-straight, and the owner states that there is no rust to be found anywhere on the vehicle. The panel gaps are tight and consistent, and there are no signs of any previous accident damage. The trim and chrome are in beautiful condition, and there are no visible issues with the tinted glass. The 1966 model year marked the first for the Charger, and from a personal perspective, I believe that it is probably the best looking Charger that the company ever built.  The styling is clean and crisp, but thanks to the slope of the fastback, it has a purposeful and aggressive appearance. Of course, others will disagree with me on that front. That is one of the things that is always worth considering with classic cars. A vehicle that one person might place upon a pedestal as a thing of unrivaled beauty can be a car that another will find to be something pretty unexciting. One of the attractions of the Charger was that it was not merely a case of style over substance, because even in its most basic form, the 1966 model still delivered reasonable levels of performance. The enormous hood scoop on this car is a clear indication that this is a Charger with substance to match the style.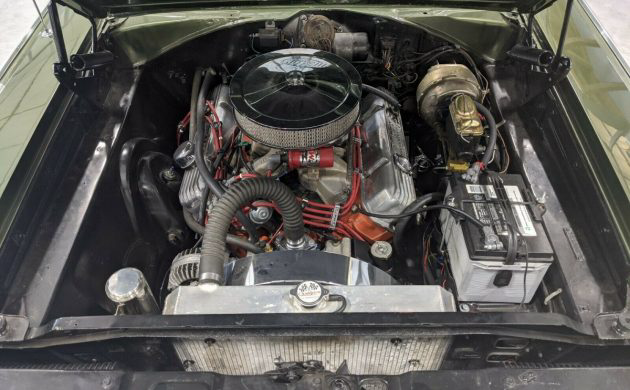 If you were hoping to lift the hood of the Dodge to discover that it is a numbers-matching classic, then you will probably be disappointed. However, if you are looking for a car that will shove you back in the seat when you nail the gas pedal, this has plenty of promise from that perspective. Originally occupying the engine bay would have been a 361ci V8, but this is now a distant memory. In its place, what we find is a 440ci V8, while the vehicle is also equipped with a 3-speed TorqueFlite transmission, power steering, and power brakes. The only issue that we face here is that we know little about the actual specifications of this engine. The 440 first made an appearance in the Charger in 1967, and if this engine is similar to that one, then it could potentially be pumping out 375hp. If that is the correct figure, then a ¼ mile ET of 14.6 seconds is a real possibility. What we are told is that this Dodge is an absolute joy to drive and that it is ready to be enjoyed immediately.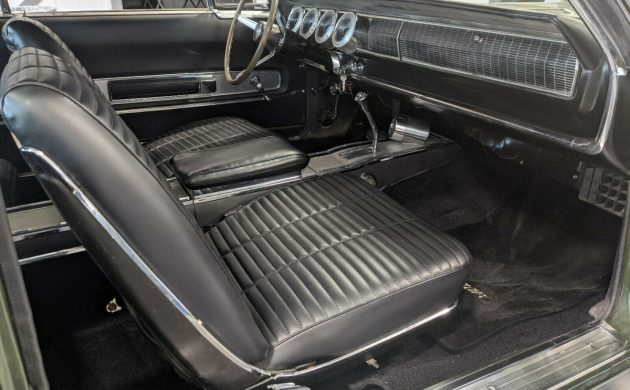 By now, I am sure that some of you will be waiting for that "however" moment, which is when we identify an aspect of the car that lets it down badly. Well, I suspect that you will be waiting for a while longer because the inside of the Charger looks superb. The upholstery throughout the vehicle is in excellent condition, with the carpet also reaching those same high standards. There might be some slight discoloring visible on the dash, but it could also be a trick of the light. A couple of aftermarket gauges are visible, but otherwise, it all looks to be as it would have looked when it left the factory. The 1966 Charger brought with it a few luxury touches, and these helped to set it apart from the competition. A full-length console was a standard feature. This meant that the fold-down rear seat was effectively two bucket seats. That left room for four people inside the Dodge and that was it. Possibly the most striking and distinctive feature was the electroluminescent illumination for the gauges, radio, and heater controls. If you've never seen these in operation before, then it is worth taking a look at this photo. It is a feature that is guaranteed to grab your attention.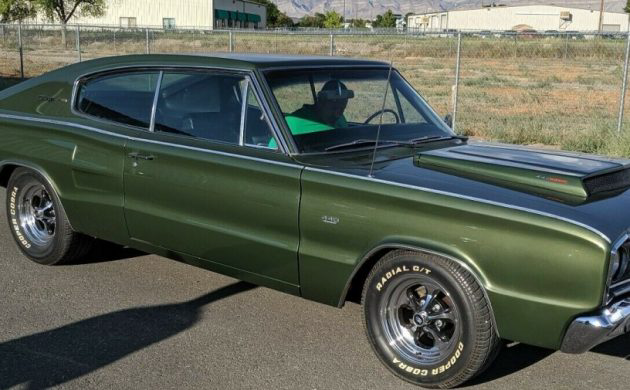 If you are a Mopar enthusiast, then the chances are that this 1966 Charger will tick a lot of the right boxes for you. If you are not such a person, you would still have to concede that it is a stunning vehicle that offers the potential for impressive performance. The blood runs blue in my veins, and I have a strong family history tied to the Ford brand. However, if someone parked this Charger in my driveway, do you think that I would tell them to take it away because I'm not interested? Not likely!
Have something to sell? List it here on Barn Finds!